Sometimes you read a synopsis for a film and you know immediately that you need to see it; such was the case for director Roger Ross Williams' Cassandro, starring Gael Garcia Bernal as Saul, a masked lucha libre wrestler under the moniker of El Topo. Tired of losing to all of the fan favorites, he dreams of becoming the first exótico wrestler to win and get over with the crowd. As Saul begins his transformation into Cassandro, his rising popularity threatens to upset the delicate balance of his relationships with family and lovers alike. Cassandro is told with heart and sincerity, carried by a truly great performance from Bernal and a great supporting cast; even Bad Bunny is fantastic in a minor but pivotal role. This high-flying lucha libre adventure was everything I hoped it would be and more.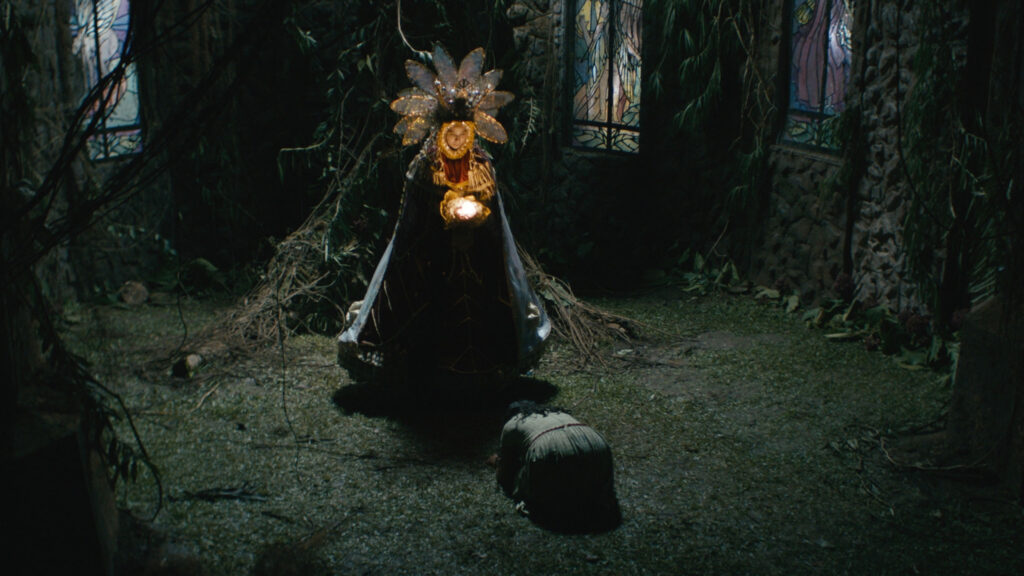 Dark, atmospheric and haunting are just a few of the adjectives I would use to describe Filipino period piece In My Mother's Skin. Trapped between sides during WWII, siblings Tala and Bayani are tasked with looking after their mother as she becomes increasingly ill while their father, Aldo, departs to search for means of escape. While out searching for food, Tala meets a fairy with promises to heal her mother and help the family, a proposal the naive Tala readily accepts, resulting in a descent to a very dark place. Director Kenneth Dagatan juxtaposes washed out, desolate sequences with lush visuals, a contrast that feels jarring and unsettling and only adds to the suspense. Loosely based on Filipino folklore, In My Mother's Skin provides plenty of discomfort, with little care for the audience's wellbeing during the third act. I was very happy to have seen this film with an audience just to see how others reacted. View at your own risk!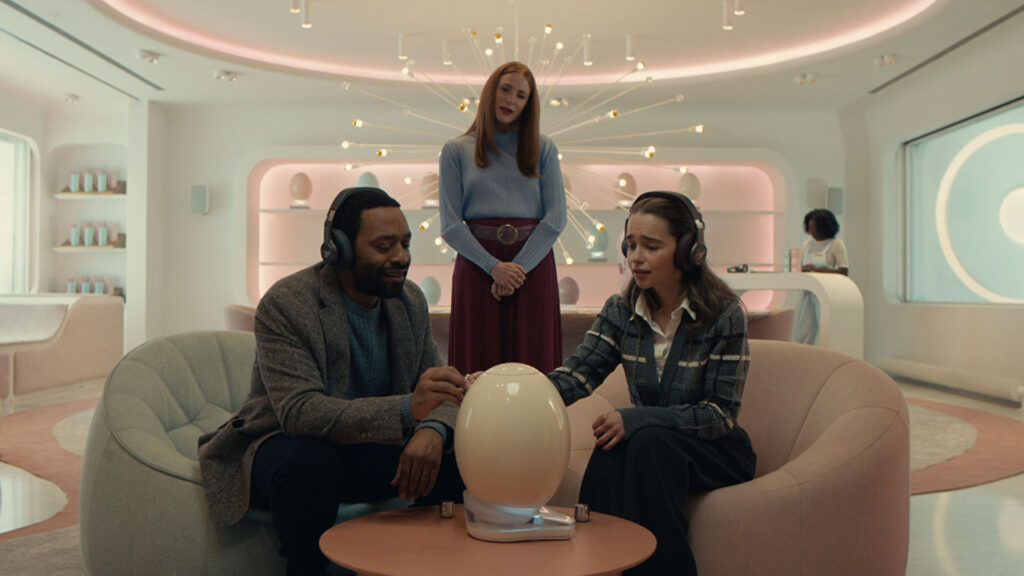 My first virtual experience this year was The Pod Generation. In the not-to-distant future society has progressed to the point where everything is made from artificial technology. Aside from humans, organic material is archaic and useless. Botanist Alvy (Chiwetel Ejiofor) still believes in the beauty of nature, but his wife Rachel (Emilia Clarke), is an up and coming business woman very much engrossed in the artificial world. As the two decide it's time to have a child, Rachel wants to utilize the artificial womb, known as the pod, to carry the child while Alvy isn't instantly convinced. As the couple opts for the pod, we see how each character begins to change their opinions on the experience. Writer-director Sophie Barthes' tale is lighthearted with several laughs, centered around strong performances from Ejiofor and Clarke. While The Pod Generation is a predictable paint by numbers rom-com about parenthood and relationships, it was still a fun watch.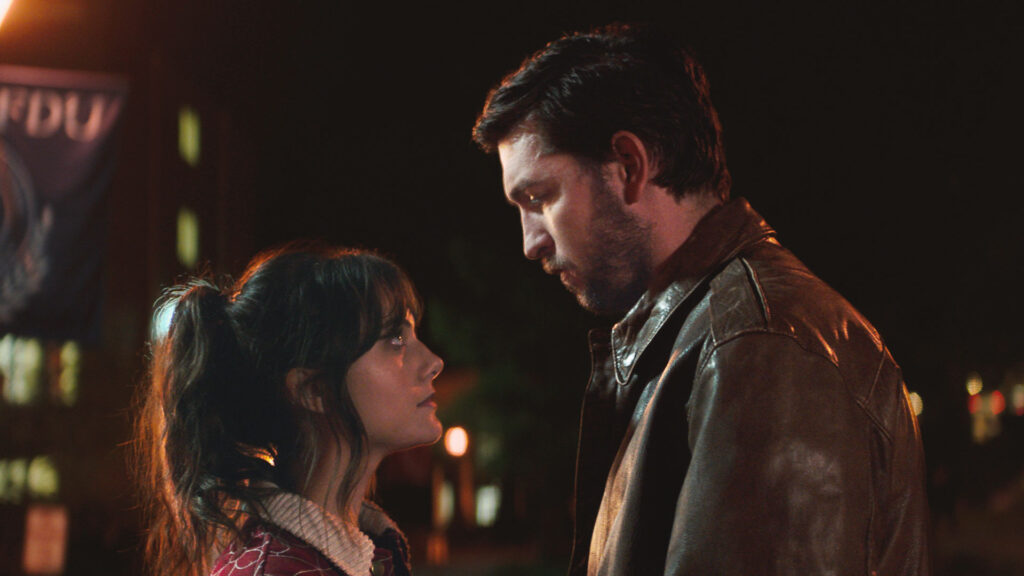 No other Sundance film this year left me feeling more conflicted or confused than director Susanna Fogel's Cat Person. Emilia Jones and Nicholas Braun star in this sweet-turned-dark romance comedy nightmare, and if that sounds confusing, it's meant to; this has a lot going on and I'm still trying to unpack all of it. We meet Margot (Jones), a college student working at a local theatre where she meets Robert (Braun), an older and somewhat nerdy local movie enthusiast. Quickly the two begin flirting and soon we're watching their budding romance unfold, while also glimpsing some of Margot's inner monologues, where her fears about the seemingly too-good-to-be-true new love interest are allowed to run rampant. Is he a liar, a rapist, or a serial murderer?
Margot's decision to spend the night with Robert leads to a painfully awkward sequence where she realizes she's made a mistake, but can't bring herself to interrupt the proceedings; this is amusingly told by means of a second Margot appearing in the room, giving her someone to debate while an oblivious Robert continues his version of romancing. At the end of the night, you aren't really sure who you feel worse for, but Margot's experience leads her to pull the plug on her relationship with Robert, leading to a messy third act where her obsessiveness over Robert's reaction to the break-up leads to a series of implausible events. I really enjoyed the film during the first half, but it became increasingly weird and disorienting, and that ending left me wrestling with how I truly feel about Cat Person as a whole.
---
Find more of our Sundance 2023 coverage at this link.