When Emmy Award-winning talk show host Katherine Newbury (Emma Thompson) finds herself on the verge of being replaced by a smug young standup (Ike Barinholtz) whose star is on the rise, she takes the drastic measure of hiring the show's first female writer in 28 years. Newcomer Molly Patel (Mindy Kaling) may have zero experience in the industry, but she's a longtime fan of Katherine's work and arrives armed to the teeth with new ideas, the bulk of which are immediately shot down by her arrogant male colleagues.
Determined to establish herself as more than just a "diversity hire," Molly plows gamely onward, and slowly manages to ingratiate herself with Katherine by convincing her to drop the on-air persona and let the audience get a glimpse of who she really is. Before long, ratings are on the upswing thanks to Molly's keen observational humor and the addition of jocular new segments like "Katherine Newbury, White Savior," in which the host leverages her privilege to conduct small acts of kindness — that these deeds are sometimes unwanted or unnecessary is part of the joke. But when details of Katherine's private life are leaked to the media, it not only jeopardizes the future of her show, but also her marriage to a professor (John Lithgow) battling the onset of Parkinson's disease.
A thoroughly amusing and, at times, razor-sharp commentary on the struggle of women (and people of color) trying to infiltrate a predominantly (white) male industry, Late Night is at its best when Thompson leans into Katherine's caustic and abrasive personality, which plays well against Kaling's earnestness. The film's best moments arrive whenever these two comedic powerhouses share the screen, but both are given ample opportunity to deliver big laughs in other pairings, especially when Thompson berates and abuses her long-suffering personal assistant, Brad (Denis O'Hare, a near-constant source of hilarity).
Directed by Nisha Ganatra, whose credits include Girls, Better Things, Dear White People and The Mindy Project, the film gets somewhat bogged down in its latter half with subplots, particularly one involving Molly's burgeoning attraction to a coworker. We never really buy into the idea that sparks are flying between them, and their entanglement seems concocted entirely for the purpose of inflating the sense of betrayal when this same colleague finds himself at the center of a third act controversy. Truth be told, the romance angle is unnecessary, and we would have landed squarely on Molly's side even without it. Kaling cuts such a sincere and full-hearted figure that we can't help but adore her and root for her.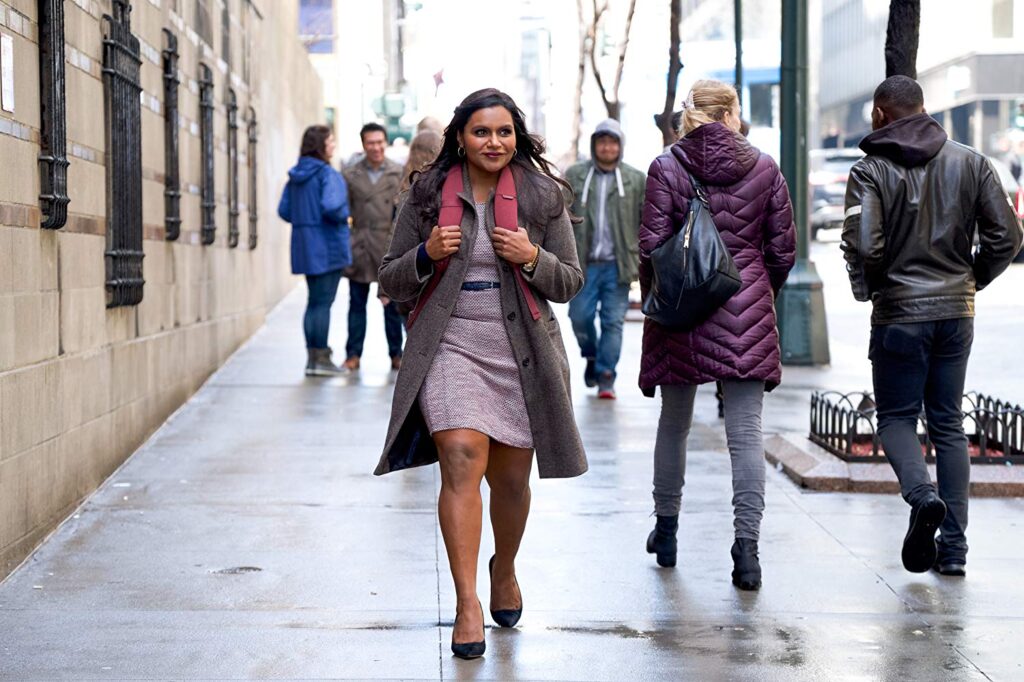 Arriving hot on the heels of Booksmart (another female-scripted, female-directed, female-centric comedy), Late Night once again works to dispel the notion that humor is first and foremost a boy's club. Thompson is as watchable as ever, not to mention funnier than she's been in years, and Kaling continues her legacy of comedic excellence with an incredibly timely script and a rock-solid performance. If only the real world of late night television were half as good as this duo, I might be prompted to stay up past my bedtime once in awhile.