The attempted assassination that occurred in Tucson, AZ on January 8, 2011, not only should've taken congressional representative Gabby Giffords' life, but would have left almost anyone hopeless and defeated. Gabby Giffords Won't Back Down is the endearing true story of the tremendous journey Gabby and her husband, current Arizona Senator Mark Kelly, took together during her recovery and their ongoing battle against gun violence.
The first thing that struck me about this documentary is how truly charismatic and impressive is Giffords. Her bubbly personality and adorable sense of humor pre-and-post shooting is undeniable no matter where one might fall politically. The story takes you on an emotional journey that is both terrifying and inspirational as directors Julie Cohen and Betsy West (Academy Award Nominee, RBG) jump back and forward through time displaying key events in the couple's life together. The time jumps employed here are normally to benefit the narrative and mostly do, but can confuse when the film is trying to pinpoint just when in the timeline the documentary is highlighting.
Giffords and Kelly themselves are a joy to watch and have such sincere love and humor between them. They are a benchmark for which every relationship should strive, and the triumph and tragedy of the duo sound like something from a Hollywood film. Naysayers can claim what is shown was orchestrated to fit the purpose of this documentary, but certainly there's something between them that can't be faked for the cameras.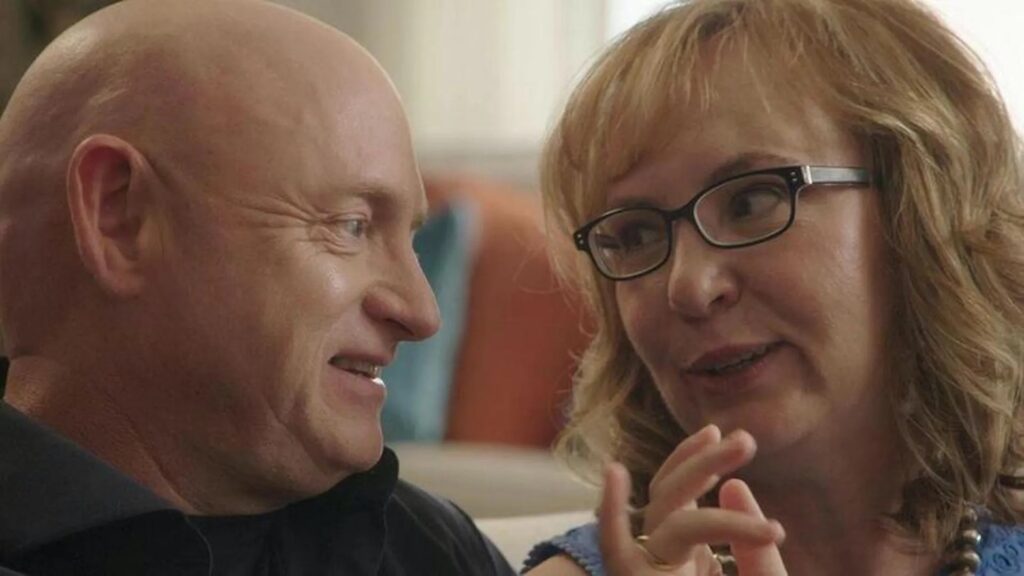 While the underlying issue of gun violence is a thread throughout the documentary, Gabby Giffords Won't Back Down doesn't push as hard politically as it had every right to do. Instead, the doc always pulls back to refocus the narrative at the heart of the documentary: that Gabby Giffords is a remarkable woman. Watching the attractive, talkative young politician taken down to a place where even forming a sentence seems impossible is part of how heartbreaking and inspirational what she actually accomplished represents.
Current events make this documentary as relevant now as ever and the spirit of forgiveness and determination showed in this documentary will hopefully resonate with all who see it. Gun violence is an absolute divide in our country, but what Gabby Giffords Won't Back Down shows is the humanity can and absolutely has the power to be better.
Score: 4 out 5
Gabby Giffords Won't Back down is currently in theaters everywhere.