PORTLAND — Post-hardcore mainstays Thursday returned to the Rose City on Friday evening, headlining a show at Roseland Theater along with their self-professed "dream lineup" of supporting acts, including The Appleseed Cast, former Sunny Day Real Estate frontman Jeremy Enigk, and emo/indie rock stalwarts Cursive.
The latter, one of the best-known artists signed to Omaha-based Saddle Creek Records, courted nostalgia with multiple selections from their 2003 release The Ugly Organ, along with a smattering of tunes from their lengthy discography.
Fresh material was on display as well, with the band debuting a new track under the working title "You and What Army." Frontman Tim Kasher cautioned it was only their second attempt at performing the song in front of an audience — the first run had come about a week prior in the band's hometown of Omaha — but the track was well-received by the Portland crowd.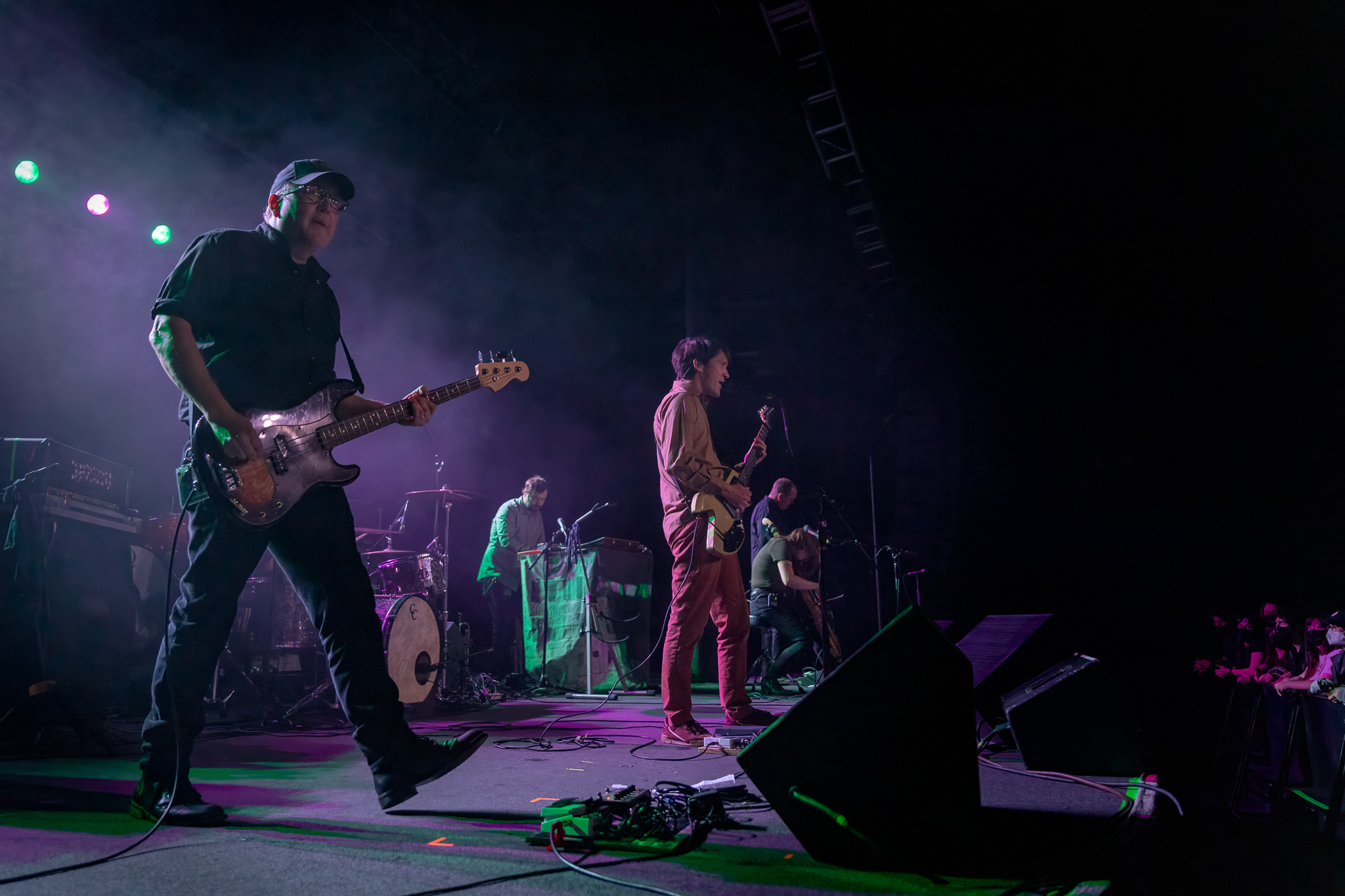 Photo Credit: Brent Hankins
Cursive Setlist
The Lament of Pretty Baby
Stranded Satellite
Dorothy at Forty
You and What Army
Sink to the Beat
The Recluse
Big Bang
It's Gonna Hurt
The Ugly Organist
Some Red Handed Sleight of Hand
Art Is Hard
The Martyr
From the Hips
A Gentleman Caller
Long revered for their intense and energetic live shows, Thursday exploded onto the stage with "For the Workforce, Drowning," the first track from their beloved 2003 release War All the Time (and a frequent live opener). The 80-minute set was comprised mostly of selections from that record and its predecessor, 2001's Full Collapse, with a handful of others tunes and even a surprise cover of Texas is the Reason's "If It's Here When We Get Back It's Ours" thrown in for good measure.
Frontman Geoff Rickly led the audience in singalongs to some of the band's most popular songs, including "Autobiography of a Nation" and "Cross out the Eyes," and flung himself all over the stage during heavier, faster-paced numbers like "Jet Black New Year" and Thursday's breakthrough single, "Understanding in a Car Crash." It was a blistering, exhausting performance, and a perfect showcase for why the band has endured for more than two decades.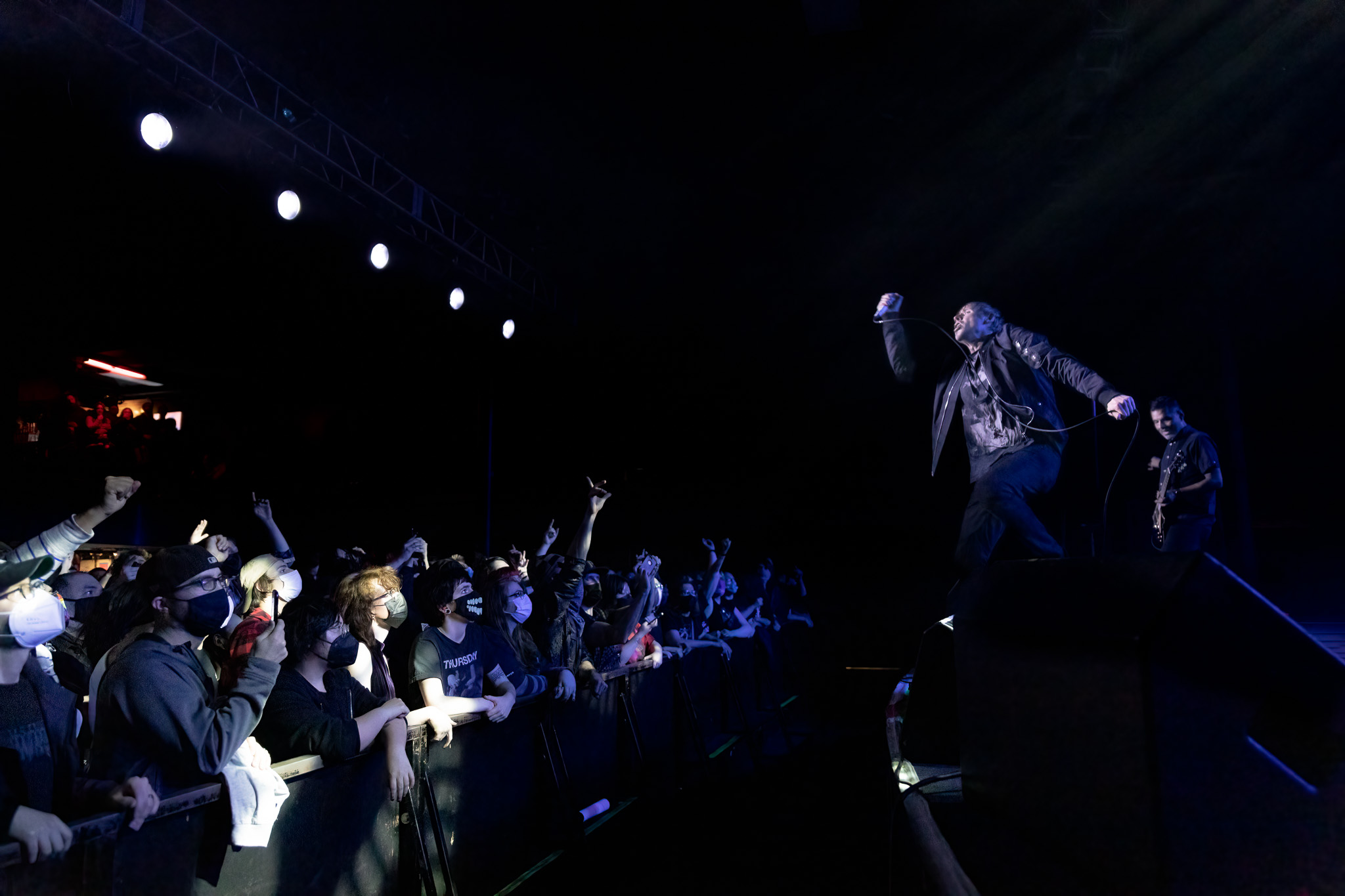 Photo Credit: Brent Hankins
Thursday Setlist
For the Workforce, Drowning
The Other Side of the Crash/Over and Out (Of Control)
Cross Out the Eyes
Signals Over the Air
Jet Black New Year
This Song Brought to You by a Falling Bomb
Fast to the End
A Hole in the World
Running From the Rain
Standing on the Edge of Summer
If It's Here When We Get Back It's Ours (Texas Is the Reason cover)
Autobiography of a Nation
Understanding in a Car Crash
Division St.
War All the Time
Remaining Thursday/Cursive Tour Dates
Feb. 14 – San Francisco, Calif. @ August Hall
Feb. 15 – Pomona, Calif. @ Glass House
Feb. 17 – Phoenix, Ariz. @ Nile Theatre
Feb. 18 – Los Angeles, Calif. @ The Regent
Feb. 19 – San Diego, Calif. @ Brick by Brick