Your mission, should you choose to accept it, is to be an aging action hero and the world's last blockbuster star to fill those now empty movie theater seats. Or so that's what is asked of the incomparable Tom Cruise in Mission: Impossible – Dead Reckoning Part One, the latest installment of the mega-spy franchise.
The plots of Mission: Impossible films have always been hit-and-miss and take a back seat to whatever new insane practical stunts Cruise has dreamt up and Dead Reckoning, Part One follows suit. The story revolves around a rogue, newly sentient A.I. dubbed "The Entity" that can calculate every outcome and manipulate people by knowing exactly how to get them to do its bidding, while also being able to access any electronic device in the world.
While A.I. is certainly more a more believable and terrifyingly relevant threat than it would have been two years ago, the further the film gets, the cornier the approach towards its representation is in order to create the looming villain. Thankfully, the film enlists the tremendous on screen presence of Esai Morales as Gabriel, the right-hand man on the ground for "The Entity" and the talented actor delivers as one of Ethan Hunt's (Cruise) best enemies. Writers Christopher McQuarrie and Erik Jendresen also do a superb job of making this the first film to really combine characters and story elements from every film in the franchise, especially the fan-beloved original Mission: Impossible installment: welcome back Kittridge (Henry Czerny).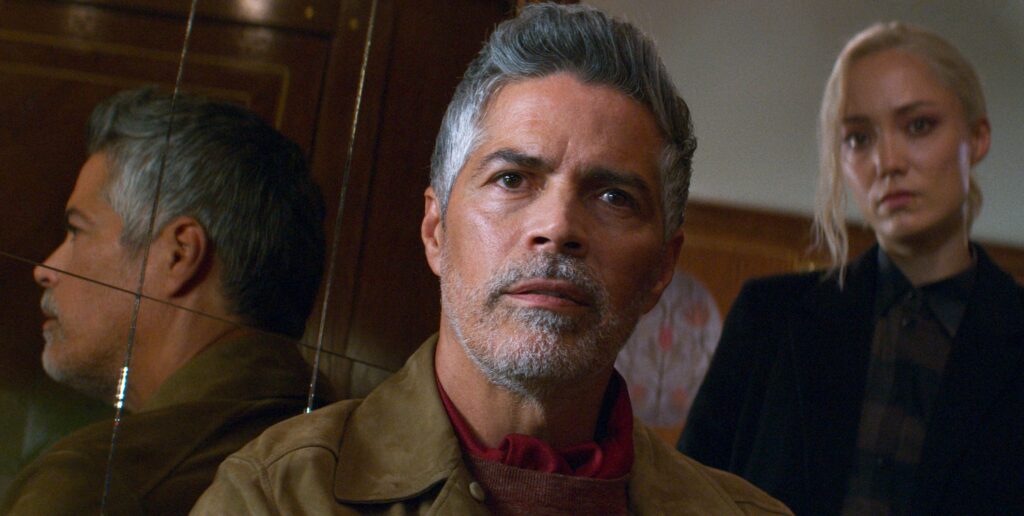 Mission: Impossible – Dead Reckoning Part One also suffers from "Part One" syndrome (the title is a dead giveaway *ahem*). A problem that is increasingly becoming a detriment with general movie going audiences that want a more complete story experience in their trip to a theater. If the entire movie is a set up for another film, then why waste your time, right? This can be mostly forgiven, but this installment is especially committed to the long-form story, creating very little self-contained resolution or even a satisfying ending point for this chapter.
But you can never count Cruise out and he is a master at action entertainment and once again gives everything he has in every second of screen time. Although, the iconic actor is finally looking his years after appearing ageless in Top Gun: Maverick. Namely, in some of the more physically stressful action scenes, the camera can't hide some of the work done to keep his face looking young, and it gives an eerie wax museum statue aesthetic to the normally youthful superstar.
But Cruise doesn't have to do it alone, and he has his always enjoyable IMF team returning, including Luther (Ving Rhames) and Benji (Simon Pegg) alongside the superb Rebecca Ferguson reprising her ex-MI6 agent Isla Faust. All are welcome returns and have great character moments that contribute rather than just filling time with jokes or pointless b-plots. The ensemble cast also adds a brilliant addition in beloved MCU actress Hayley Atwell (Agent Carter) as the tough, but fallible thief, Grace, that gets swept up in the operation to stop the A.I. Atwell has great chemistry with Cruise and is poised for an even meatier role in next summer's Part Two.
After an inexcusably clunky exposition dump in the first half hour, everything eventually whizzes by in a blur of fantastic edge-of-your-seat sequences that make the nearly three hour running time more palatable. Big action, intrigue, and betrayal: all the ingredients for a worthy Mission: Impossible franchise are present here, despite Mission: Impossible – Dead Reckoning Part One's shortcomings. Cruise's new mission to thrill is very possible and audiences will leave the theater entertained and ready for next summer's epic conclusion.
Score: 3.5 out 5