The Fantasia International Film Festival, held in Montreal, Canada, is celebrating its 27th edition from July 20th to August 9th. A renowned event that bridges the gap between cutting-edge and mainstream films, Fantasia specializes in showcasing genre films from around the world, particularly those with lower budgets and profiles.
This year's festival boasts over 120 feature films, so narrowing down the list can be a tough chore, but we've made our best attempt. Below, check out some of our most anticipated films of Fantasia 2023.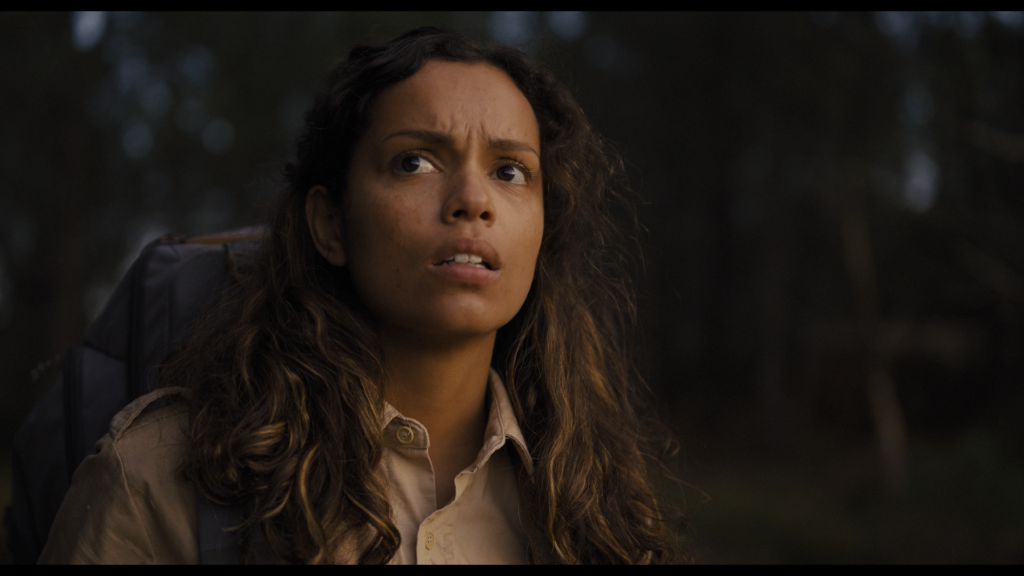 Lovely, Dark, and Deep
Directed by Teresa Sutherland
Robert Frost's immortal lament to the woods is blasted into the cosmos in Teresa Sutherland's feature debut LOVELY, DARK, AND DEEP. The enigmatic Lennon (the incomparably talented Georgina Campbell of 2022's BARBARIAN) is granted a long-awaited position as a park ranger in an isolated outpost. Immediately, the woods tower ominous and great, and are strangely shrouded in mystery and conspiracy theories pertaining to bizarre disappearances. Once Lennon settles into this minimalist life, visions quickly start to manifest, blending the past, present, and perhaps something even more sinister lurking in the serene, writhing landscape. Steadily, Lennon descends further and further into the horror that lays dormant at the roots of this landscape. As these mysteries arise and blossom, the lines between reality and dream quickly begin to blur twisting and turning like vines.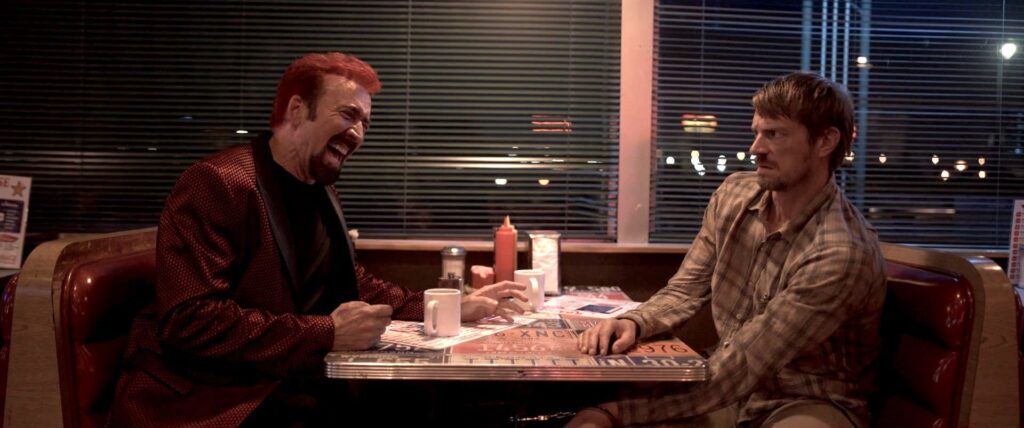 Sympathy for the Devil
Directed by Yuval Adler
Yuval Adler, the acclaimed director of BETHLEHEM, gives new meaning to "cruise control" as we follow two men one fateful night in Sin City, aka Las Vegas. On the shadowy, neon-lit streets where anything goes, we find a driver (Joel Kinnaman, THE SUICIDE SQUAD) at the end of his day, and he's got a lot on his mind. His wife is in labour, and as he makes his way to the hospital, a passenger (Nicholas Cage) gets into his car with a gun. Dressed in a red satin jacket with matching fiery hair, this man has a serious agenda, and as the tension builds between passenger and driver, so does the danger.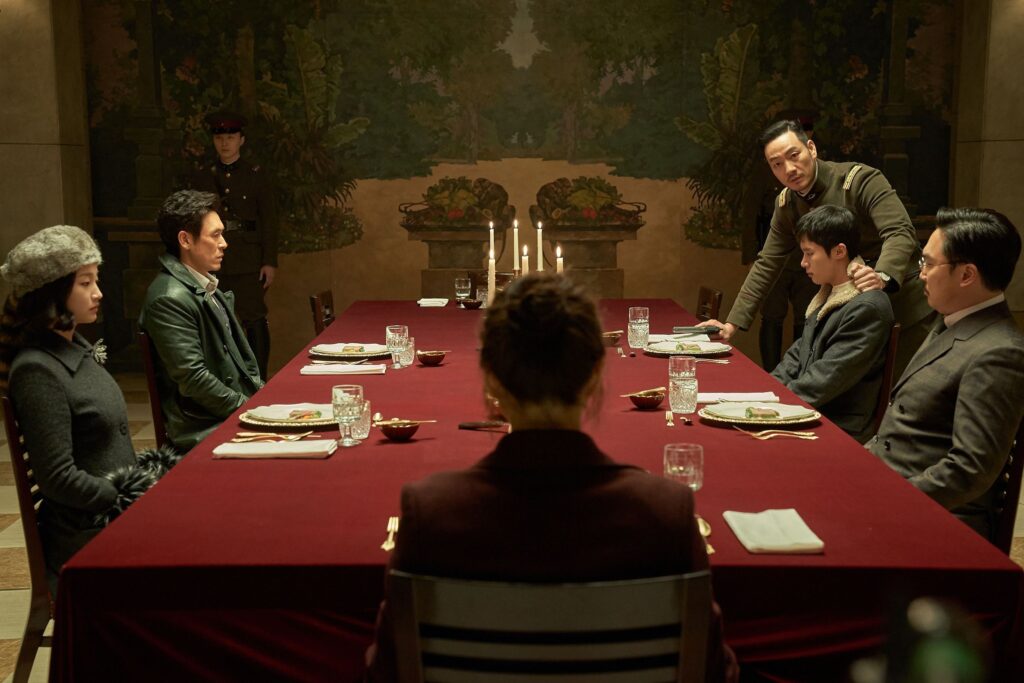 Phantom
Directed by Lee Hae-young
The 1930s were truly a dark time in Korean history. During the Japanese colonization of Korea in 1933, anti-occupation groups have been resisting the oppression of the ruthless Imperial government. After a failed assassination attempt on the newly appointed governor-general, security chief Kaito leads an investigation to hunt down the "Phantom," a spy who's part of a resistance group called the Shadow Corps. Five people are suspected of possibly being the Phantom, and Kaito locks them inside a remote hotel. Under suspicion are former police officer Junji, now communications department director of the police bureau, secretary Yuriko, cryptologist Mr. Cheon, communications department official Park Cha-kyung, and Baek-ho, who's part of the same division as Cha-kyung. Time is ticking away and there are listening devices in every room in the hotel. The suspects must prove their innocence and find out who's the so-called Phantom among them.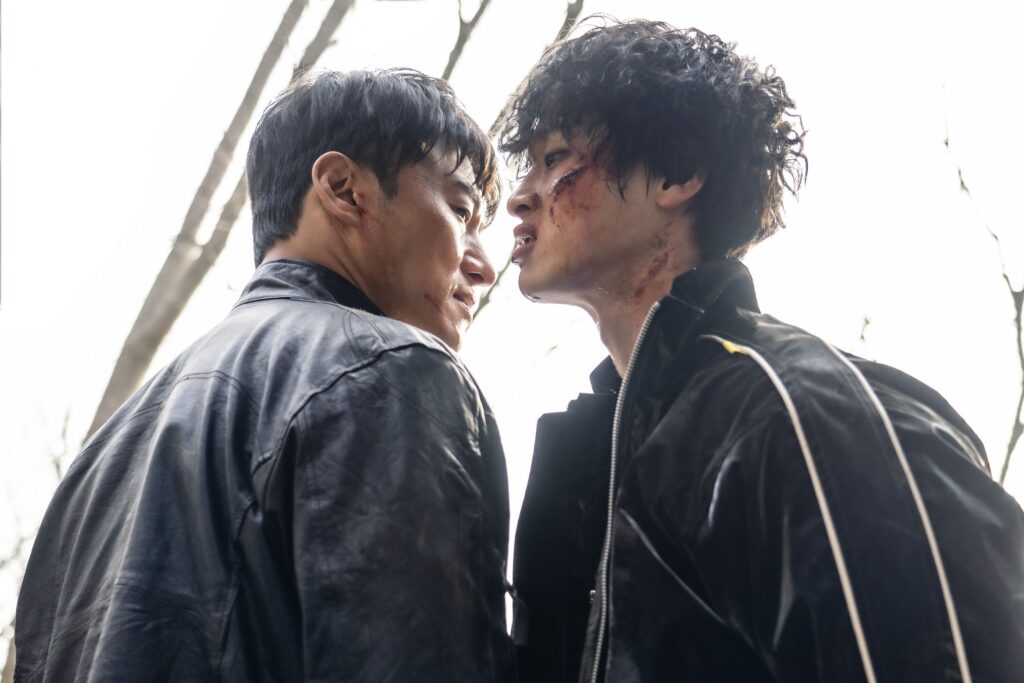 Devils
Directed by Kim Jae-hoon
Jae-hwan is a homicide detective bent on taking down a dangerous serial killer named Jin-hyuk, who has murdered a ton of victims, including Jae-hwan's brother-in-law. Filled with anger and hungry for revenge, Jae-hwan will do whatever is necessary to hunt him down. During a frenzied chase, he finally captures him, but then they get into an accident that will forever change their lives. Jae-hwan eventually wakes up in a hospital — however, something is terribly wrong. He finds out that he looks and sounds like Jin-hyuk, which means their minds are trapped in each other's bodies. Realizing that his family is in danger, he must find a way to get back to his own body and defeat his nemesis once and for all.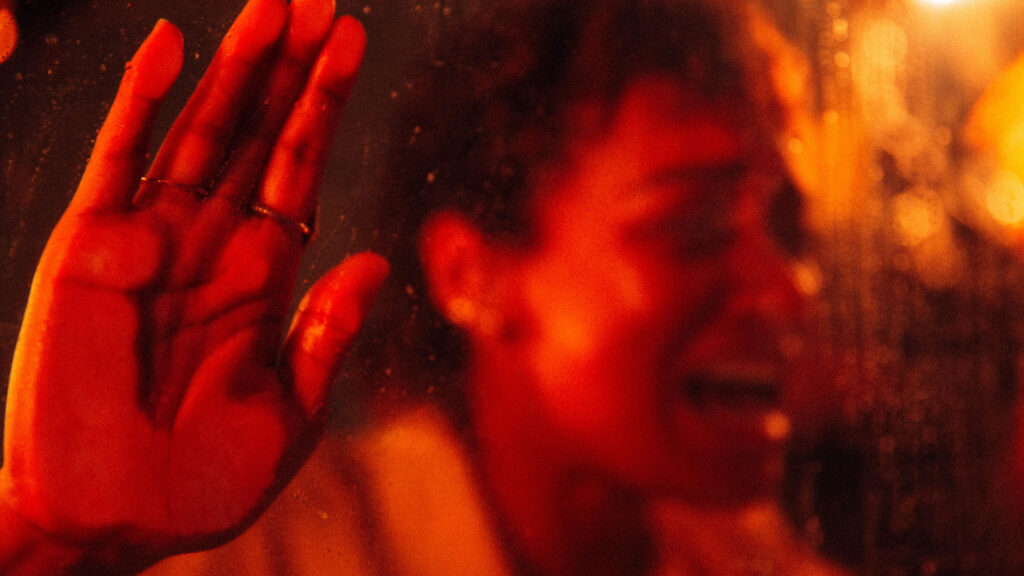 Talk to Me
Directed by Danny and Michael Philippou
Wracked with grief over her mother's death and unable to handle watching her father languish in depression, 17-year-old Mia (Sophie Wilde) begins to stay at her best friend's house. A Snapchat video of a demonic possession goes viral in their school, capturing the fascination of everyone in Mia's orbit, leading them to explore conjurings around an embalmed ceramic hand made from the severed arm of a psychic. Through holding hands with it and uttering the phrase "talk to me", a user can rip the high of a lifetime by allowing themselves to become temporarily possessed, tripping in ecstasy as otherworldly forces invade their body. The only rule is to never, under any circumstances, be left to hold the grip longer than 90 seconds. The rush is unbelievable. Indescribable. Mia becomes hooked. Soon, doors into the spirit world will be opened that can't be closed.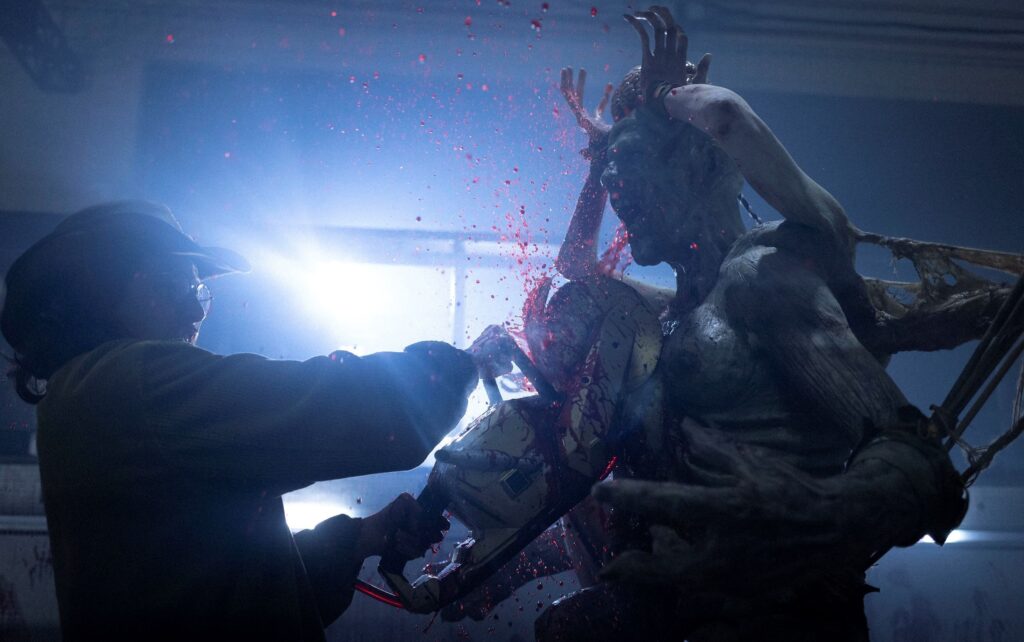 We Are Zombies
Directed by François Simard, Anouk Whissell and Yoann-Karl Whissell
In a society where zombies (known as "living-impaired") roam among us, with no cannibalistic tendencies, the imposing shadow of the Coleman Corporation looms over a city. They offer a retirement plan for the living-impaired, promising to conduct research about them by collecting decomposing family members from their homes. Through these collections, a trio of friends infiltrate Coleman's network to recover the zombies and sell them on their own. Everything seems to be working fine until their grandmother is kidnapped. To pay the ransom, they have to accept assignments that could prove rather dangerous, especially in a society where everything has gone wrong.
---
The Fantasia International Film Festival will be celebrating its 27th edition with a large and varied program of screenings, workshops, and launch events running from July 20 through August 9, 2023, taking place at the Concordia Hall Cinema, with additional screens at the J.A. DeSève Cinema, Cinémathèque québécoise, and Cinéma du Musée. Ticket pre-sales will open on Saturday July 15, at 1pm.