The Thief Collector
Directed by Allison Otto
How does a prized painting get stolen from the University of Arizona's Museum of Art in broad daylight, disappear without a trace, and resurface more than 30 years later hanging behind a bedroom door in a New Mexico home owned by two deceased educators? That's the central thesis of Allison Otto's fascinating true crime doc The Thief Collector, which examines not only the initial theft, but the history of Jerry and Rita Alter, whose lavish globetrotting adventures often seemed at odds with their humble everyday lifestyle.
Through interviews with FBI agents, extended members of the Alter family, and the antique dealers who discovered the missing painting, Otto's documentary suggests Jerry and Rita might have been thrill-seekers, committing a series of thefts primarily for the adrenaline rush (although there are signs of financial incentive, as well). While none of the evidence presented in The Thief Collector feels conclusive, much of it is damning, including a collection of short stories written and published by Jerry that seem to be thinly veiled confessions of past crimes, including the initial theft that kicks off the film.
Fascinating by virtue of its subject matter alone, Otto's doc also features a number of amusing, borderline goofy recreations of the Alter's alleged deeds, starring Glenn Howerton (It's Always Sunny in Philadelphia) and Sarah Minnich (Briarpatch) as the unassuming couple. The film is entertaining throughout, and although it falls well short of answering the many questions it raises, The Thief Collector is entertaining from start to finish.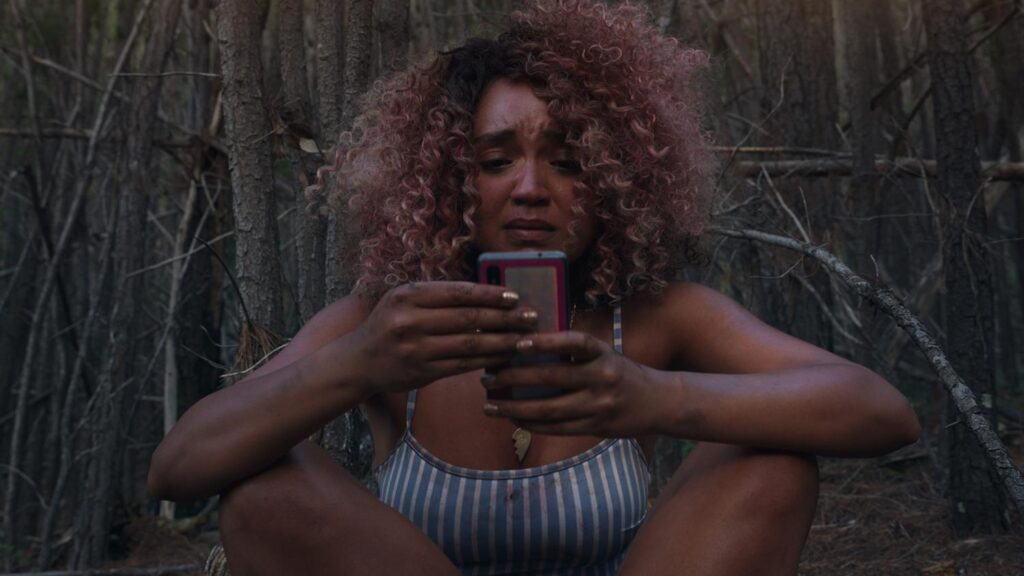 Sissy
Directed by Hannah Barlow and Kane Senes
This delightfully nasty little horror comedy explores what happens when social media influencer Cecilia (Aisha Dee) reconnects with high school pal Emma (Hannah Barlow, who also co-wrote the screenplay and co-directed the film). The girls have been estranged for more than a decade, but Emma invites Cecilia for a bachelorette getaway, which unexpectedly brings her face to face with Alex (Emily De Margheriti), the bully who made her teenage years a living hell, and whom Cecilia blames for the dissolution of her friendship with Emma in the first place.
The scenario is undoubtedly a powder keg, and given the uncomfortable history, viewers might question Emma's motivation for bringing Cecilia and Alex together in a remote cabin. Indeed, it doesn't take long for childhood dynamics to come rushing back, and for Alex to start verbally teeing off against her old foe (although she does make some rather valid points about Cecilia's online persona and its foundational fallacies). If you suspect our protagonist might eventually be pushed to retaliate, you're right on the money.
Aisha Dee walks a fine line between an empathetic character vying for acceptance, and the sort of grating, ill-informed "self help" gurus that amass huge online followings. It's a tough balance, and a testament to Dee's skills that we continue to root for Cecilia even as her actions become increasingly violent and Sissy careens away from social (media) commentary and firmly into slasher territory. The film may be light on actual scares, and its assessment of influencer culture could have been a bit sharper, but there's plenty of laughs to be had here, and more than enough grisly imagery to go around, much of it aided by impressive practical effects that act as a welcome respite from the recent trend of reliance on digital blood and gore. If you missed this title during SXSW, it's well worth checking out later this year on Shudder.
---
Find more of our SXSW 2022 coverage at this link.