The Listener
Directed by Steve Buscemi
Centering on a captivating performance by Tessa Thompson, Steve Buscemi's The Listener explores the importance of empathy and human connection through the eyes of Beth, a crisis helpline volunteer working her final shift. Over the course of the evening, she'll encounter callers struggling with depression, anxiety, and a host of other traumas, and it's clear to see how carrying such a heavy emotional burden could eventually become too much to bear.
Front and center are Beth's compassion, as she seeks to find the humanity in every conversation, but the script's refusal to divulge much about Beth herself feels like a missed opportunity; in a film about connection, she remains at arm's length, leaving the audience to feel somewhat detached. A third-act revelation fills in some of the blanks regarding Beth's history prior to becoming a volunteer, but even these are too vague to pack any real punch.
As the sole onscreen character — the entire supporting cast is only heard, never seen — Thompson is tasked with much of the heavy lifting, turning in a remarkably restrained performance that conveys volumes with subtle changes in facial expression or voice modulation. Her natural charisma is an asset here, as the entire film takes place within the confines of Beth's dimly lit apartment, offering precious little opportunity for visual flourishes. But the conversations feel authentic enough to remain engaging throughout, and its themes of empathy and kindness, even in the darkest of times, make The Listener worth more than just a passing glance.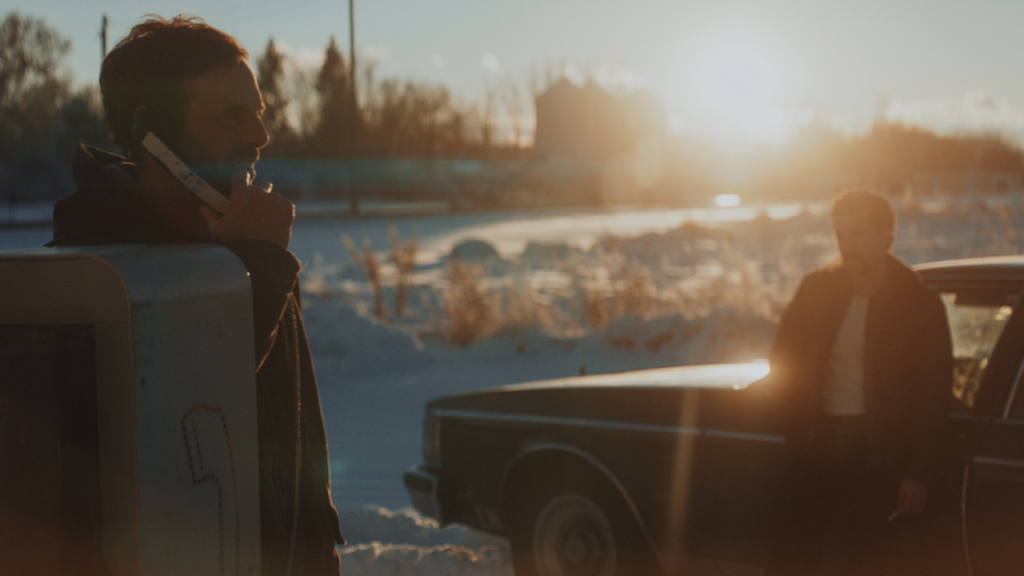 Blood for Dust
Directed by Rod Blackhurst
Familiar but no less engaging, Blood for Dust follows Cliff (Scoot McNairy), a down on his luck defibrillator salesman trekking across the American northwest in the early 1990s. Haunted by tragedy and a growing sense of desperation, Cliff discards his better judgment to throw his lot in with Ricky (Kit Harington), a former colleague now running guns and drugs for a ruthless local kingpin (Josh Lucas). What starts as an easy job — driving a station wagon full of cocaine through the desolate Montana landscape — quickly turns to shit, as these things are wont to do.
Frequent shots of snow-covered terrain and occasional bursts of bloody violence evoke modern noir classics like Fargo or A Simple Plan, but neither Blackhurst nor screenwriter David Ebeltoft are in the same league as the Coen brothers or Sam Raimi. That's not to say they haven't made a competent thriller here; on the contrary, the characters are well-realized and the performances are sound, particularly Harington's good ol' boy schtick, complete with handlebar mustache and roughneck twang. But there's no element of surprise, no plot development that we can't predict from the moment Ricky swaggers up to Cliff at a roadside strip club. Had Blackhurst chosen to eschew this predictability and veer off into a different direction with these same character and locations, Blood and Dust could've emerged as something refreshing, rather than feeling like a well-executed homage.
---
Find more of our Tribeca 2023 coverage at this link.