"I don't know how to be a grownup" laments Kit (Brie Larson) about halfway through Unicorn Store, a candy-coated comedy whose central character's sense of childlike wonder extends well into adulthood. After being rejected from a prestigious art program by a dour-faced instructor whose claim to fame is "being the first artist to put a stick in a box," Kit has moved back home where she spends her days wallowing in self-pity and watching episodes of Rainbow Brite.
Pushed by her parents (Bradley Whitford and Joan Cusack) to start thinking about next steps, Kit uses a staffing agency to land a job with a local PR firm, and soon begins receiving cryptic postcards summoning her to a mysterious retail outlet. "You're invited to The Store," one reads. "We sell what you want. We sell what you need." What exactly that might be, Kit isn't sure, but an encounter with The Store's flamboyant proprietor (Samuel L. Jackson, channeling Willy Wonka in a pink suit with strands of tinsel adorning the top of his head) sets the record straight: she's getting a unicorn.
But first, Kit must prove herself worthy of acquiring the mythical creature by constructing a suitable habitat and ensuring her home is filled with loving vibes, each a tall order in its own regard. Hiring a part-time hardware store employee named Virgil (Mamoudou Athie) to start building a stable and embarking on a camping trip with her youth counselor mom and dad are steps in the right direction, but Kit lacks the maturity to see each of these projects through. She's petty and petulant, shutting down emotionally whenever the slightest challenge arises, and even the prospect of realizing her lifelong dream and befriending a unicorn can't hold her back from the occasional temper tantrum.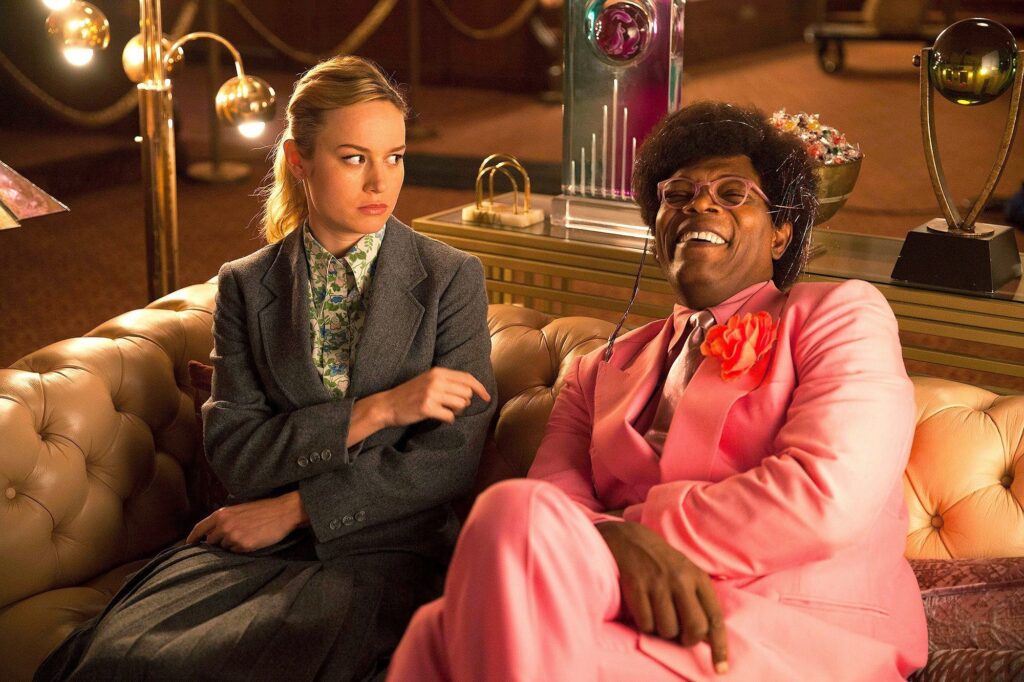 As an earnest and whimsical fantasy about transitioning into adulthood while maintaining one's individuality and creative spirit, Unicorn Store mostly succeeds. But there are some elements that don't quite work, such as a subplot involving Kit's aggressively creepy supervisor (Hamish Linklater) who, upon their first meeting, asks if she Googled his name then informs her "a lot of people with my name have done terrible things." Before long, he's stopping by her cubicle to smell her hair and offering her a promotion — "you don't want to be a temp forever" — but Kit seems completely oblivious to his motivations.
Making her directorial debut and also serving as producer, Larson exhibits razor-sharp comedic sensibilities both behind and in front of the camera, although the witty satire prevalent in the first half of the film is mostly nonexistent in the second as Unicorn Store zeroes in on Kit's emotional journey. Larson also carries the film with ease, turning Kit into a fascinatingly paradoxical protagonist that should immediately spark a feeling of kinship with anyone that's ever felt like a misfit or outcast.
Much like its heroine, Unicorn Store is not without its flaws, but also like Kit herself, deserves to be celebrated and appreciated on the basis of its strengths. It's the sort of film that feels increasingly scarce in these modern times, a flight of fancy that's completely unapologetic in its playfulness and leaves the viewer with a heartful of warmth.