My last set of Sundance films this year started with the star-studded cast of Alice, featuring Keke Palmer, Jonny Lee Miller, and Common. The film opens on a slave plantation ran by the cruel and self-righteous Paul Bennett (Miller). After repeated abuse at the hands of Bennet pushes Alice (Palmer) to her breaking point, she escapes the plantation only to find herself in 1973 Georgia, where she encounters truck driver Frank (Common), a former civil rights activist. Once Alice learns that slavery is illegal and has been for sometime, she begins to acclimate herself to the notion of being a free woman of color in the 70s, and decides that she wants revenge on Bennett and to help free the rest of his slaves. Palmer and Miller are absolutely great, but we spend too much time on the plantation learning just how sinister Bennett is, and it felt like the story would have benefitted from spending more time on Alice learning of the world Bennett had kept hidden from her. Still, a very enjoyable watch even if you found yourself wanting a little more from the ending.
Writer, director, and star Cooper Raiff's Cha Cha Real Smooth seemed to generate most of the buzz this Sundance season. Rightfully so, as this part romcom, part dramedy hits on a number of levels. Andrew (Raiff) is a recent college grad working as a Bar Mitzvah party host who meets Domino (Dakota Johnson), a single mother of an autistic daughter. The chemistry between Raiff and Johnson is enough to make Cha Cha worth the watch, but the story is equally good. Deviating from the normal romcom formula, the younger man falling for the older woman has some unexpected turns as Andrew tries to find his place in Domino's world. Raiff is a rising star in the film industry, and the proof is in the $15 million AppleTV+ paid for the rights to Cha Cha Real Smooth.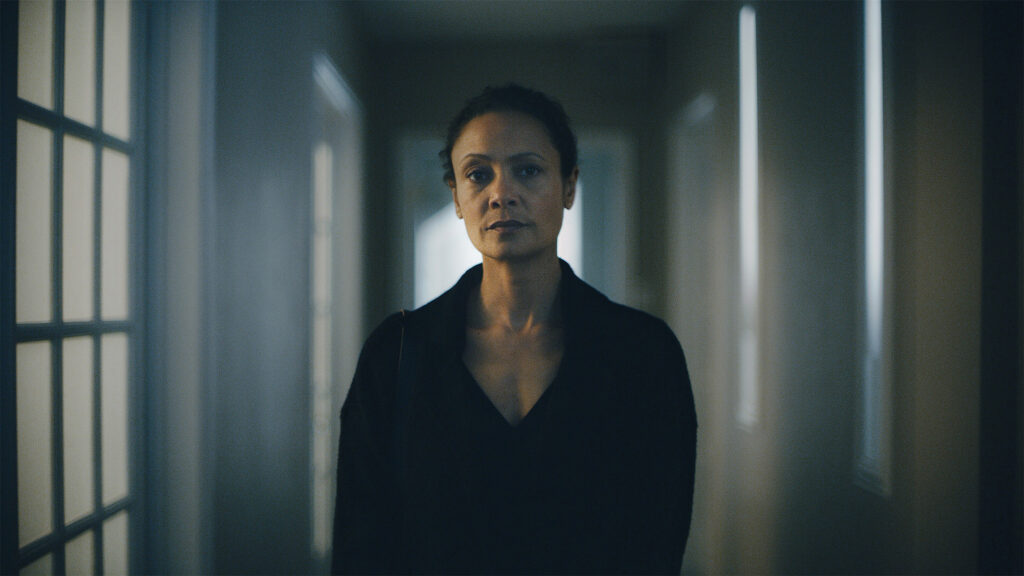 God's Country opens with picturesque long shots of snow-covered mountains that set the backdrop for a college professor, Sandra (Thandiwe Newton), who is mourning the loss of her mother as she moves into a remote home in the mountains. As she begins to settle in, she confronts two racist hunters trespassing on her property. Sandra's attempts to get help from local law enforcement quickly turn into small minded and small town excuses, so she does what she must to protect herself and family land. Sadly, this story is all too relatable and God's Country doesn't bring anything new to the subject matter. The reason to watch is the amazing scenery and strong performance of Newton as she struggles with her personal demons and the deep racism of the town.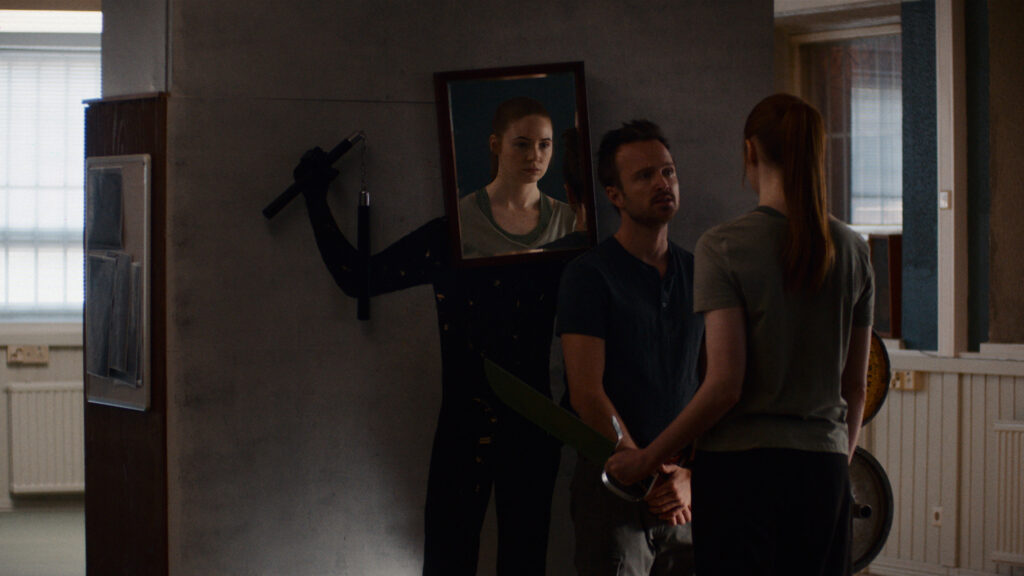 Sundance 2022 ended with the dark comedy Dual, starring Karen Gillan and, well, Karen Gillan. In a not-so-futuristic future where humans can get "replacement" clones, Sarah (Gillan) discovers she is terminally ill. So to do right by her loved ones, she purchases a clone and sets about training the new Sarah how to take her place when she passes away. Unfortunately, Sarah's mother and boyfriend seem to prefer the "double" version over the original, and when Sarah's illness goes into remission, she learns she'll be forced to fight her clone to the death. Slow, methodical pacing coupled with strange, almost emotionless speech patterns create a unique atmosphere for this pseudo-scifi story, which also boasts a hilarious turn from Aaron Paul as a combat trainer preparing Sarah for the big day.
With that, my virtual Sundance 2022 experience came to an end. The selection of films this year, even amid the ongoing pandemic, were some of the best in my experiences with the festival. While attending in-person would still be my preference, the virtual options afforded the opportunity to see more films from a much more comfortable seat, with the added bonus of not being required to traverse Park City in the snow. In the end, the films that stayed with me long after viewing were as follows:
Cha Cha Real Smooth
Emergency
Speak No Evil
Good Luck to You, Leo Grande
---
Find more of our 2022 Sundance Film Festival coverage at this link.