The 56th Chicago International Film Festival ran from October 14-25, featuring drive-in screenings complemented by virtual cinema offerings that brought the event to more people than ever before. Special presentations like Regina King's stunning directorial debut One Night in Miami and Chloe Zhao's acclaimed Nomadland screened alongside buzzworthy selections from the festival circuit, including Philippe Lacôte's Night of the Kings and Ekwa Msangi's Farewell Amor.
Thanks to the virtual cinema catalog, we had the opportunity to experience some of the Chicago International Film Festival's slate for this year, and you can find our brief thoughts below.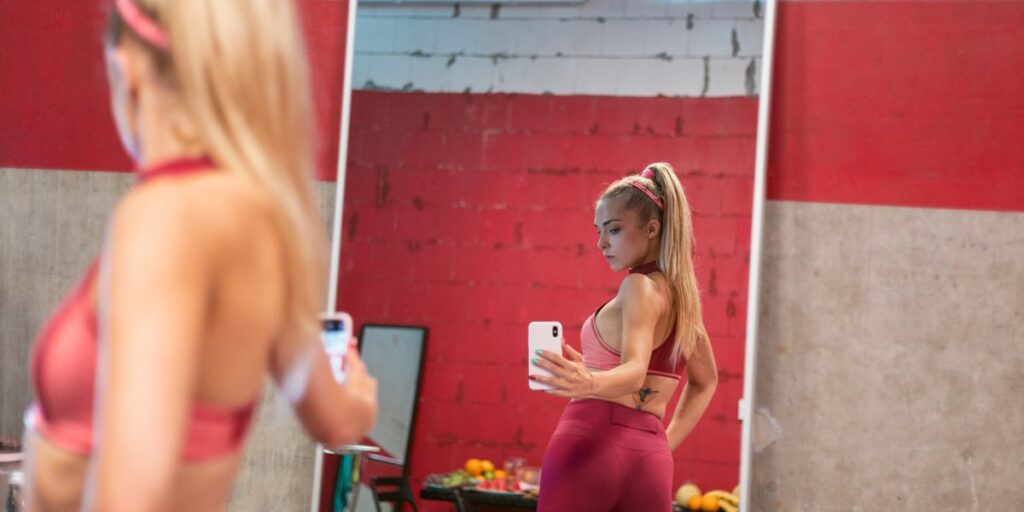 Sweat
An engrossing look at the life of a social media influencer, Sweat follows several days in the life of Sylwia (Magdalena Kolesnik), a fitness guru with a successful line of workout DVDs and more than 600,000 Instagram followers. Her carefully cultivated online persona has won her a legion of fans that she frequently refers to as "my loves," but so much of her life is focused around expanding her audience that she has little time for personal relationships. This ultimately leads to an emotionally revealing post where Sylwia laments the feeling of isolation and loneliness that comes with fame — a post that goes viral and turns her into an even bigger icon.
In her first screen role, stage actress Kolesnik is electrifying, zipping through high energy workout routines and then drowning in melancholy when the camera turns off. Director Magnus van Horn documents Sylwia's fragile emotional state as she encounters a creepy stalker, sits through an awkward family dinner, and goes out to a nightclub, crescendoing with an appearance on a popular morning talk show. Sweat explores the complexities of fame — particularly during the "always online" generation — in ways that have rarely felt so genuine.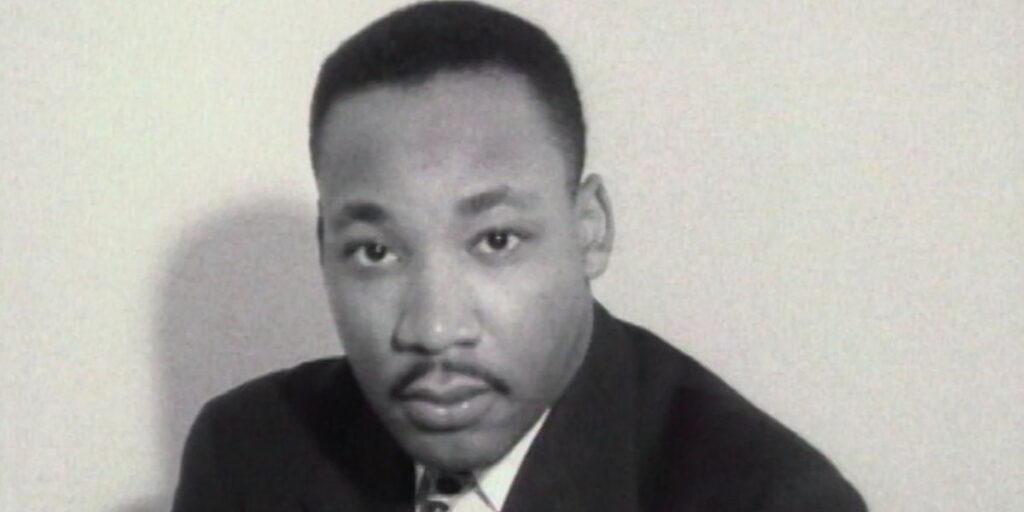 MLK/FBI
Making its way across the festival circuit en route to a theatrical bow in early 2021, Sam Pollard's provocative documentary MLK/FBI examines J. Edgar Hoover's years-long campaign of surveillance and harassment against Dr. Martin Luther King, Jr. Told almost exclusively through archive footage, newsreels and still photos overlaid with audio from historians and legal experts, Pollard chronicles King's rise to prominence, the terrifying reach and influence of the Bureau, and Hoover's growing obsession with destroying King's character.
"When you construct a man as a great man, there's nothing more satisfying than seeing him as the opposite," says Beverly Gage, a professor of 20th Century American History at Yale. Tapping his phones and planting bugs in his hotel rooms, the FBI sought to gather evidence of King's extramarital affairs and use it as a means of blackmail, hoping to weaken his standing in the eyes of the public. As one interviewee notes, "humans are best at convincing ourselves of our own righteousness," but Pollard's film never deigns to pass judgment on either of its key figures. Rather, it challenges viewers to wrestle with our own feelings regarding the separation of public and private life, and whether our law enforcement agencies should serve the American people, or the personal whims of those in power.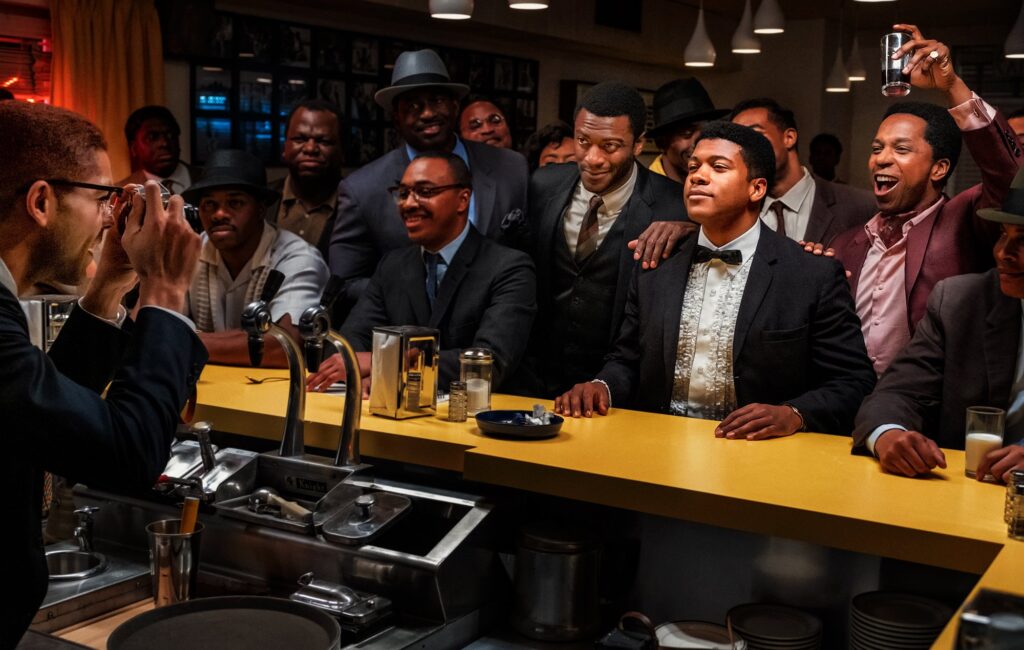 One Night in Miami
Making her feature-length directorial debut, Oscar-winning actress Regina King offers a fictionalized version of events that transpired on February 25, 1964, when four African-American icons — polarizing civil rights activist Malcolm X (Kingsley Ben-Adir), NFL star Jim Brown (Aldis Hodge), soul legend Sam Cooke (Leslie Odom Jr.) and newly crowned boxing champion Cassius Clay (Eli Goree) — gathered in a modest hotel room to celebrate Clay's victory over Sonny Liston.
Adapted from the stage play of the same name, One Night in Miami spends most of its two-hour running time within those four walls, probing the major changes on the horizon for each man: Clay is about to join the Nation of Islam, eventually leading to his adoption of the name Muhammad Ali; his friend and mentor, Malcolm, is on the verge of leaving the Nation due to his strained relationship with the organization's leadership; Brown is contemplating a transition away from sports and onto the big screen; and Cooke is being forced to re-examine the influence of his music and its potential to affect change.
With a ferociously smart screenplay and a quartet of performance that crackle with intensity, humor and charisma — Ben-Adir and Goree are particularly exceptional — One Night in Miami emerges as one of the year's most riveting cinematic works, and a marvelously crafted debut from King that will no doubt be a serious (and undeniably worthy) contender during award season.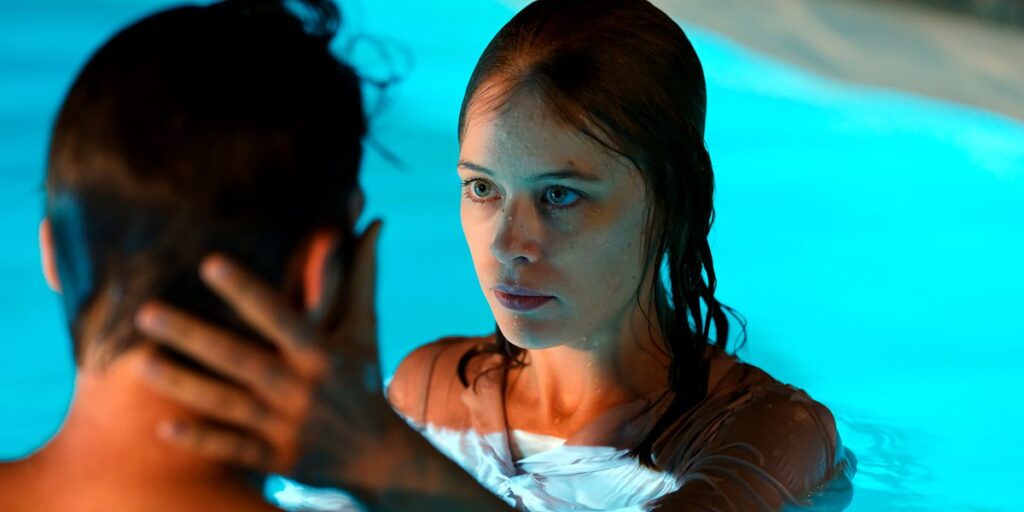 Undine
Well acted and beautifully shot, Christian Petzold's Undine follows an art historian (Paula Beer) as she exits one affair — warning her soon-to-be-former lover "if you leave me, I'll have to kill you" — and quickly enters into another, this time with an industrial diver (Franz Rogowski). Petzold infuses the blossoming romance with a number of supernatural flourishes in this contemporary take on the myth of the water nymph, but these disparate elements never quite come together in a way that satisfies. Beer and Rogowski are both excellent, but the overall experience ultimately rings hollow.