Just in time for your self quarantine viewing: murder and small town northeastern accents are the catch of the day in Amazon Prime Video's new twisty original film Blow the Man Down. Led by a terrific cast of veteran and up-and-coming actresses, this Fargo of the New England coast is a moody, stylistic winner that demands more stories be told in this swarthy fisherman's town setting.
Instead of properly grieving the death of their mother, Mary Beth (Morgan Saylor) and Priscilla Connolly (Sophie Lowe) find themselves spiraling downward in a cover-up of a grisly encounter with a dangerous man. As the police and the cabal of the town's matriarchs begin to circle around the truth, the sisters find out their town has dark secrets of its own.
Written and directed by Bridget Savage Cole and Danielle Krudy, Blow the Man Down is the perfect kind of surprise discovery consumers can stumble across these days on their streaming platforms. From haunting and beautiful sea shanties that frame the different acts of the story to the wry, dark humor laced throughout, the experience is fully engrossing from start to finish — all accentuated by a brilliantly quirky and tone-setting score.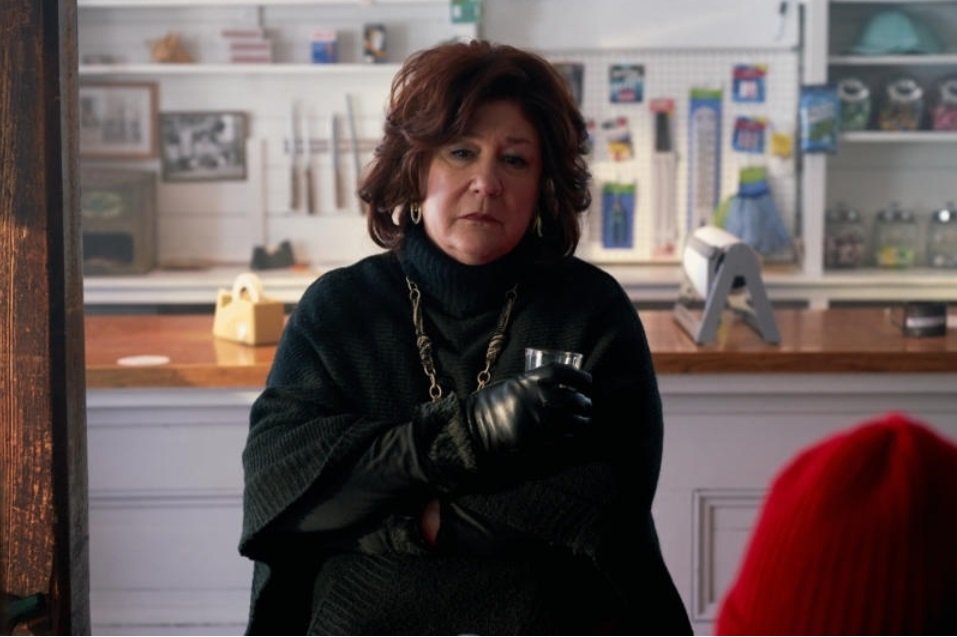 The characters of Easter Cove all pop with layered personality thanks in part to solid writing and the incredible supporting cast. Margo Martindale once again turns in another riveting performance for her resume as Enid, the dangerous outcast of the older women who oversee the town. Faces like Annette O'Toole and June Squibb add even more depth and talent to this roster of these women whose intentions for the Connolly's and the town are constantly in question.
As the mystery begins to heat up like freshly served clam chowder, characters like Alexis (GLOW's Gayle Rankin) and Officer Justin Brennan (Will Brittain) begin to play unexpected roles in the events as the story interestingly shifts some of the narrative spotlight for the final act. On the downside of things, Blow the Man Down ends with the feeling that there is still overall story left to tell and these two characters certainly seemed to be only scratching at the surface of their arcs.
The film doesn't exactly break new ground in the noir genre, but the story is presented with such visual and auditory flare, while taking advantage of its bleak Maine setting and amazing cast, that the finished product still feels fresh as an ocean spray. During this time of home isolation, if you find yourself looking for a Coen Brothers fix or you wish Knives Out was darker and more moody, Blow the Man Down is impressively crafted cinema and well worth heading to the top of your Prime Video queue.
Score 4/5
Blow the Man Down is available exclusively on Amazon Prime Video on March 20, 2020.