CODA is the story of Ruby (Emilia Jones), the child of deaf adults (aka "CODA"), the only member of her family, including her brother, with the ability to hear. The family lives in Gloucester, Massachusetts and makes their living working a fishing boat and selling their catches to make ends meet. On a whim, she joins her high school choir class to be around a guy (Ferdia Walsh-Peelo) she has a crush on, but soon discovers her talent and love of singing could change her relationship with her family and the rest of her life.
The story of the film is small in scale and the larger beats may feel a bit like familiar territory, but CODA soars because of outstanding performances by the cast and the unique perspective due to the challenges of a family containing only one member with hearing. Troy Kotsur and Marlee Matlin are wonderful as Ruby's parents, who are still madly in love with each other and adore their children, but perhaps rely too hard on Ruby to be the voice of the family. The idea that music means nothing to them since they've never experienced it and that one thing happens to be what Ruby discovered she loves is a fascinating conundrum.
Eugenio Derbez is a supporting scene-stealer as the flamboyant choir teacher Bernardo Villalobos, whose frantic energy and eccentric personality makes him both hilarious and intimidating to his students. His growing interest in Ruby's musical future is both touching and equally frustrating as she struggles to balance her family, their business and her growing love of singing.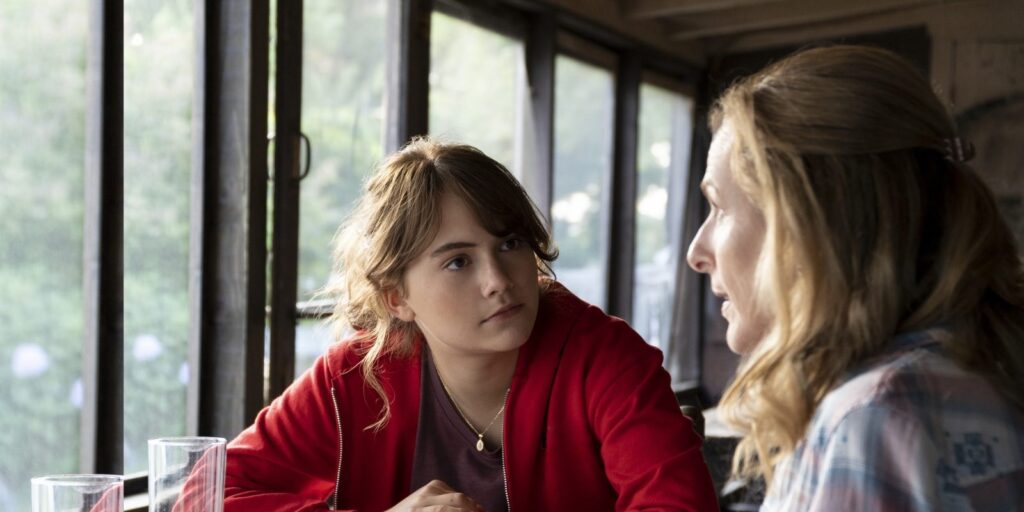 Emilia Jones' performance as Ruby is really what holds everything together and not only does she have a magnificent voice, but she beautifully portrays how complex her life is while maintaining the naivete of teenage youth. It also helps that she's wicked funny and even though CODA is a drama at heart, it has just as much humor from almost every character in the cast. Kotsur also frequently has laugh-out-loud moments, but also shares the most incredibly heartfelt scene with Jones at the end of the film. Ruby's father tries one last time to understand what music means to his daughter and that creates a sweet, powerful moment that is tremendously acted, especially by Kotsur.
Nothing released recently quite compares to the heartwarming mix that this film offers. CODA has the biggest heart of any film released in 2021 and the mix of outstanding performances for these multi-dimensional characters and an unexpected amount of humor raise the normally generic coming-of-age framing device into something special.
Score: 4 out of 5
For more on CODA, check out Brent's review from the 2021 Sundance Film Festival.