What do you get when you take the director of the Bourne films (Paul Greengrass) and the most likable actor of modern times, Tom Hanks, and put them to work on a Western? A big Christmas day release in News of the World — a serviceable entry to the genre, but one that ultimately plays it too safe to be a career highlight for either talent.
The slice of Old West life provided here is quite interesting early on, as Captain Jefferson Kyle Kidd (Hanks) travels the land like a wagon-driving Ron Burgundy, reading the newspaper to all those too uneducated to read on their own or just looking for a bit of entertainment. It's easy to forget how hard it was for information to travel in the days before television and the internet. The film's portrayal of this particular occupational choice is quite interesting and something not often explored (if ever) by modern entertainment mediums.
But that's just table-setting: News of the World's actual story kicks in when Kidd stumbles across a young blonde-haired, nearly feral girl that inexplicably speaks only the Native American language Kiowa and dresses as if one of their kind. Feeling at least enough responsibility to get her to the closest authority, Kidd and the girl (soon revealed to be named Johanna) find themselves on a perilous journey to find her true home.
While that sounds like a solid enough premise for a Western, if you stop for a minute, close your eyes, and guess what happens for the rest of the film you'll almost surely piece together how News of the World plays out. While the predictability may bore some, the film is beautifully shot with sweeping natural scenery alongside all the Western staples, from shoot-outs to horseback chases that are nicely crafted by Greengrass.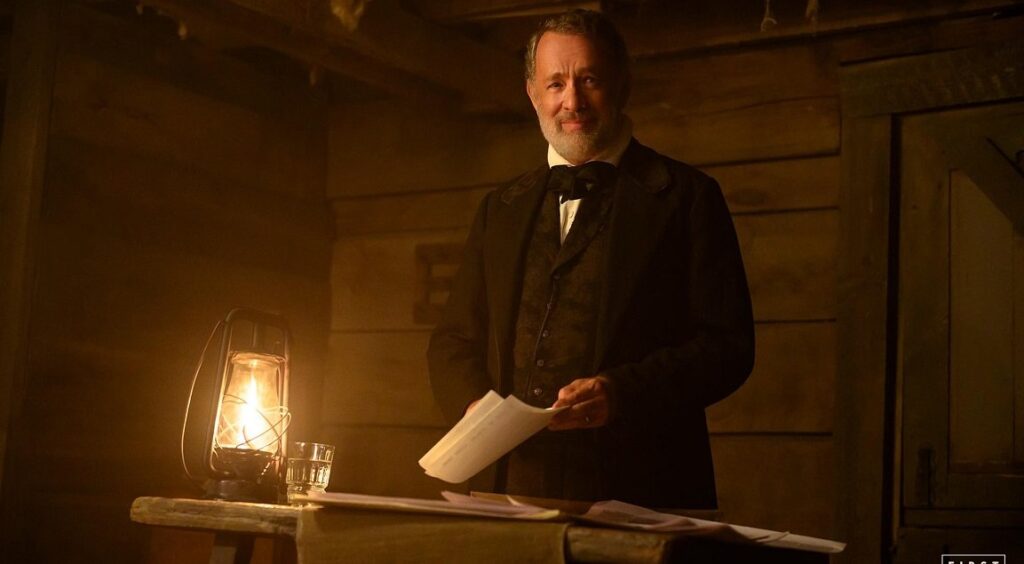 Hanks does what he does best, acting as a good hearted, likable father figure, this time with a mild southern accent. His performance is quite good as the lonely newsreader, but its a cut-and-paste Tom Hanks portrayal — there's nothing new or stretching for him in the role. It's fine, just not all that memorable.
The real news coming out of News of the World will surely be the rising star of Helena Zengel as Johanna. There's a fire and raw talent in her performance that makes the character the most unpredictable and fascinating to watch through the journey. Zengel is both fierce and vulnerable and the obvious growing familial bond Johanna develops with Kidd is certainly the biggest highlight of the film.
News of the World will provide easy entertainment this holiday for the entire family with its safe, familiar story paired with the strong lead performances and that's not necessarily a bad thing this year. The film delivers exactly what it sells and should satisfy most viewers who aren't expecting a genre-defining Western, but anyone looking for potential greatness due to the talent involved might feel a bit let down.
Score: 3 out of 5