In See How They Run, Agatha Christie's famed stalwart theater production The Mousetrap has hit its 100th performance in the West End of 1950s London. As the cast celebrates, an American director (Adrien Brody) hired to make a film version is murdered during the after party, resulting in life imitating art as a whodunit ensnares the production in this meta dissection that's as highly enjoyable as it is forgettable.
Enter Inspector Stoppard (Sam Rockwell), a world-weary war vet saddled with plucky rookie Constable Stalker (Saoirse Ronan) to unravel the sordid affair. Much of See How They Run revolves around the likability of its cast and the lead duo is largely to credit for the film's successes. Rockwell in particular turns in a subdued but highly entertaining performance that's good enough to forgive his softball attempt at a British accent. Ronan is straightforward yet lovably endearing as a copy/paste character from a Wes Anderson film.
In fact, much of director Tom George's film is equal parts love letter to the works of Agatha Christie and homage to the filmography of Wes Anderson; the pastel color palette, period setting, and whimsy of the characters would feel right at home with Anderson's work. The biggest difference in George's film is the content and See How They Run isn't going for deep allegory or meaning, it's just a meta, warm-and-fuzzy dissection of the genre. A Scream, if you will, for the period, non-slasher murder whodunits.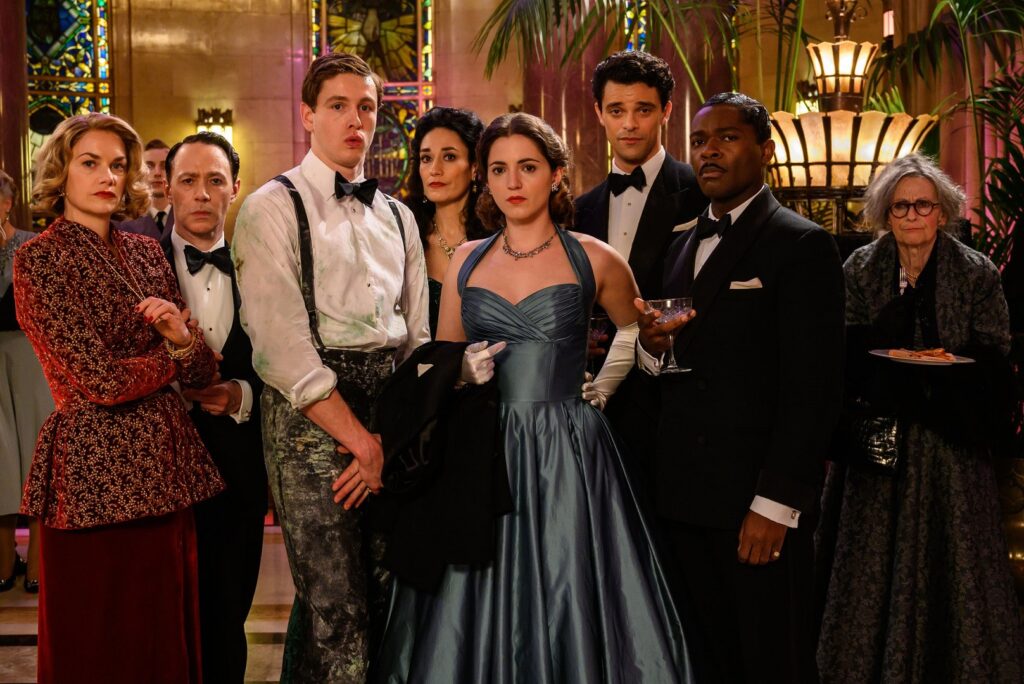 Part of See How They Run's charm is also the reason it's highly forgettable. Despite calling out the genre that it's parodying, it uses the same devices and then asks for forgiveness with a wink and nod as it employs all the same tricks. The murderer reveal is also a big letdown with little impact on any of the characters or events previously on display in the film. It's a big "Huh?" moment during the last act that sours the buildup. The viewer is expected to shrug and get back to the fun, which is easy to do, but the impact of the experience melts away after the credits roll like warm cotton candy.
The ensemble cast of characters alone is worth giving this a watch though and the film breezes by at a smooth hour and a half. While it all mostly results in empty calories, audiences would be hard-pressed to find a more lovely, all audiences crowd pleaser than See How They Run in theaters this weekend.
Score: 3 out of 5