Usually by this time of year, I'm making last-minute preparations for my annual trip to Park City, Utah for the Sundance Film Festival. But with the COVID-19 pandemic still far from over, Sundance 2021 is a very different animal, offering a mostly digital experience through Sundance's streaming platform, complemented by satellite screenings of select films around the country.
The lineup is a bit smaller than previous years, and the festival itself runs for fewer days, but there's still a wealth of content available, and an impressive lineup of directors that includes Edgar Wright, Rebecca Hall, Ahmir "Questlove" Thompson, Sion Sono, Robin Wright, and plenty more. And as always, there are far more intriguing selections than anyone could possibly squeeze into the handful of days during which they'll be available.
It should go without saying that I'll be trying to absorb as much as possible, but here are 10 Sundance 2021 selections that are definitely on my radar.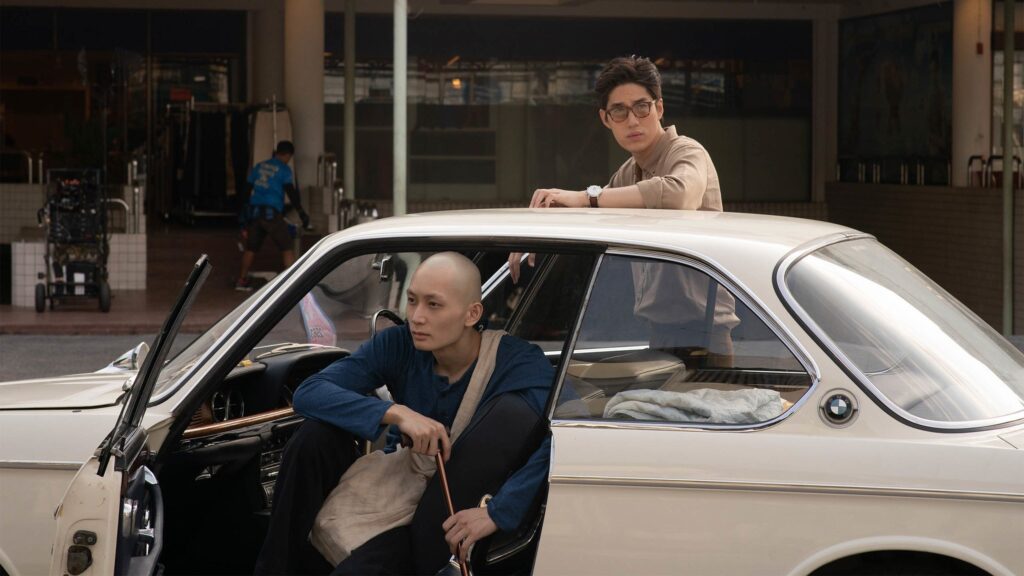 One for the Road
Directed by Baz Poonpiriya
Premiere: Thursday, January 28th
Boss lives a seemingly charmed life as a popular bartender in New York City, with an endless line of female customers after hours. One night, his estranged friend Aood calls from Bangkok with the news that he's dying and asks Boss to come home. As the two travel down memory lane throughout Thailand, returning items to Aood's exes, their pasts and reasons for their broken brotherhood are exposed. But Boss doesn't know the whole story, and when Aood has one last gift to return, it might destroy their relationship forever.
Director Baz Poonpiriya's elegant story about two estranged friends rekindling their bond in the wake of a terminal diagnosis promises to pack some serious emotional punch when it premieres as part of the festival's Day One lineup. The film arrives with an impressive pedigree: acclaimed director Wong Kar Wai served as producer.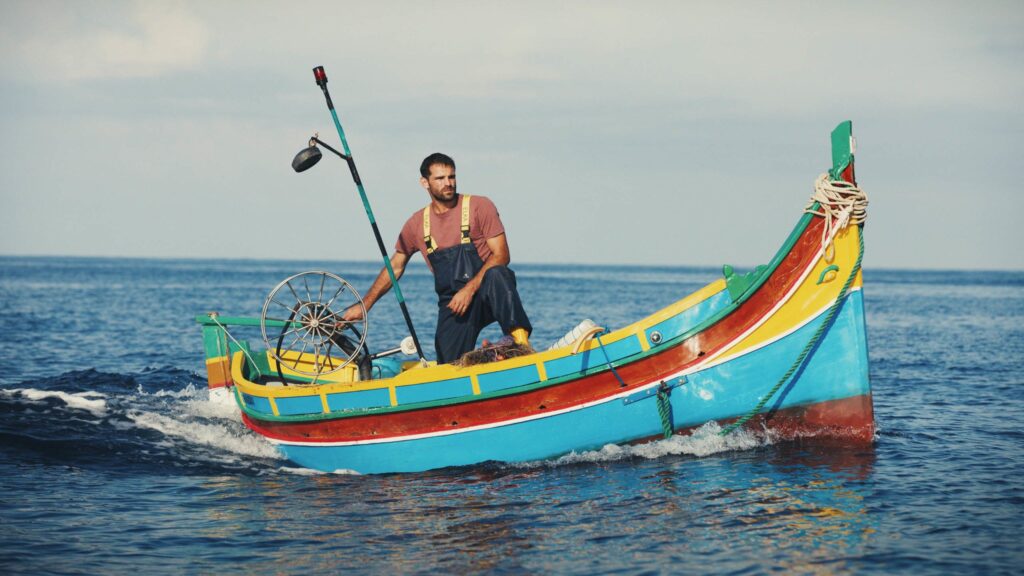 Luzzu
Directed by Alex Camilleri
Premiere: Friday, January 29th
Jesmark, a Maltese fisherman, contends with a newfound leak in his wooden luzzu boat. Barely getting by, he sees his livelihood—and a family tradition from generations before him—imperiled by diminishing harvests, a ruthless fishing industry, and a stagnating ecosystem. Desperate to provide for his wife and their newborn son, whose growth impediment requires treatment, Jesmark gradually slips into an illicit black-market fishing operation.
Alex Camilleri's feature debut is an intimate story exploring questions about family, fate, and sacrifice, casting real-life Maltese fishermen opposite professional actors for an experience that blurs the lines between fiction and reality.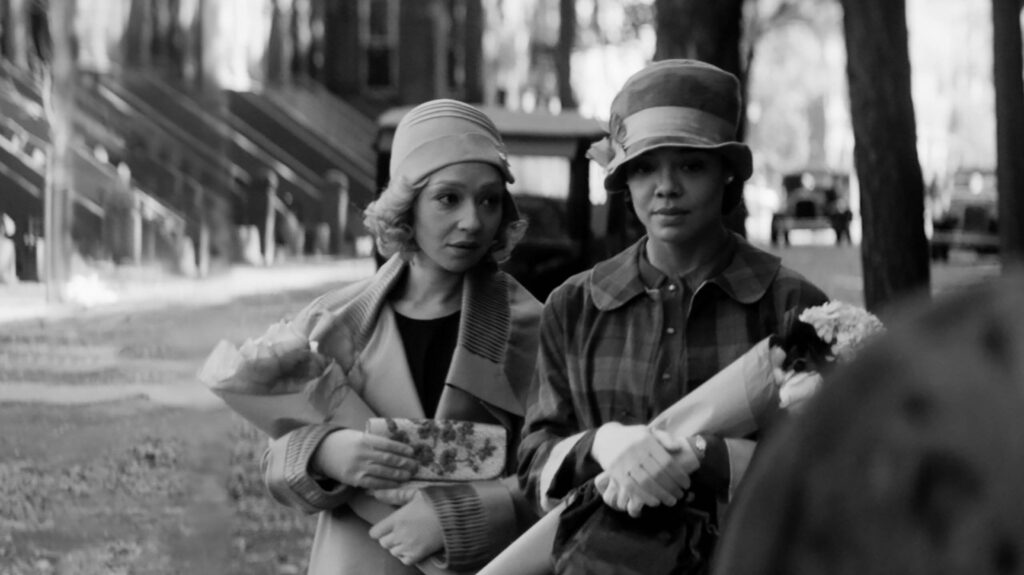 Passing
Directed by Rebecca Hall
Premiere: Saturday, January 30th
Irene Redfield (Tessa Thompson), a refined, upper-class 1920s woman, finds breezy refuge from a hot summer day in the grand tearoom of New York City's Drayton Hotel. Across the room, she spots a blond woman staring her down. Irene wants to steal away, but before she can, Clare Kendry (Ruth Negga) rushes over to stop her. It turns out the two were in high school together, and while both are African American women who can "pass" as white, they have chosen to live on opposite sides of the color line. Now, their renewed acquaintance threatens them both.
There's tremendous buzz around Rebecca Hall's first feature, adapted from the 1929 novel by Nella Larsen. Tickets for the premiere screening have already sold out, and Sundance director Tabitha Jackson told Indiewire: "The way that [Hall] has brought this story to life is remarkable. It has such a distinctive atmosphere… it's incredibly resonant as we contemplate our own identities."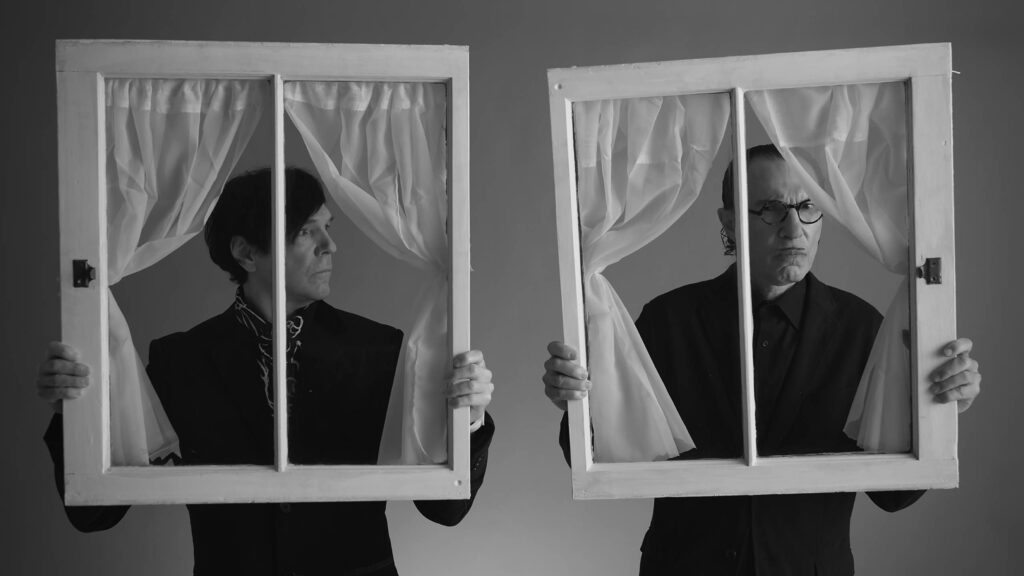 The Sparks Brothers
Directed by Edgar Wright
Premiere: Saturday, January 30th
Sparks is your favorite band's favorite band, and soon to be yours too. Whether or not you're aware of it, Sparks likely had a hand in something you're fond of. This is a band that has been in the background of almost every art form across the last 50 years. Growing up in the '60s, Los Angeles brothers Ron and Russell got by on a heavy diet of popcorn matinees and pop music until the spotlight of school talent shows illuminated their way on a musical journey that has so far spawned 25 studio albums.
Edgar Wright directing his first documentary? Say no more — you had me at hello.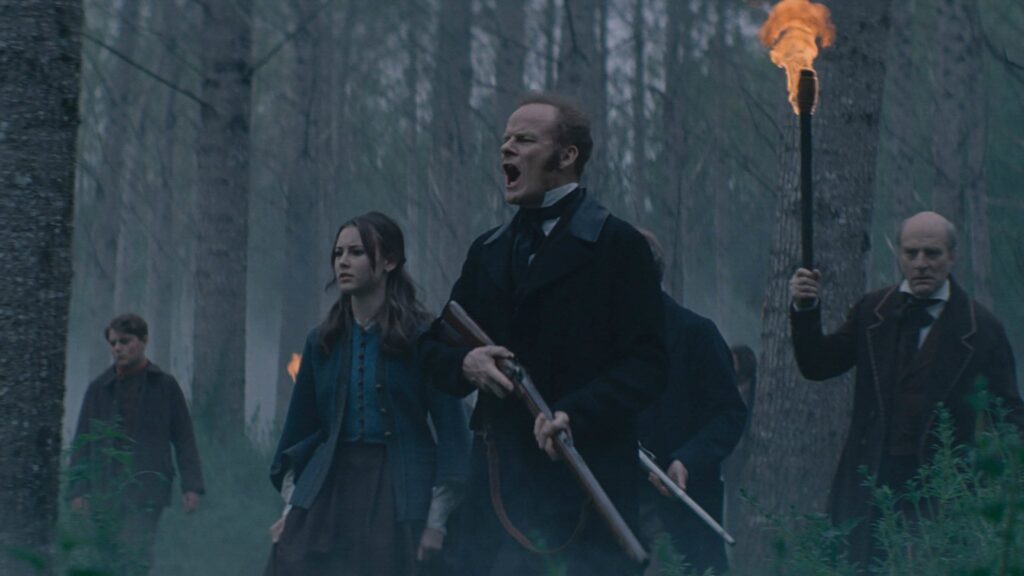 Eight for Silver
Directed by Sean Ellis
Premiere: Saturday, January 30th
In the late nineteenth century, brutal land baron Seamus Laurent (Alistair Petrie) slaughters a Roma clan, unleashing a curse on his family and village. In the days that follow, the townspeople are plagued by nightmares, Seamus's son Edward (Max Mackintosh) goes missing, and a boy is found murdered. The locals suspect a wild animal, but visiting pathologist John McBride (Boyd Holbrook) warns of a more sinister presence lurking in the woods.
Metro Manila director Sean Ellis returns to the Sundance Film Festival with a moody supernatural yarn full of gruesome imagery that promises a new spin on a familiar myth. Misty woods, candlelit interiors and a brooding Boyd Holbrook should make for an excellent combination.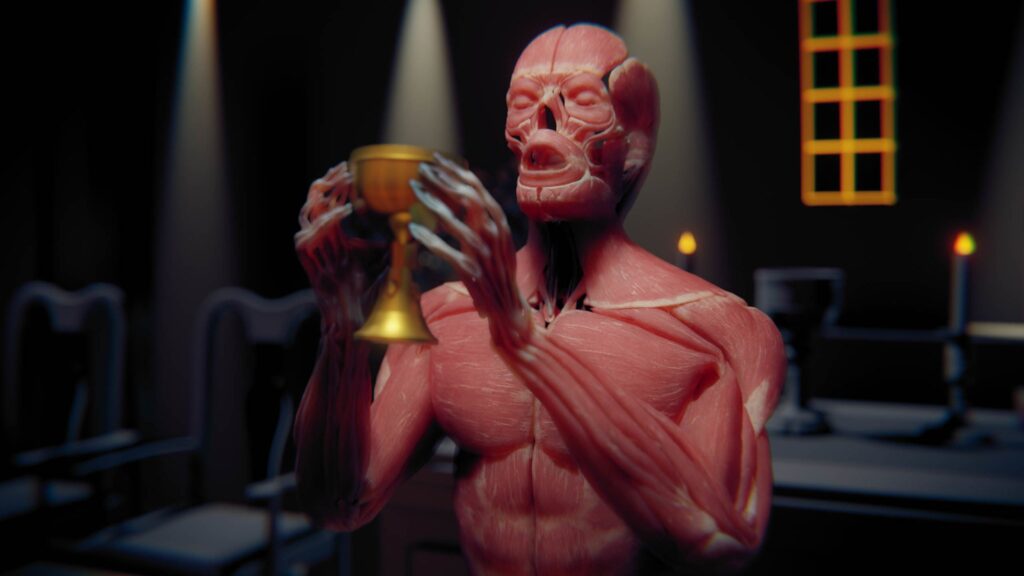 A Glitch in the Matrix
Directed by Rodney Ascher
Premiere: Saturday, January 30th
Simulation theory is as old as Plato's Republic and as current as Elon Musk's Twitter feed. A Glitch in the Matrix traces the idea's genesis over the years, from philosophical engagements by the ancient Greeks to modern explorations by Philip K. Dick, the Wachowskis, and leading scholars, game theorists, and enthusiasts.
Originally scheduled to premiere at last year's Tribeca Film Festival, the latest effort from Room 237 director Rodney Ascher finds a new home at Sundance. A blend of Skype interviews, digital animation and 90s cyber-thriller sensibilities make for an eerie recipe that should find this doc worming its way into your brain.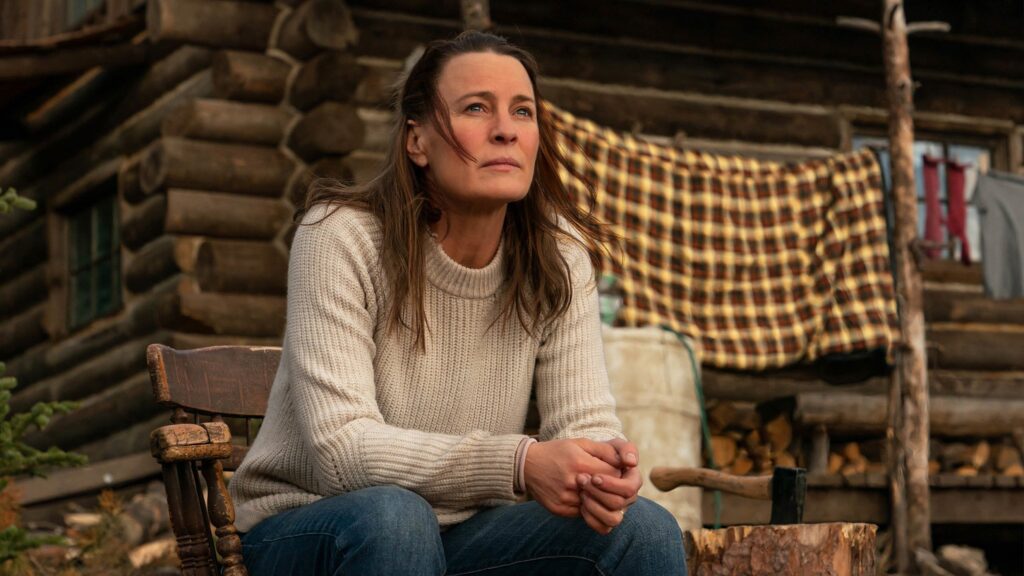 Land
Directed by Robin Wright
Premiere: Sunday, January 31st
When Edee's life is tragically altered, she loses the ability to connect with the world and people she once knew. She retreats to a forest in the Rocky Mountains with a few supplies and leaves her old life behind indefinitely. The beauty of her new surroundings is undeniable yet quickly humbling as she struggles to adjust and prepare for the winter ahead. When Edee is caught on the brink of death, a local hunter and his family miraculously save her, but she alone must find a way to live again.
After honing her directing skills on Netflix's House of Cards, Robin Wright makes the jump to the big screen with the tale of a woman who retreats to the unforgiving wilds of the Rocky Mountains. Wright's feature-length debut will enjoy its world premiere at Sundance, followed by a mid-February theatrical release by Focus Features.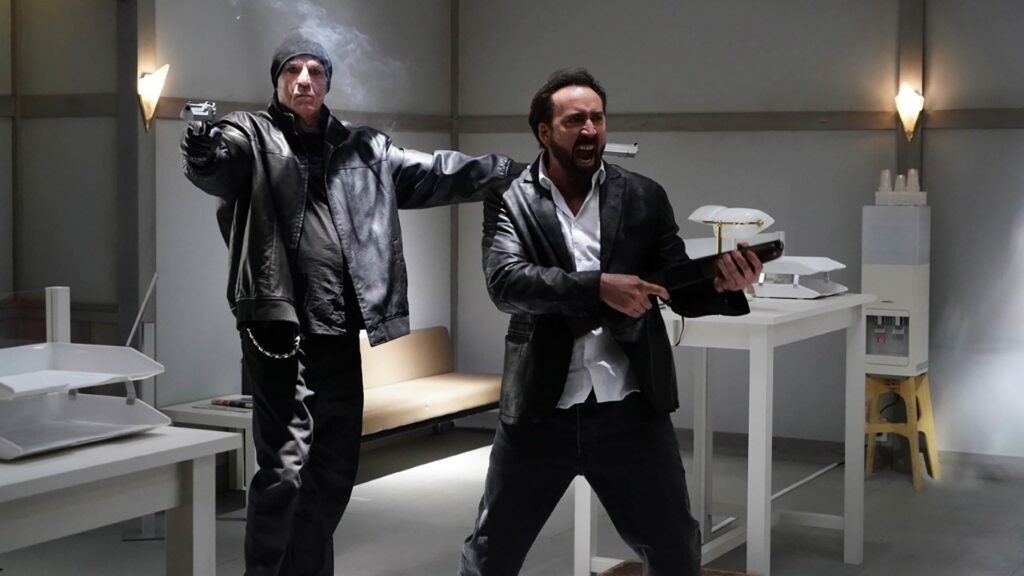 Prisoners of the Ghostland
Directed by Sion Sono
Premiere: Sunday, January 31st
In the treacherous frontier city of Samurai Town, a ruthless bank robber (Nicolas Cage) is sprung from jail by wealthy warlord The Governor (Bill Moseley), whose adopted granddaughter Bernice (Sofia Boutella) has gone missing. The Governor offers the prisoner his freedom in exchange for retrieving the runaway. Strapped into a leather suit that will self-destruct within five days, the bandit sets off on a journey to find the young woman—and his own path to redemption.
Making his English-language debut, Japanese cult director Sion Sono blends post-apocalyptic action with samurai influences and Western tropes for a film Nicolas Cage called "the wildest movie I've ever made." If Cage believes this one can top the insanity of 2018's Mandy, then count us in.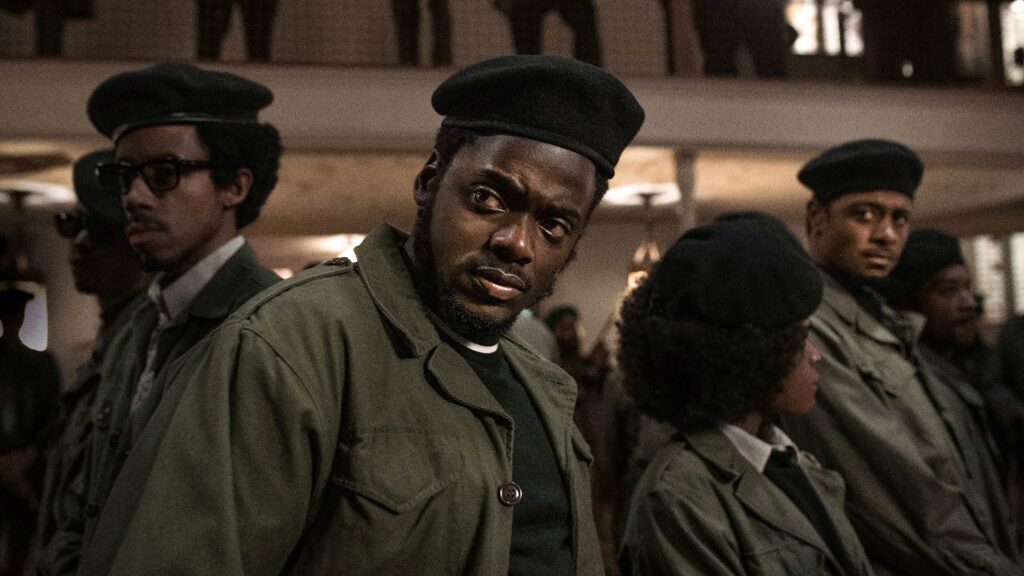 Judas and the Black Messiah
Directed by Shaka King
Premiere: Monday, February 1st
Fred Hampton's cathartic words "I am a revolutionary" became a rallying call in 1969. As chairman of the Illinois chapter of the Black Panther Party, Hampton demanded all power to the people and inspired a growing movement of solidarity, prompting the FBI to consider him a threat and to plant informant William O'Neal to infiltrate the party. Judas and the Black Messiah not only recounts Hampton's legacy and the FBI's conspiring but also gives equal footing to the man who became infamous for his betrayal—highlighting the systems of inequality and oppression that fed both of their roles.
Originally scheduled for release in August 2020, with many industry analysts predicting a subsequent award season campaign, Judas and the Black Messiah was postponed due to the ongoing COVID-19 pandemic. As part of the 2021 slate from Warner Bros., the film will receive a day-and-date release in theaters and on HBO Max — but not until after its Sundance premiere.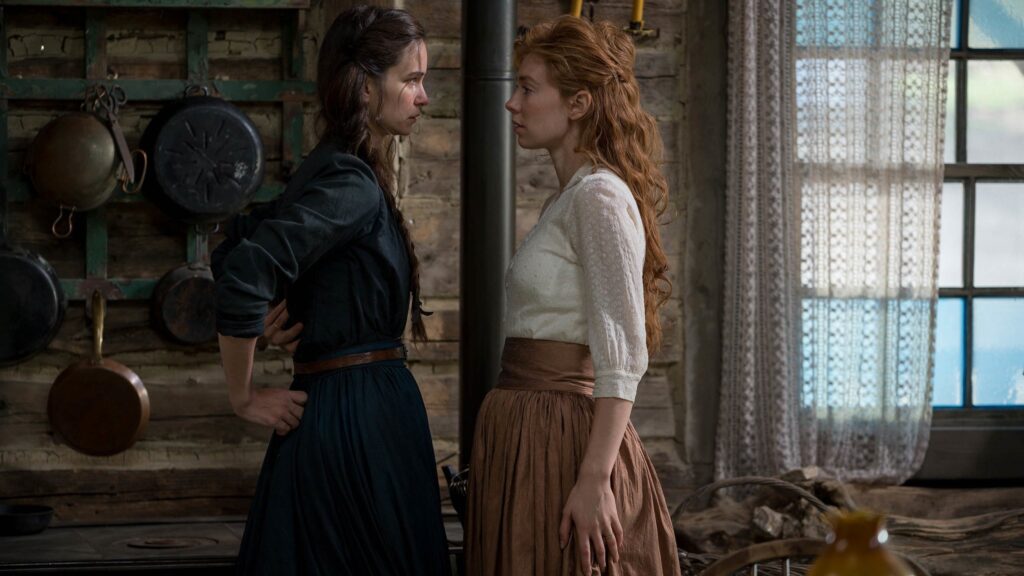 The World to Come
Directed by Mona Fastvold
Premiere: Tuesday, February 2nd
In eighteenth-century upstate New York, Abigail (Katherine Waterston) is increasingly defeated by grief and the drudgery of rural life. Her deference and propriety maintain a mundane equilibrium with her husband, Dyer (Casey Affleck), but her narrated diaries offer a picture into a richer internal life. When spring brings newcomers Tallie (Vanessa Kirby) and husband Finney (Christopher Abbott) to the otherwise empty landscape, the journal entries frantically anticipate—and then enthusiastically document—an affair with Tallie. As menial machinations are interrupted and patriarchal sovereignty is questioned, both marriages buckle. The wives' connection is threatened, but Abigail and Tallie's love for each other is steadfast, both onscreen and in handwritten pages.
Mona Fastvold's frontier romance premiered last year at the Venice International Film Festival, where it won the Queer Lion award for Best LBGT film. Viewers who enjoyed 2019's Portrait of a Lady on Fire should find plenty to love in this smoldering love story, which boasts a pair of acclaimed performances from Katherine Waterston and Vanessa Kirby.
---
The 2021 Sundance Film Festival takes place digitally via the Sundance streaming platform, and in person on Satellite Screens across the country, from January 28 – February 3, 2021. Ticket and passes are available at festival.sundance.org