Fan-favorite Alan Tudyk (Firefly, Doom Patrol) is the titular Resident Alien in SyFy's adaptation of the Dark Horse Comic about an extraterrestrial masquerading as a doctor in a small Colorado town. The darkly comedic series is the perfect vehicle for Tudyk's versatile talents in what is unexpectedly going to be one of the best new shows of 2021.
After a crash landing on Earth, an alien (Tudyk) awaiting rescue disguises himself as a small-town doctor living in a remote wintry cabin, only to be pulled into the lives of the townspeople when a murder mystery sees the town's actual doctor turn up dead. Resident Alien makes it clear early into the pilot episode that this adaptation is going more mature and more science-fiction than its source material, including a more fierce version of the alien lead character.
Tudyk's performance is at the core of the show, with his awkward line delivery alone elevating every piece of dialogue, despite already being cleverly written. Tudyk is a master at playing characters that feel uncomfortable in their own skin and the actor makes Harry Vanderspeigle (the alien) so much his own, it's hard to imagine Resident Alien would have worked with anyone else.
But work it does, and after viewing the first seven episodes of the first season, every time the show would seem to be settling into a predictable, commonplace redemption story, it reminds us that Harry is not a good person/alien — in fact, his mission is to kill all humans. A hilarious recurring B-plot sees Harry trying to murder the town mayor's boy Max (Judah Prehn) in some boundary-pushing dark ways that still come across silly enough to not be off-putting.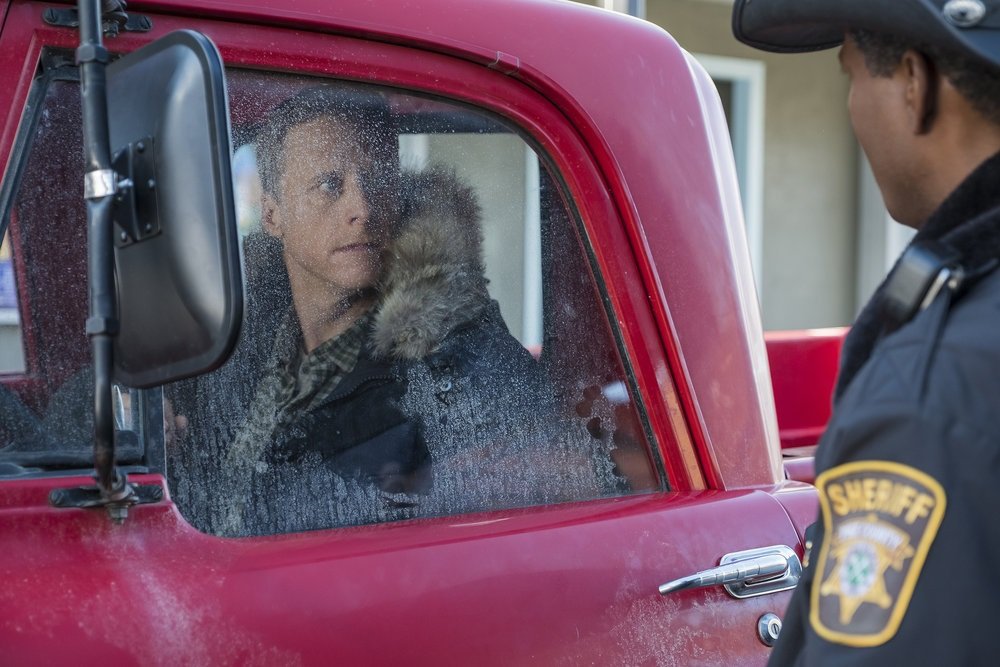 The series also finds great strength in a diverse supporting cast of characters that have refreshing layers despite what might seem like stock small-town residents. Native-American Asta's (Sara Tomko) growing friendship with Harry throughout the episodes is quite sweet and unexpected, providing a wonderful and refreshing look into her family and heritage that is illuminating to both Harry and the audience.
Cory Reynolds' ultra-machismo and deadpan delivery as Sheriff Thompson never fails to elicit a big laugh with his complete lack of a personal filter. Yet for a character used mostly for comic relief, his relationship with Deputy Baker (Elizabeth Bowen) becomes quite complicated as the season moves forward, revealing a depth to each beneath their stereotypical exteriors.
Resident Alien is part Dexter, part People of Earth, and hopefully gets the attention and praise the latter overlooked quirky alien show deserved. The tone of it all is rather unique and a tricky balance to pull off, but the series succeeds a good portion of the time while building an endearing cast of characters around this oddly lovable, dark comedy murder mystery.
Score: 4 out 5
Resident Alien premieres Wednesday, January 27 at 10pm ET on SYFY.