The 2021 Sundance Film Festival is in full swing, with the (mostly) digital presentation already generating plenty of buzz for a number of titles. We'll continue to provide full-length reviews for select features throughout the festival, while also offering brief impressions of other films we're lucky enough to experience.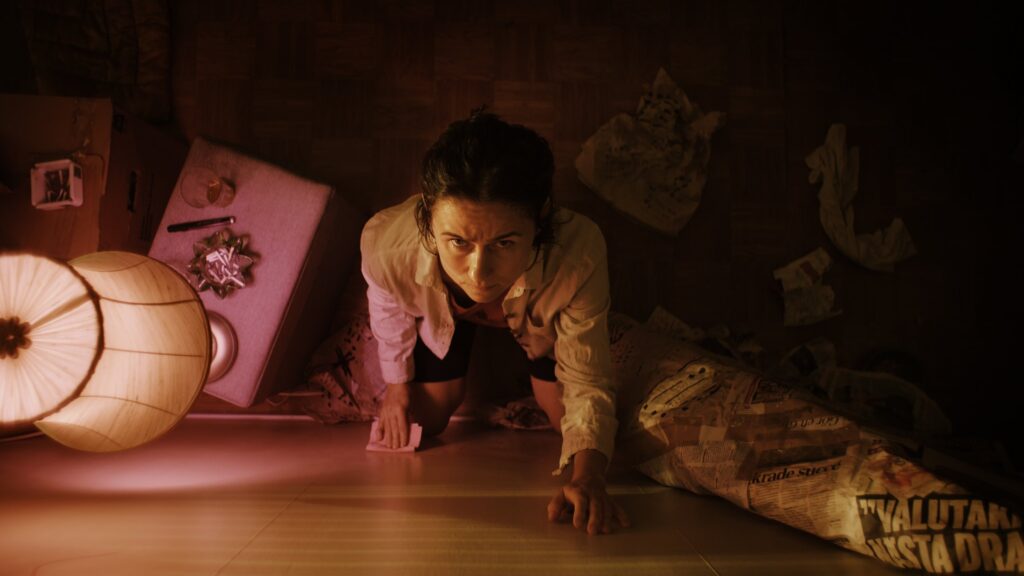 Knocking
Directed by Frida Kempff
Recently released from a mental hospital after a traumatic event, Molly (Cecilia Milocco) moves into a cramped apartment building and starts putting the pieces of her life back together. She buys fruit from the local market, picks up a few houseplants, and converses regularly with her doctor, who urges her to get back out into the world. But with the sweltering summer heat comes many a sleepless night, as Molly is tormented by memories of her former life, and the persistent knocking that seems to be coming from the apartment above.
When Molly inquires with her neighbors, they regard her with suspicion: they certainly haven't heard any knocking. "Could be someone doing renovations," suggests a curmudgeonly tenant, but Molly grows convinced of something far more sinister, especially when the rhythmic thumping is accompanied by the whimpering cries of a woman clearly in distress. Perhaps it's the young couple upstairs, who Molly noticed having a heated argument in the courtyard outside — an incident they both deny when the police arrive to investigate. More strange events begin to transpire, and Molly desperately tries to unravel the mystery before it threatens to rob her of her sanity.
Director Frida Kempff does a great job setting the mood and then ratcheting up the tension in this atmospheric thriller, and Milocco is sublime in the leading role. But at 78 minutes, the film feels a bit too slight, and it could've spent more time exploring the gaslighting Molly experiences at the hands of her fellow tenants. There's a bigger message here somewhere, about the overall dismissiveness with which mental illness patients are treated by society, but Knocking only scratches the surface when it would've been more interesting to keep digging.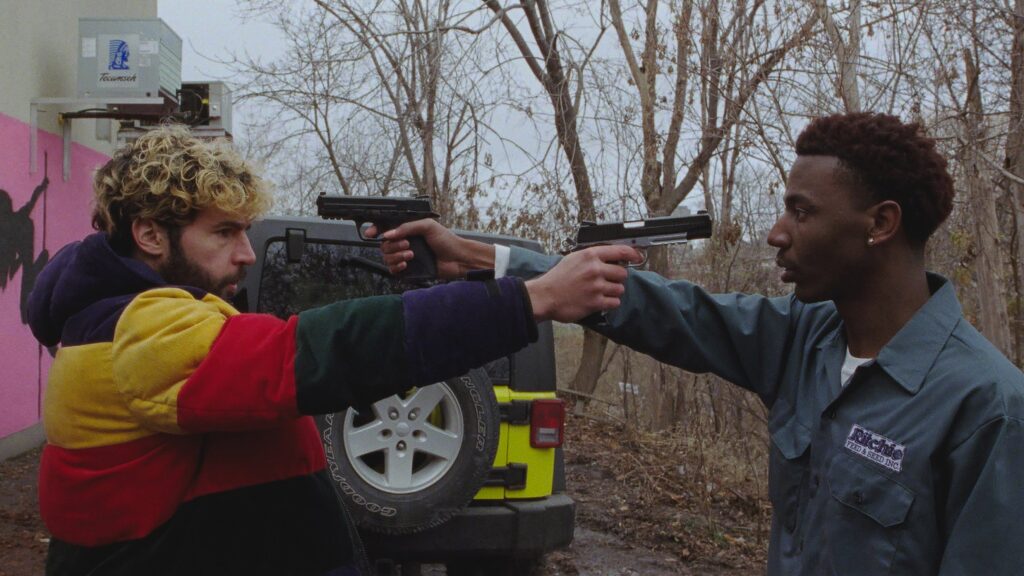 On the Count of Three
Directed by Jerrod Carmichael
"It's been a hell of a ride," says Val (Jerrod Carmichael) as he and best friend Kevin (Christopher Abbott) level their guns at each other's forehead. The two chronically depressed pals have entered into a suicide pact, and the time has come to make good on that promise. But before the fateful deed can occur, On the Count of Three flashes back a few hours earlier to show us how Val and Kevin arrived at this moment.
Halfway through the film, we're back where we started, but Kevin and Val still have some loose ends to tie up before pulling the plug. Their small-town odyssey finds them confronting the past — a deadbeat father (JB Smoove) who was physically abusive to Val, a psychiatrist (Henry Winkler) who wronged Kevin in his youth — and the future, as Val is hit with a startling revelation by girlfriend Natasha (Tiffany Haddish).
Mental illness is no laughing matter, and yet screenwriters Ari Katcher and Ryan Welch manage to find darkly comic moments amid the bleakness. Witness Kevin's affinity for rock music, a trait that continually grates on Val's nerves, especially when he blasts early 2000s radio hit "Last Resort," prompting Val to shut off the music in disgust. "I'm not listening to Papa fucking Roach on the day I'm gonna kill myself," he snarls. But On the Count of Three doesn't shy away from the darkness, either, and Carmichael manages to keep the warring tones balanced without allowing one to overpower the other. It's a strong debut, and one of the festival's better offerings this year.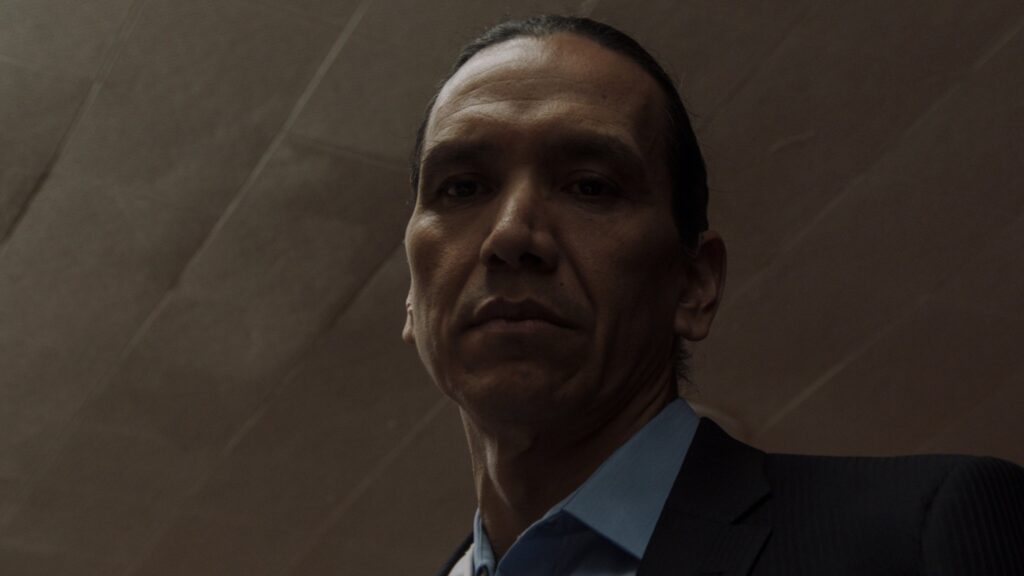 Wild Indian
Directed by Lyle Mitchell Corbine Jr.
When Makwa (Phoenix Wilson), a young Anishinaabe boy from an abusive home, murders another local boy in the woods, he enlists the help of his best friend and cousin, Ted-O (Julian Gopal), to help conceal the deed. Decades later, Makwa has become Michael Peterson (Michael Greyeyes), a rising star at a California-based marketing firm with a beautiful wife (Kate Bosworth), an infant son, and a major promotion on the horizon. It would seem, on the surface, that life is perfect, but director Lyle Mitchell Corbine Jr. wastes little time showing us the cracks in Michael's facade.
The damage from his childhood — physical, mental, and emotional — still lurks beneath the surface. Michael is coldly detached from his son, seems disgusted when his wife suggests that she take a leave of absence from work to spend more time at home, and when she reveals she's pregnant with another child, Michael reacts not with joy, but barely contained fury. He later slips out of the house to visit a strip club and pays a dancer to let him choke her, and as he grits his teeth and tightens his grip around her throat, it seems that he might kill her.
Meanwhile, Ted-O (Chaske Spencer) is fresh out of prison after serving ten years for selling heroin. Face and neck covered with tattoos, he finds a job washing dishes at a local spot and moves in with his sister (Lisa Gromarty) and her five-year-old boy. Unlike Michael, there's nothing disingenuous about Ted-O's affection toward his family, nor his desire to make peace with his past. Wracked with guilt over the crimes of his youth, Ted-O seeks redemption, but his appearance on Michael's doorstep threatens to destroy the carefully cultivated image that his old friend has built for himself.
Greyeyes turns in one of the most chilling portrayals of sociopathy I've ever seen, and Spencer's soulful, tragic performance weighs heavily. Exploring themes of self-loathing and resentment — at one point, Michael claims he's "descended from cowards" because "everyone worthwhile died fighting" — forgiveness and redemption, and how difficult it can be to break the cycle of violence, Wild Indian is a stellar debut feature for Corbine.
Find more of our 2021 Sundance Film Festival coverage at this link.