We're in the home stretch of the 2022 Sundance Film Festival, and although we were fortunate enough to screen 19 films over the course of five days, there were still a few that managed to slip through the cracks (as with any year). Of course, many of the titles we missed have been picked up for distribution, so hopefully we won't be waiting too long for some of those films to become available to the masses.
For now, check out some thoughts on a pair of documentaries, both set primarily in foreign countries, as well as two selections that explore racism: one through the eyes of an enslaved woman, the other from the perspective of a college professor.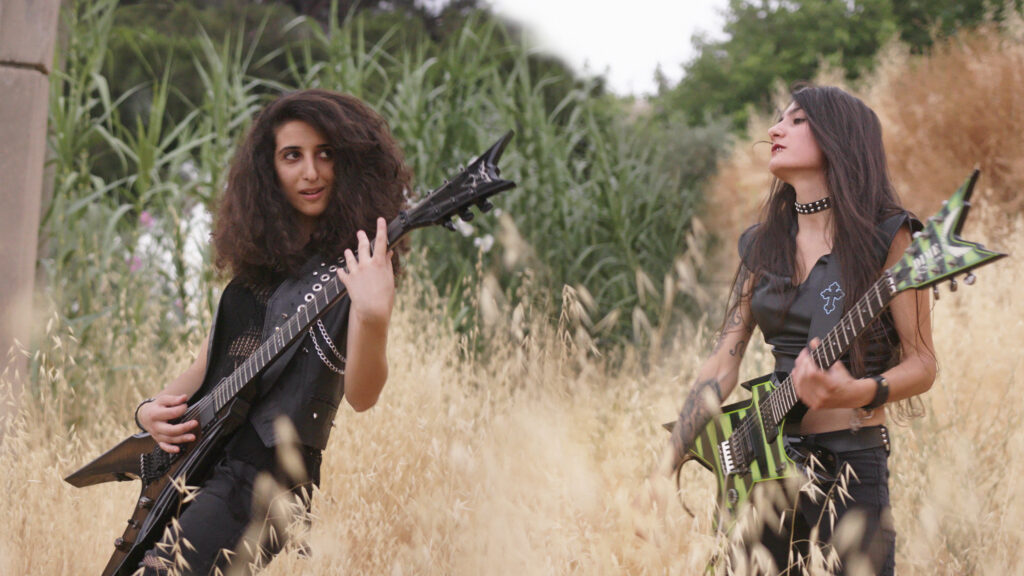 Sirens
Directed by Rita Baghdadi
Documentarian Rita Baghdadi follows Slaves to Sirens — Lebanon's first all-female metal band — as they grapple with inner turmoil and the pressures of an ever-shifting political landscape in their home country. Sirens is primarily centered on the band's guitarists and founding members: Lilas, a 25-year-old music teacher whose traditionalist mother is pushing her to settle down and start a family, even while Lilas pursues a clandestine romance with another young woman; and Shery, a gifted songwriter whose complicated history with Lilas leaves her feeling like something of an outcast within the band, particularly when Lilas aggressively criticizes her ideas, or dismisses them outright.
Baghdadi's camera follows the band from club gigs to rehearsal sessions to their first big opportunity, an invitation to perform at the UK's Glastonbury Festival. But conflict never seems very far, and the more Slaves to Sirens seems poised to break out, the more they find themselves mired in conflict. Through it all, the capital city of Beirut and its turbulent political climate provide a fascinating backdrop, as Baghdadi captures footage of protests, civil unrest, and the chaotic fallout of the 2020 explosion in the Port of Beirut. The scant 78-minute running time might leave viewers feeling as though Sirens is just scratching the surface, but the film remains compelling and engrossing throughout.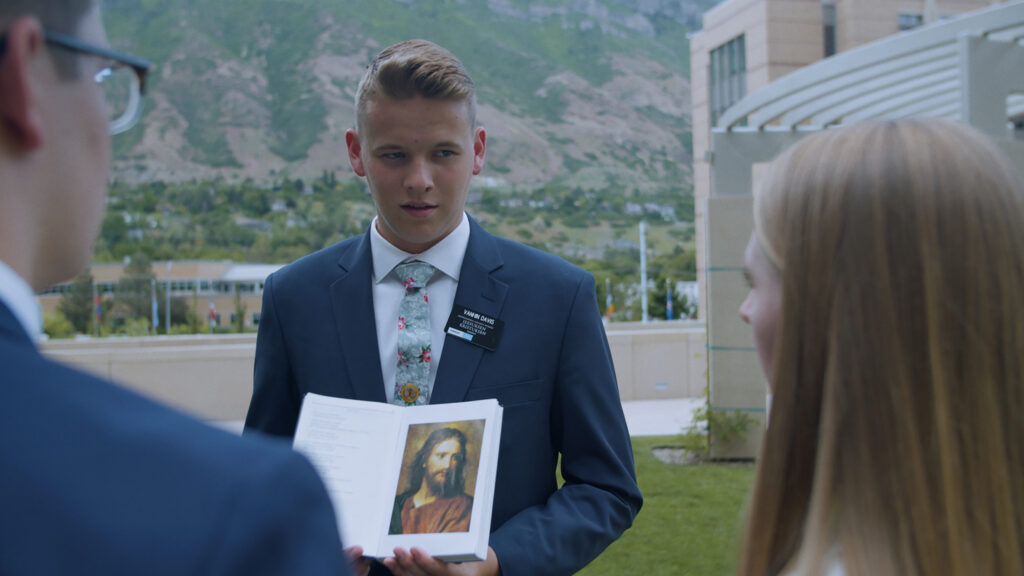 The Mission
Directed by Tania Anderson
For the first time, the Church of Jesus Christ of Latter-Day Saints allowed a non-LDS film crew access to some of its missionaries as they embark on a journey to spread the gospel to all corners of the world. The result is Tania Anderson's The Mission, which follows four young men and women — Elder Pauole, Elder Davis, Sister Field and Sister Bills — as they're dispatched to Finland, a country where more than 60% of it inhabitants idetify as atheists.
The framework is compelling enough, but Anderson's documentary seems more intent on exploring the inherent loneliness of being in a foreign country without friends or family — excluding one's church-assigned companion, of course — than grappling with anything deeper or more meaningful. The more controversial aspects of the LDS teachings are never discussed, and although at least one subject is clearly struggling with his faith (not to mention anxiety and depression), The Mission avoids any real introspection and never seeks to address these topics with any of its other subjects. Anderson's film offers a curious peek behind the curtain, but anyone hoping for more than just a fleeting glimpse will likely be disappointed.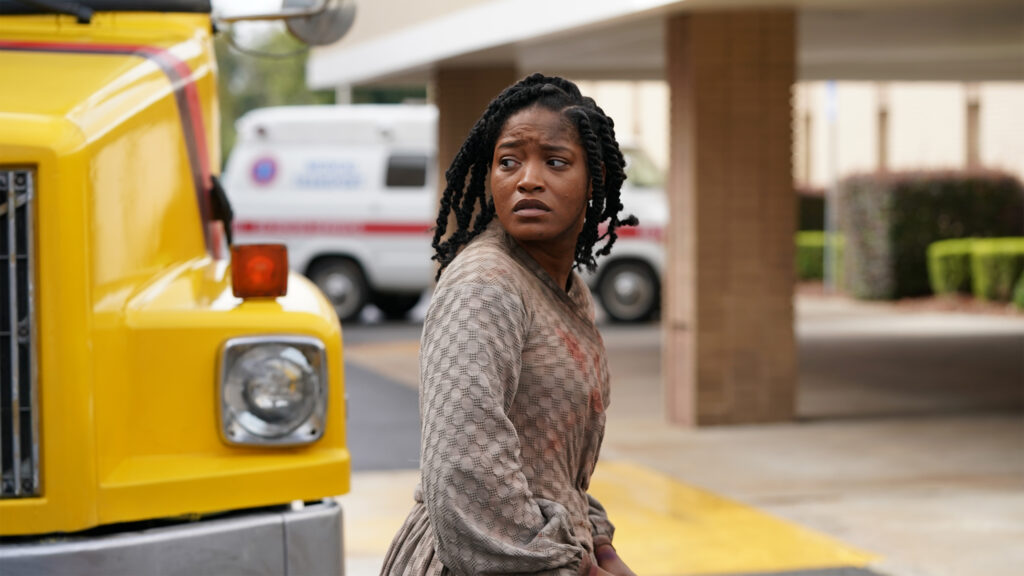 Alice
Directed by Krystin Ver Linden
Falling somewhere between M. Night Shyamalan's The Village and last year's schlocky horror offering Antebellum, the first half of Krystin Ver Linden's debut feature takes place on a sprawling Georgia plantation, where the titular Alice (Keke Palmer) works in servitude to cruel owner Paul Bennett (Jonny Lee Miller). As the personal attendant of Bennett's ailing mother, Alice is treated slightly better than some of the other "domestics" that work the fields, but to call her existence hellish would still be an understatement. When Alice flees the plantation, she's bewildered to break through the woods and stumble onto a busy highway, where she's picked up by a truck driver named Frank (Common).
As it turns out, the year is actually 1973, and Alice has much to learn about the abolition of slavery, the civil rights movement and other events that have transpired over the past century. It's here where Ver Linden's film takes a hard left turn into revenge fantasy territory, with Alice — fresh from a viewing of Blaxploitation megahit Coffy — styling herself after Pam Grier to track down Bennett's unrepentant ex-wife (Alicia Witt) before launching an assault on the plantation. It's a tonal mess, and despite Palmer's committed performance, it all leads to a wholly unsatisfying conclusion.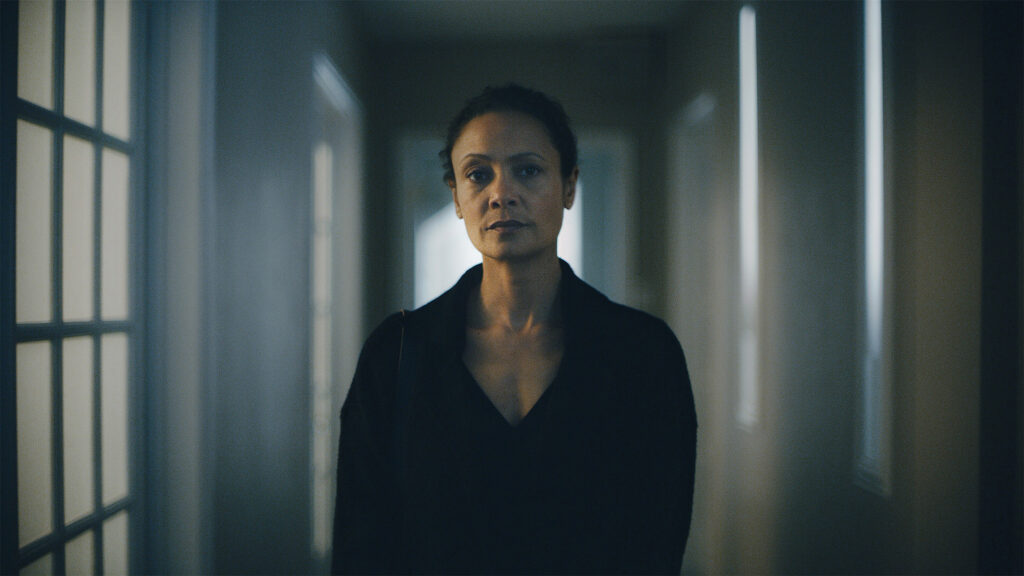 God's Country
Directed by Julian Higgins
Thandiwe Newton gives a powerful performance as a college professor feuding with a pair of local hunters in Julian Higgins' feature-length adaptation of his own acclaimed short, itself based on a story by James Lee Burke. When Sandra Guidry (Newton) returns home from a funeral to find an unfamiliar red pickup truck parked in her driveway, she leaves a polite note on the windshield, advising the owner they're on private property. The next day, the truck is back and its inhabitants (Joris Jarsky and Jefferson White) feign ignorance when confronted, so Sandra spells it out for them plainly: stay off her land.
A third infraction prompts Sandra to involve the law, and although the acting sheriff (Jeremy Bobb) advises her not to escalate further, she won't be deterred. Newton is positively aces here, both in the scenes involving her adversaries and when glimpsed in the midst of the film's other conflict, where she pushes for more diversity among her all-white peers at the university, while her department chair and next-door neighbor (Kai Lennox) bristles at the notion. Higgins does an excellent job of making Sandra appear isolated on all fronts, and the ways in which she begins to lash out professionally set in motion a series of events with tragic and horrific consequences. God's Country is a haunting and remarkably grim affair, and among the very best of this year's Sundance selections.
---
Find more of our 2022 Sundance Film Festival coverage at this link.