Jamojaya
Directed by Justin Chon
Justin Chon returns to Sundance with this story of Indonesian rapper James (Brian Imanuel), a rising star who inks a deal with a major US label and travels to Hawaii to record his debut album. Up to this point, James has allowed his father Joyo (Yayu A.W. Unru) to manage his career, but with the next phase of his path to stardom looming on the horizon, James elects to end his professional relationship with Joyo, blindsiding his old man by revealing the news during a live interview on Indonesian television. The callousness is heartbreaking, but so great is Joyo's love for his son that he barely bats an eye. Instead, he shows up at the posh Hawaiian villa where James is staying — on the label's dime, of course — and sets about trying to reestablish their bond.
But Joyo's ignorance of the music industry only creates more issues for James, as he looks on in horror while his father runs afoul of everyone from James' new manager (Kate Lyn Sheil) to the owner of the label himself, Michael (Henry Ian Cusick). These frustrations are only exacerbated by the harsh lessons James is forced to learn about what happens when an artist becomes a commodity; his longtime producer is summarily fired, and a music video director (Anthony Kiedis of Red Hot Chili Peppers fame) dismisses all of the young rapper's ideas in favor of his own vision. When James tries to push back against the churning wheels of the corporate machine, Michael is aghast at the audacity, and then angry: "Do you think I give a shit about you?" he demands.
We've seen this song and dance (no pun intended) play out in any number of films about the music industry, but the added layer of familial strife flavors these moments with new depth. Imanuel, a real-life rapper who performs under the name "Rich Brian," impresses in his film debut, holding his own against seasoned screen vets and nailing the emotional beats in each of his scenes with Unru. And while Jamojaya is ostensibly about James, it's Unru's poignant performance as the loyal-to-a-fault parent, so eager to hold his son close that he can't see the harm he's inflicting on their relationship, that truly tugs at the heartstrings.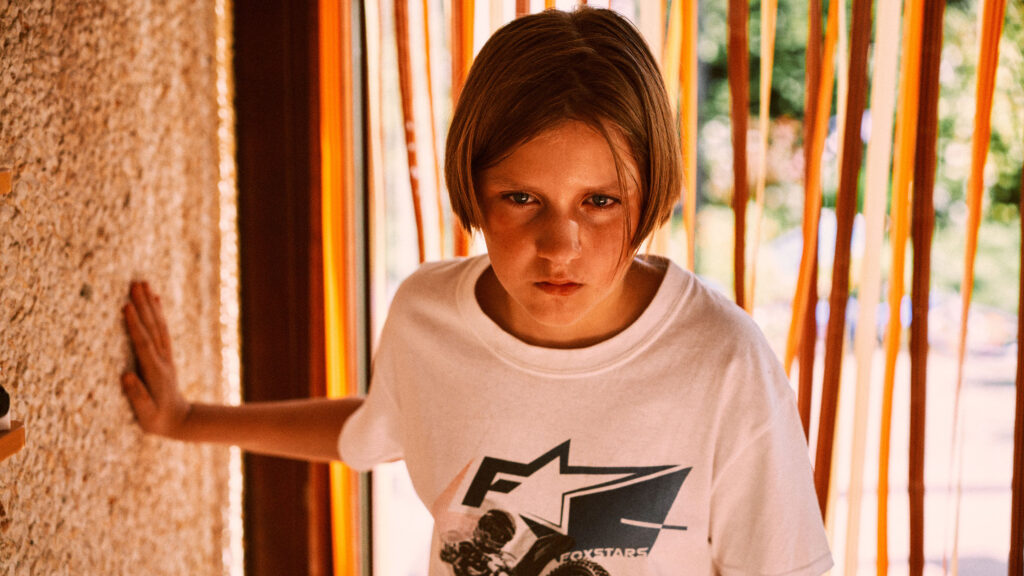 When it Melts
Directed by Valerie Baetens
This soul-shattering debut feature from Veerle Baetens centers on Eva (Charlotte De Bruyne), a quiet young woman with a seemingly fraught relationship with her family; over a tense dinner with her sister, we learn Eva hasn't spoken to their parents in years. An unexpected invitation to return to the hometown of her youth for a remembrance ceremony sparks a series of flashbacks; at first, the warm color palette and sun-dappled cinematography hint at fond childhood memories, but as the younger Eva (Rosa Marchant) navigates her mother's alcoholism, her father's abusiveness and the widening chasm between her and the two boys, Tim and Laurens, from whom she's always been inseparable — most of the townsfolk know them as "The Three Musketeers" — we see a tragic loneliness and a yearning for human connection.
It's that yearning that leads Eva to begrudgingly participate in a "game" devised by Tim, wherein they lure local girls to the group's favorite hangout spot and pose them a riddle; for each incorrect guess, the girls are required to remove an article of clothing. Eva's disgust is overridden by her desire not to be ostracized by the boys, so not only does she bear witness to their sexually charged manipulations, she tries to ingratiate herself with Tim and Laurens by coming up with an unsolvable riddle to ensure they "win." When Eva befriends the newly arrived Elisa (Charlotte Van Der Eecken), she unwittingly sets in motion a series of events so horrifying and heinous they can scarcely be believed.
When it Melts may have screened with a trigger warning, but it's hard to imagine any amount of preparation that would be sufficient enough to withstand the film's depiction of those events; tears of sorrow and fury can be expected in equal measure. Perhaps even more rage-inducing is the aftermath, as characters that once seemed like allies show themselves more interested in self preservation than rendering aid, some even refusing to acknowledge the clear evidence of trauma staring them directly in the face. Anchored by a truly incredible performance from Marchant, it's a film whose power is undeniable, and probably the most emotionally affecting Sundance offering I've seen this year. That said, I could never in good conscience recommend that anyone see it; unlike many of the characters in the film itself, I would be unable to bear the guilt of inflicting that sort of pain on another human being.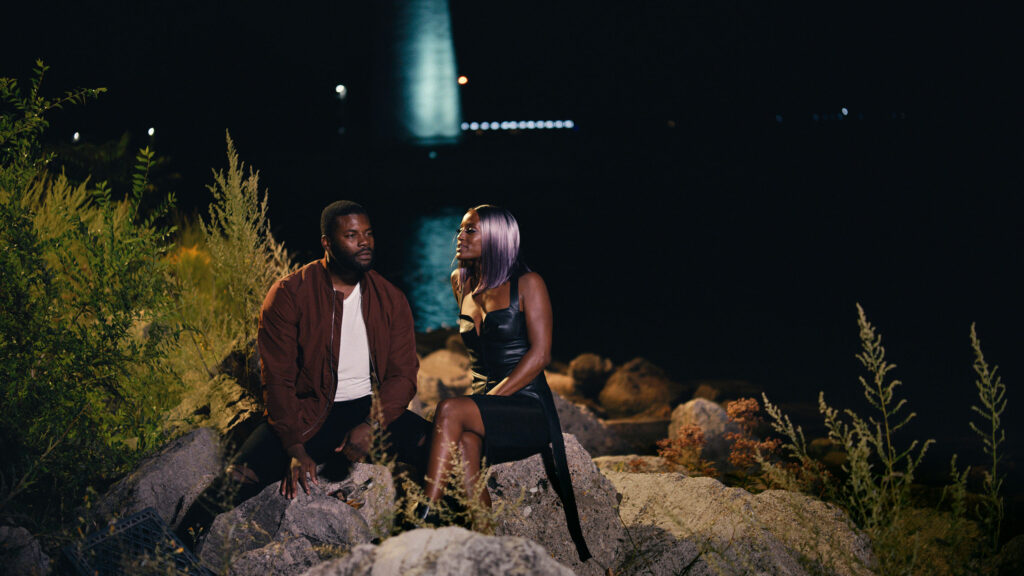 To Live and Die and Live
Directed by Qasim Basir
This latest offering from writer-director Qasim Basir centers on Mohammad (Amin Joseph), a Los Angeles-based filmmaker called back home to Detroit after his stepfather passes away. Rather than rush home to his family, Mo makes a beeline from the airport to the local club scene, drowning his sorrows in booze and cocaine and trying to attract the attention of a woman with purple hair in a white dress, who introduces herself as "Asia, like the continent." The evening ends on a sour note, and Mo arrives for the next day's funeral service with bloodshot eyes and traces of coke at the edges of his nostrils; probably not the sort of send-off his stepfather, a revered figured in the local community, would have expected.
The rest of the family is grateful when Mo offers to handle the remaining funeral costs, and when his father's business partner (Omari Hardwick) asks for help collecting on a few remaining accounts, Mo agrees to shoulder that burden as well. But the responsibility extracts a heavy toll, especially considering what other secrets Mo has been hiding, and the carefully constructed illusion of his life threatens to crumble under the weight of these new commitments. Mo attempts to fight off his demons the only way he knows how, seeking solace in more booze, more coke, and more Asia (Skye P. Marshall), but as the hours tick by it feels like an increasingly hopeless battle.
Despite strong performances from Joseph and Marshall and an overall eye-catching aesthetic, To Live and Die and Live feels less like a completed work and more like a collage of ideas. Key concepts like the nature of Mo's relationship with his stepfather and the realities of working in the film industry — both of which are clearly factors in Mo's mental health decline — are left frustratingly vague, rather than explored and developed. This leads to a feeling of disconnection from the narrative and its characters, both awash in an ocean of bleakness.
---
Find more of our Sundance 2023 coverage at this link.