PORTLAND — The triumphant return of My Chemical Romance has been a long time coming. After playing a one-off reunion show in Los Angeles at the end of 2019, the long-dormant rockers announced a full-fledged tour for the following year. Unfortunately, that trek was sidelined by the global COVID-19 pandemic, and plans to reschedule for the following year were also derailed due to public health concerns and bumped to 2022.
But those delays came with something of a silver lining: the band increased the scope of their touring plans, adding new dates and cities, including a stop at Portland's Moda Center on Sunday night. And despite not actively touring since 2012, the band showed no sign of fatigue, ripping through a performance that ran close to two hours and spanned their entire discography. Emo anthems "I'm Not Okay (I Promise)" and "The Black Parade" became massive sing-along affairs, with rabid fans — some fighting back tears — belting out the lyrics at the top of their lungs and sometimes nearly drowning out frontman Gerard Way, who seemed delighted by the crowd's enthusiasm.
My Chemical Romance will be on the road for the remainder of October, closing out the tour proper with five massive shows at the The Forum in Los Angeles, and then capping off their reunion with appearances at the When We Were Young festival in Las Vegas. As for future plans, the band is keeping mum — but with a new single on the charts and a cryptic neon sign popping up during the tour encore that has already been the subject of numerous fan theories, we don't think we've seen the last of MCR yet.
Check out photos from My Chemical Romance's appearance at Moda Center below.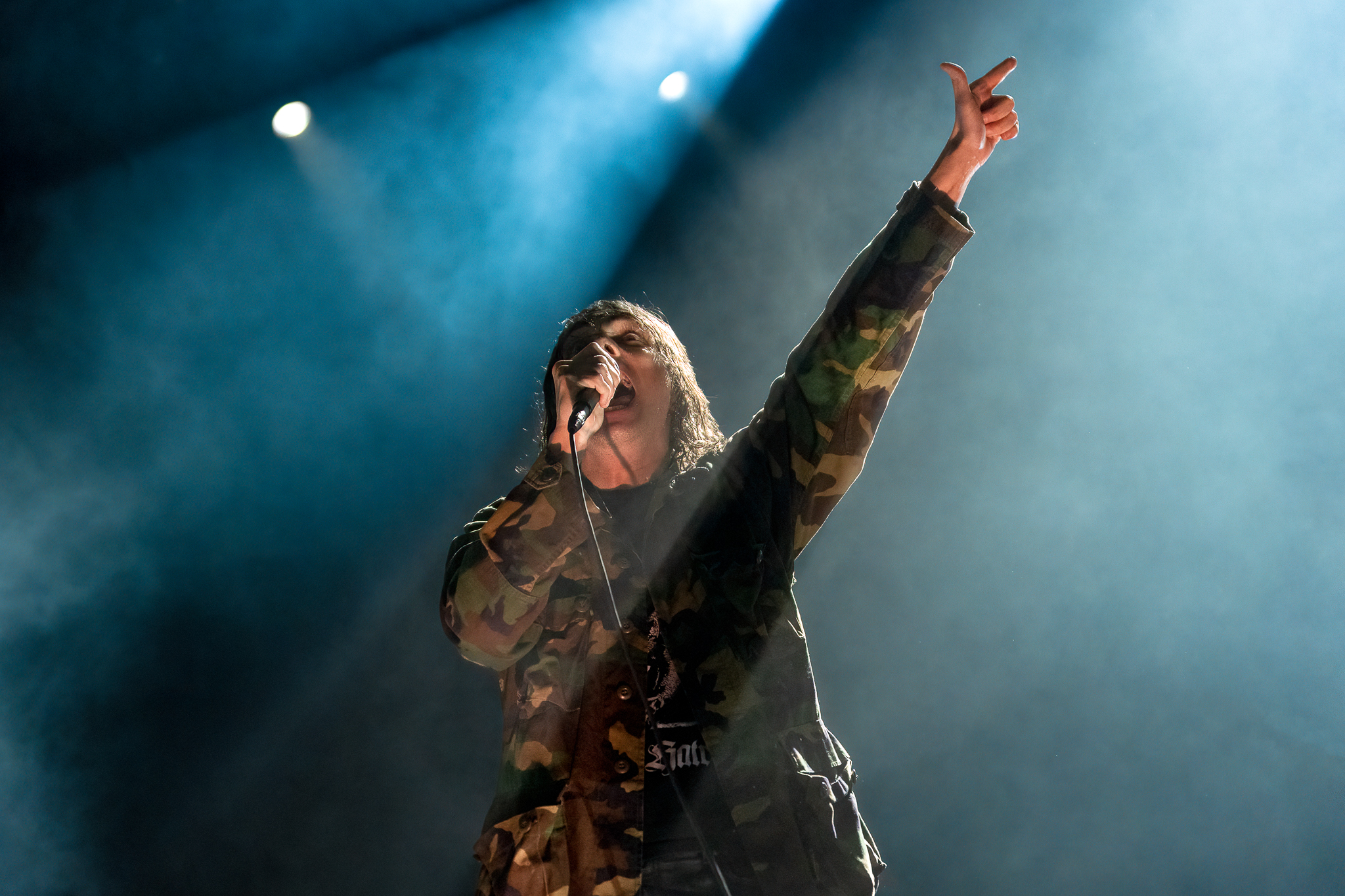 Photo Credit: Brent Hankins
Setlist
The Foundations of Decay
Na Na Na (Na Na Na Na Na Na Na Na Na)
Give 'Em Hell, Kid
This Is the Best Day Ever
Summertime
It's Not a Fashion Statement, It's a Fucking Deathwish
Thank You for the Venom
Boy Division
Hang 'Em High
Welcome to the Black Parade
Teenagers
Mama
The World Is Ugly
I'm Not Okay (I Promise)
Famous Last Words
Sleep
Helena
Desert Song
Remaining My Chemical Romance Tour Dates
Oct. 5 – Oakland, Calif. @ Oakland Arena
Oct. 7 – Las Vegas, Nev. @ T-Mobile Arena
Oct. 8 – Sacramento, Calif. @ Aftershock
Oct. 11 – Los Angeles, Calif. @ Forum
Oct. 12 – Los Angeles, Calif. @ Forum
Oct. 14 – Los Angeles, Calif. @ Forum
Oct. 15 – Los Angeles, Calif. @ Forum
Oct. 17 – Los Angeles, Calif. @ Forum
Oct. 22 – Las Vegas, Nev. @ When We Were Young Festival
Oct. 23 – Las Vegas, Nev. @ When We Were Young Festival
Oct. 29 – Las Vegas, Nev. @ When We Were Young Festival