After a last-minute cancellation in 2020 and an all-digital offering last year, the SXSW Film Festival is returning to in-person programming for the 2022 event, with a program that includes 99 feature films and 76 world premieres. But if you're unable (or unwilling) to make the trek to Austin, Texas, fear not: many of the films in this year's lineup will also be available to screen digitally.
Regrettably, the high-profile selections in the Headliners category will only be screened on the ground in Austin, but the majority of the films in other categories will be accessible for a 48-hour period, beginning on the morning after their in-person premiere. The massive lineup may feel intimidating, but we've highlighted nine films that should definitely be worth a look — check them out on the list below.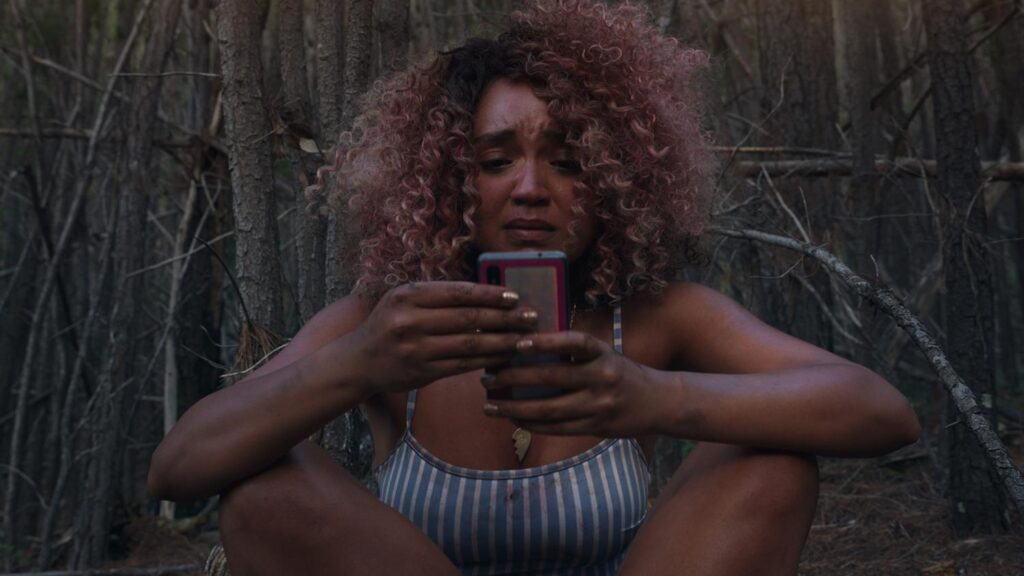 Sissy
Directed by Hannah Barlow
Available Online: March 12-14
Cecilia and Emma were tween-age BFFs who were going to grow old together and never let anything come between them, until Alex arrived on the scene. Twelve years later, Cecilia is a successful social media influencer living the dream of an independent, modern millennial woman… until she runs into Emma for the first time in over a decade. Emma invites Cecilia away on her bachelorette weekend at a remote cabin in the mountains, where Alex proceeds to make Cecilia's weekend a living hell. #triggered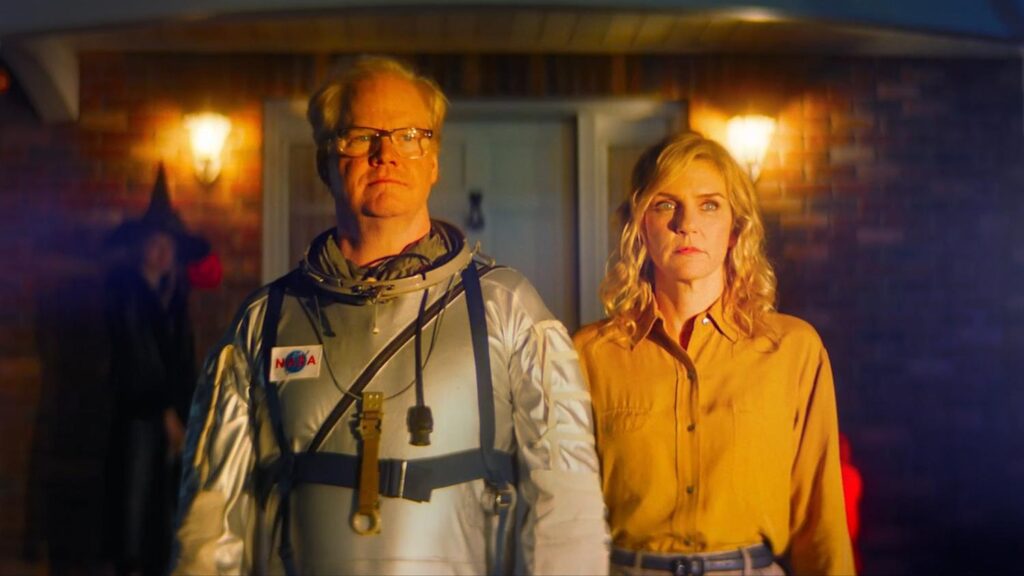 Linoleum
Directed by Colin West
Available Online: March 13-15
When a satellite falls from orbit and crashes into the suburban home of a dysfunctional family in Ohio, the father seizes the opportunity to fulfill his dream of becoming an astronaut by re-building it into his own rocket ship. While his wife and daughter believe he's experiencing a midlife crisis, surreal events begin to unfold around him, forcing him to reconsider how interconnected their lives truly are…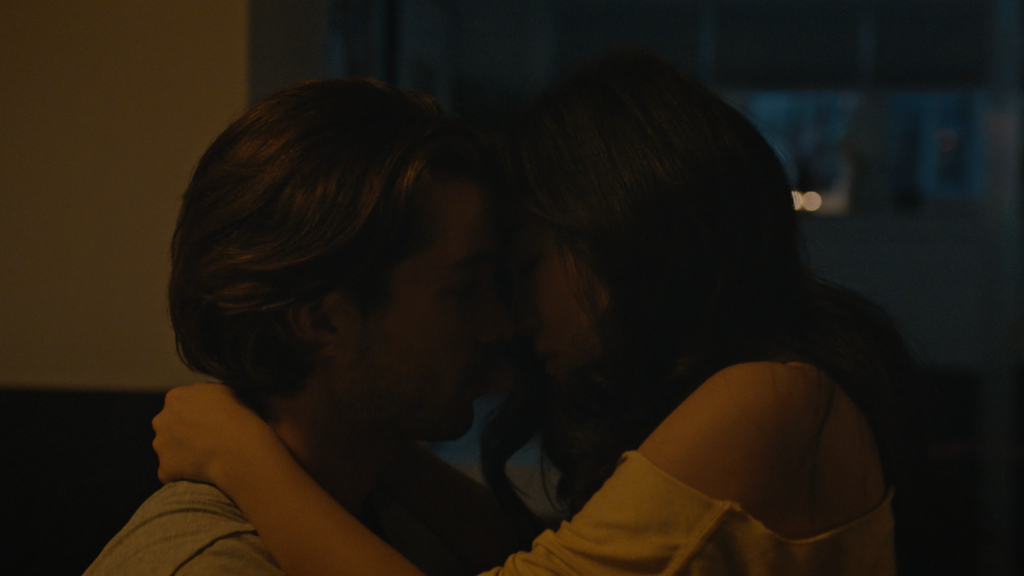 Stay the Night
Directed by Renuka Jeyapalan
Available Online: March 13-15
At a time when dating apps and casual hook-ups are the "new romance standard," reserved and very single Grace feels like an outcast. But when she meets Carter Stone, a professional athlete on the outs, who has his own decision to make, she wonders if maybe Carter is the perfect solution to her problem. After their first attempt at a one-night stand goes awry, they end up spending the evening walking and talking through the streets of Toronto, leading them to a connection neither of them expected.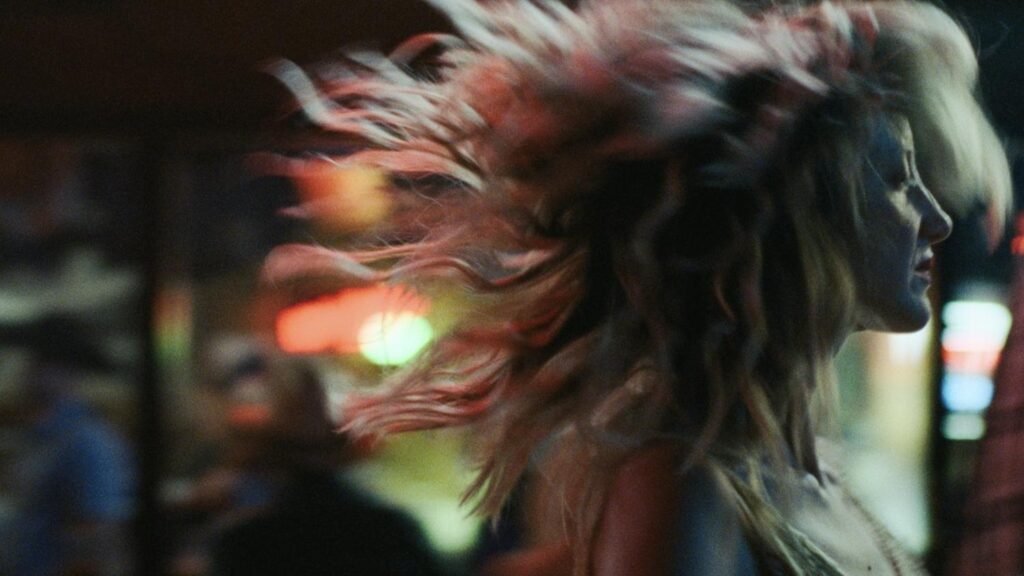 To Leslie
Directed by Michael Morris
Available Online: March 13-15
Leslie is a West Texas single mother struggling to provide for her son when she wins the lottery and a chance at a good life. But a few short years later the money is gone and Leslie is on her own, living hard and fast at the bottom of a bottle as she runs from the world of heartbreak she left behind. With her charm running out and with nowhere to go, Leslie returns home. Unwelcome and unwanted by those she wronged, it's Sweeney, a lonely motel clerk, who takes a chance when no one else will. With his support, Leslie comes face to face with the consequences of her actions, a life of regret, and a second chance to make a good life for her and her son.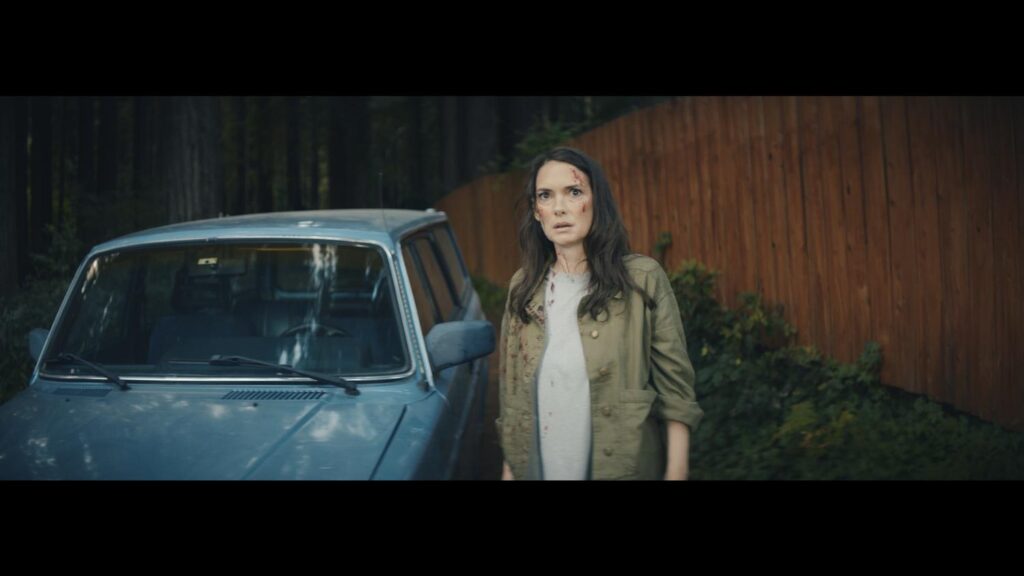 The Cow
Directed by Eli Horowitz
Available Online: March 14-16
Upon arriving at a remote cabin in the redwoods, Kath and her boyfriend find a mysterious younger couple already there — the rental has apparently been double-booked. With nowhere else to go, they decide to share the cabin with these strangers until the next morning. When her boyfriend disappears with the young woman, Kath becomes obsessed with finding an explanation for their sudden breakup— but the truth is far stranger than she could have imagined.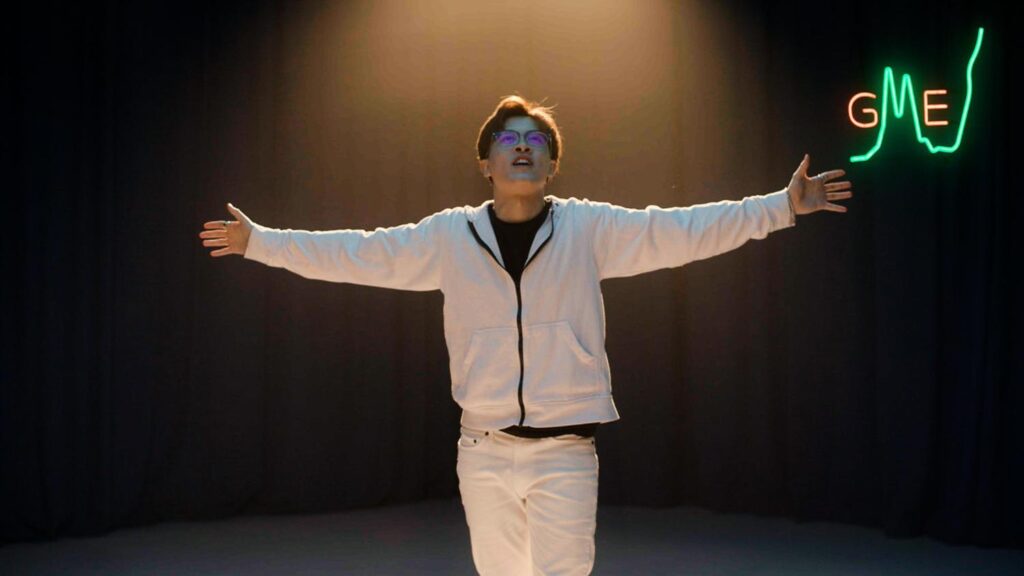 Diamond Hands: The Legend of WallStreetBets
Directed by Zack Canepari and Drea Cooper
Available Online: March 14-16
It was the perfect storm. A global pandemic. An app aspiring to democratize trading. A group of Reddit users stuck at home with stimulus dollars to burn. And a video game company on its last legs. DIAMOND HANDS is the incredible true story of how an army of retail traders rallied around GameStop to rock our financial system. This is the legend of r/WallStreetBets.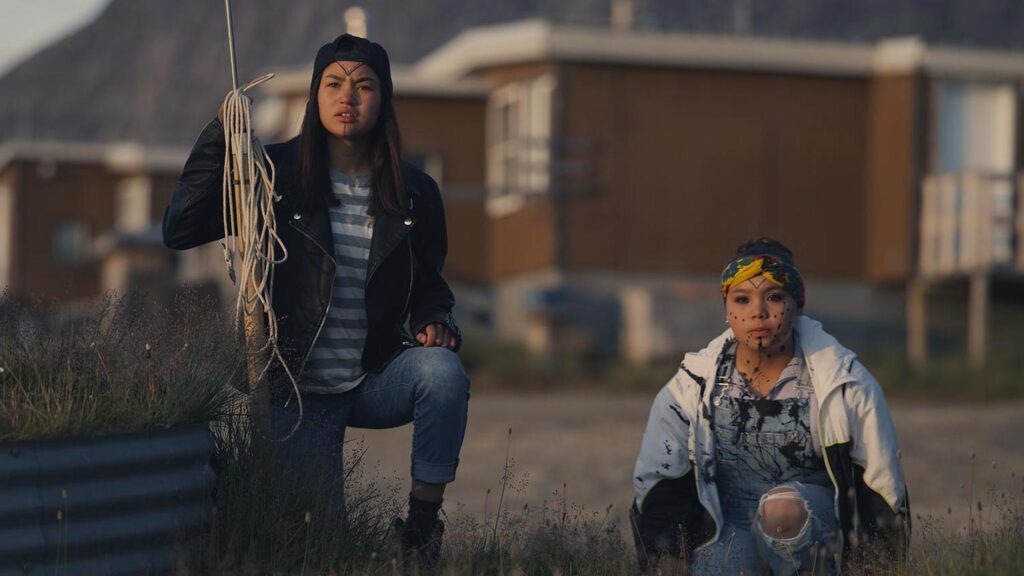 Slash/Back
Directed by Nyla Innuksuk
Available Online: March 14-16
Pangnirtung, Nunavut: A sleepy hamlet nestled in the majestic mountains of Baffin Island in the Arctic Ocean, wakes up to a typical summer day. No School, no cool boys (well… except one), and 24 hour sunlight. But for Maika and her ragtag friends, the usual summer is suddenly not in the cards when they discover an alien invasion threatening Pang. But these teenagers have been underestimated their whole lives, and using makeshift weapons and their horror movie knowledge, they show the aliens you don't fuck with the girls from Pang.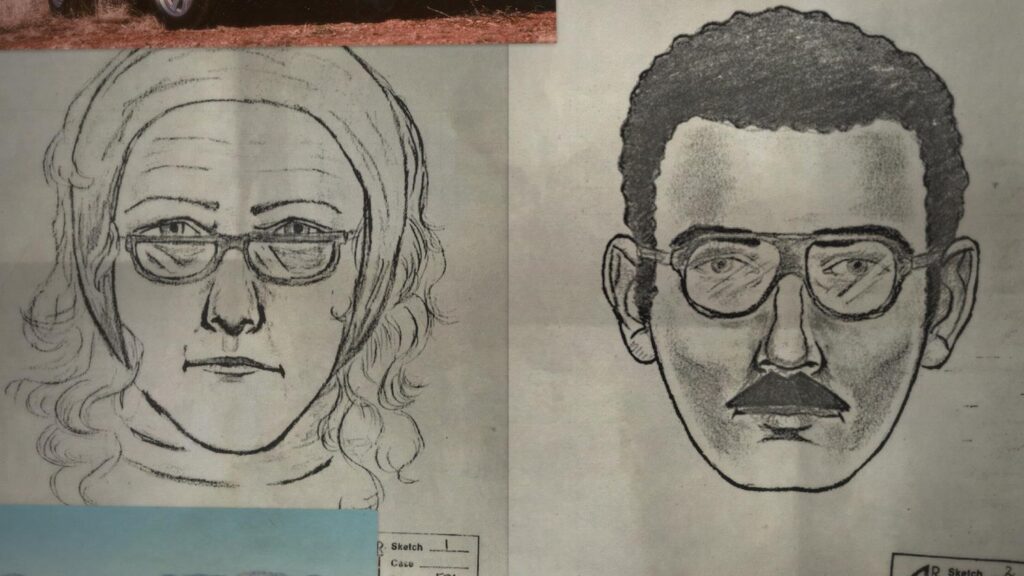 The Thief Collector
Directed by Allison Otto
Available Online: March 14-16
In 1985, Willem de Kooning's "Woman-Ochre," one of the most valuable paintings of the 20th century, vanished into the Arizona desert after being cut from its frame at the University of Arizona Museum of Art. 32 years later, the $160 million painting was found hanging in the home of Jerry and Rita Alter in rural New Mexico. The Thief Collector takes a deep look at how, and why, this mild-mannered couple pulled off one of the greatest art heists of a generation, exploring the complicated dynamics of family, the contours of criminality, and just how far people will go to weave their own grandiose narratives.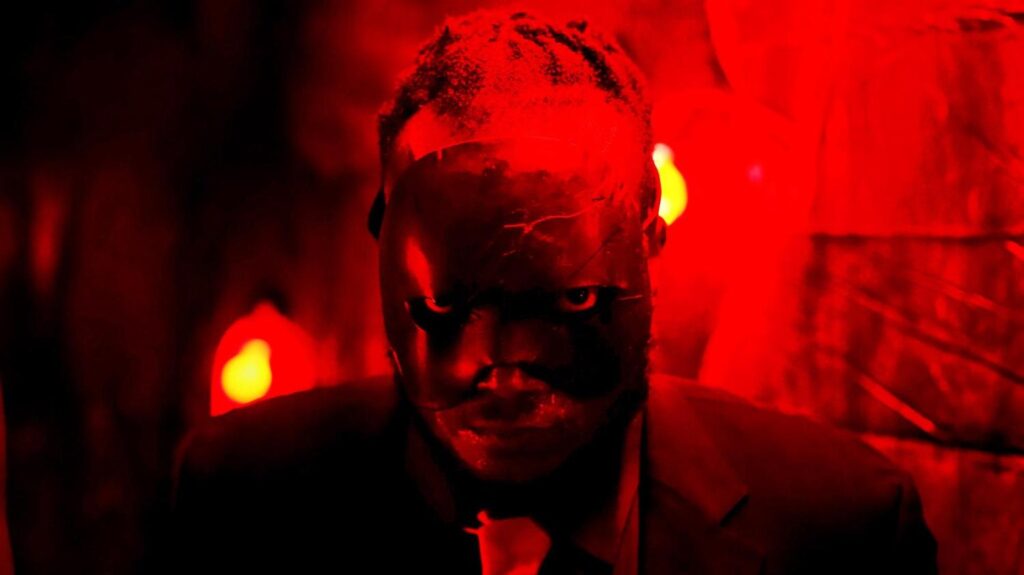 Bitch Ass
Directed by Bill Posley
Available Online: March 15-17
The year is 1980. Young Cecil is bullied by kids in the 6th Street gang for being fat, shy, and always playing board games. They all pick on him and call him Bitch Ass. On a gang initiation night they jump him and leave him for dead. Fast forward to 1999. No one has seen or heard from Bitch Ass since, and he has become an urban legend. Now, a new crop of 6th Street recruits are gearing up for another initiation night. They get tasked with robbing a house, but little do they know they're walking into Bitch Ass' house, and he has been plotting his revenge by building deadly versions of the childhood games they bullied him for playing. Let the games begin!
---
SXSW 2022 will take place March 11 – 20, 2022. Online screenings are subject to geoblocking and capacity limits at rightsholder, filmmaker or distributor discretion. While SXSW is a global event, most films will be restricted to access in the United States and their online availability may change. For more information, please visit sxsw.com. To register for the event, please visit sxsw.com/attend.