Last year, the Tribeca Film Festival became the first major North American film festival to be held largely in-person since the beginning of the COVID-19 pandemic in early 2020. But folks unwilling or unable to travel weren't left out in the cold: the Tribeca at Home platform allowed remote screening of many festival selections, and both the festival and their online screening option are returning for 2022.
As with Sundance and SXSW, we'll be covering the 2022 Tribeca Film Festival remotely, and we've zeroed in on eight films that we're incredibly excited for. Check them out below, and stay tuned for more coverage over the next two weeks!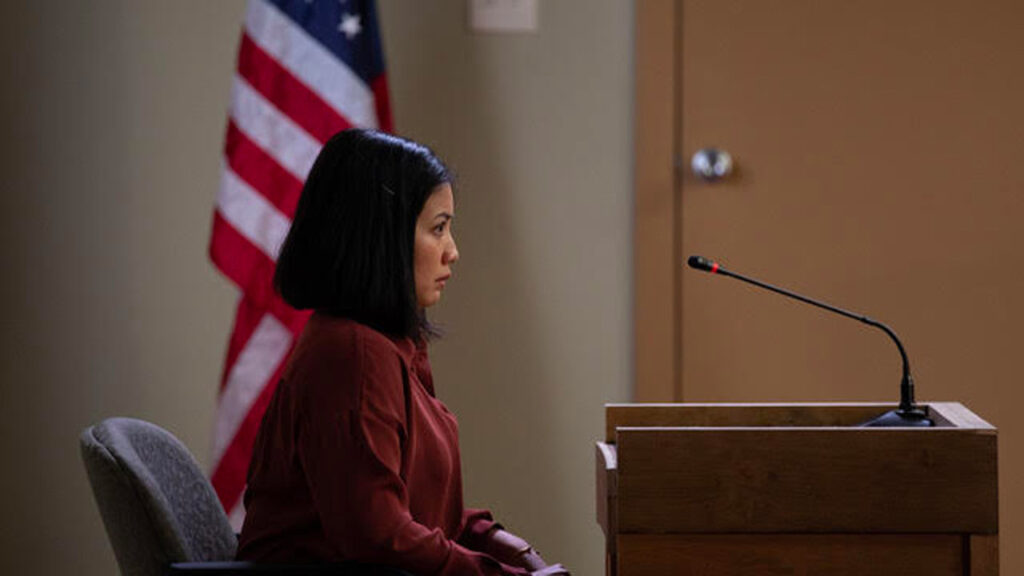 The Courtroom
Directed by Lee Sunday Evans
Available Online: June 12th
In this powerful drama from director Lee Sunday Evans and writer (and Succession breakout star) Arian Moayed, the legal thriller is given a bold and innovative new twist. Adapted verbatim from court transcripts, The Courtroom follows the harrowing journey of Elizabeth Keathley (Kristin Villanueva) a Filipina immigrant who mistakenly registers to vote while on a K3 visa, a crime punishable by deportation. Married with a newborn baby, Elizabeth, with the support of her husband and the tireless efforts of their lawyer, struggles to navigate an increasingly convoluted and nightmarish legal system.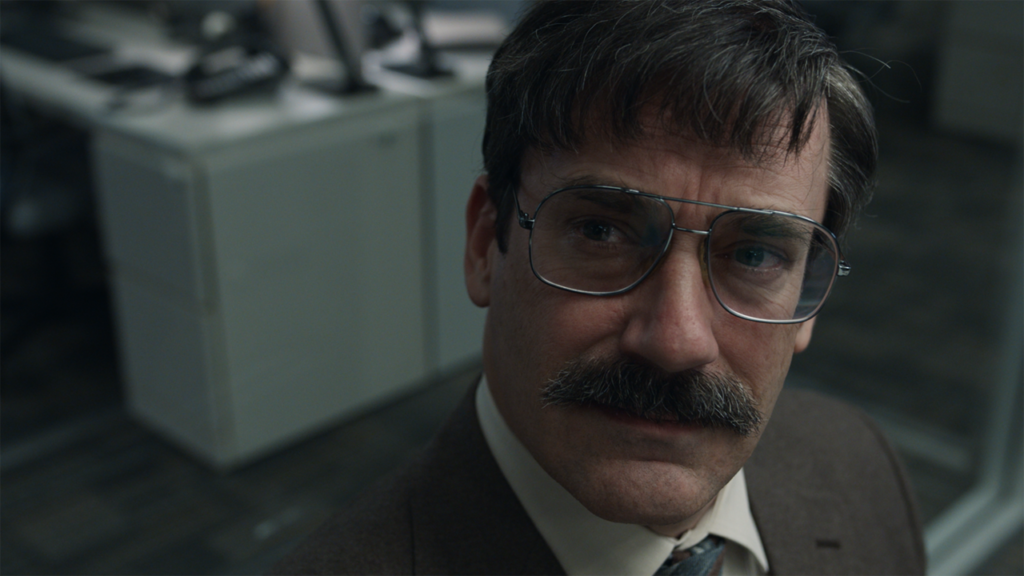 Corner Office
Directed by Joachim Back
Available Online: June 16th
You work for the Authority in a towering, concrete office building. You're proud of what you do, you know how to dress appropriately and how to behave – but why don't your co-workers? Why doesn't Rakesh stick to his side of the desk? Why does Shannon bother you with her incompetence? Imagine the relief you feel when you find a beautiful, empty corner office. It's just your style: with its teak and soft earthy tones that stand in stark juxtaposition to the harsh overhead lighting and office landscape where the others dwell, you can finally do your best work and escape the rabble around you. But why is everyone complaining about you and your impeccable work ethic to the boss? Why would they be so worried about you and your prized corner office?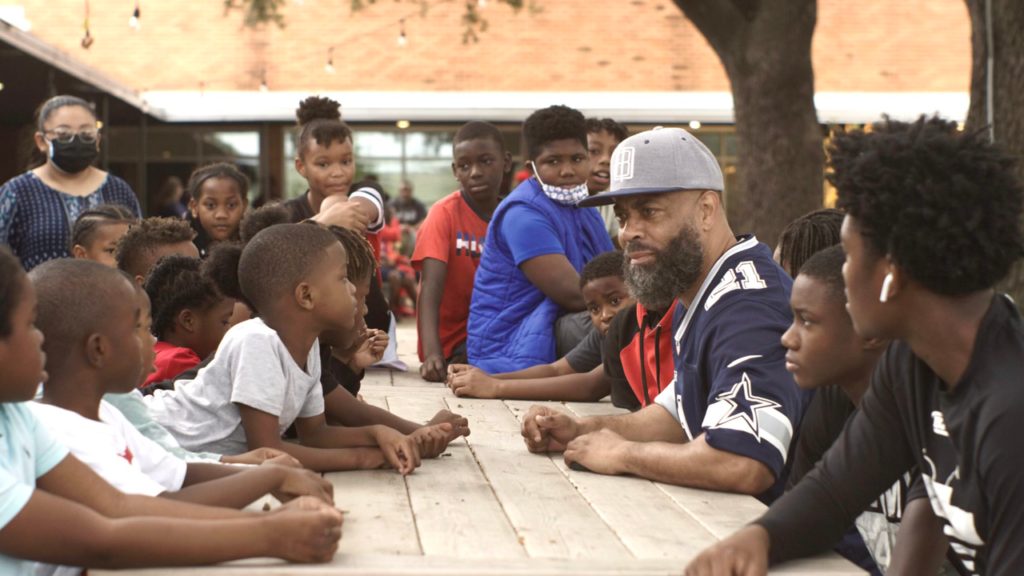 The DOC
Directed by Dave Caplan
Available Online: June 12th
Director Dave Caplan's directorial debut is a love letter and inspirational hip hop archive about The DOC a master of the art who is more than likely your favorite rapper's favorite rapper. The film chronicles the life of the lyricist and producer who wrote for NWA and Dr. Dre, co-founded Death Row Records, mentored Snoop Dogg, and left his mark on HipHop culture forever. 30 years after a devastating car crash that took his voice, The DOC is still struggling with his legacy as a rapper with the greatest cadence before WestCoast rap exploded in popularity and he considers surgery that might be able to restore his vocals. The DOC explores this risky decision alongside a cast of celebrities who reflect on his impact in their lives and in the world from music, to love, to civil rights crusading.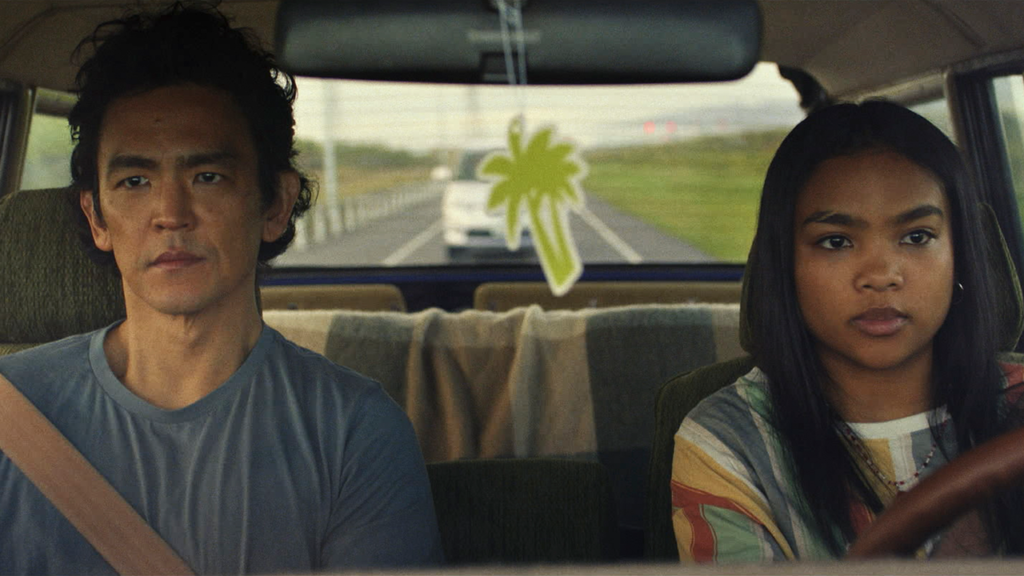 Don't Make Me Go
Directed by Hannah Marks
Available Online: June 15th
When single father Max (John Cho) discovers he has a terminal illness, he decides to try and cram all the years of love and support he will miss with his teenage daughter Wally (Mia Isaac), into the time he has left with her. With the promise of long-awaited driving lessons, he convinces Wally to accompany him on a road trip from California to New Orleans for his 20th college reunion, where he secretly hopes to reunite her with her mother who left them long ago.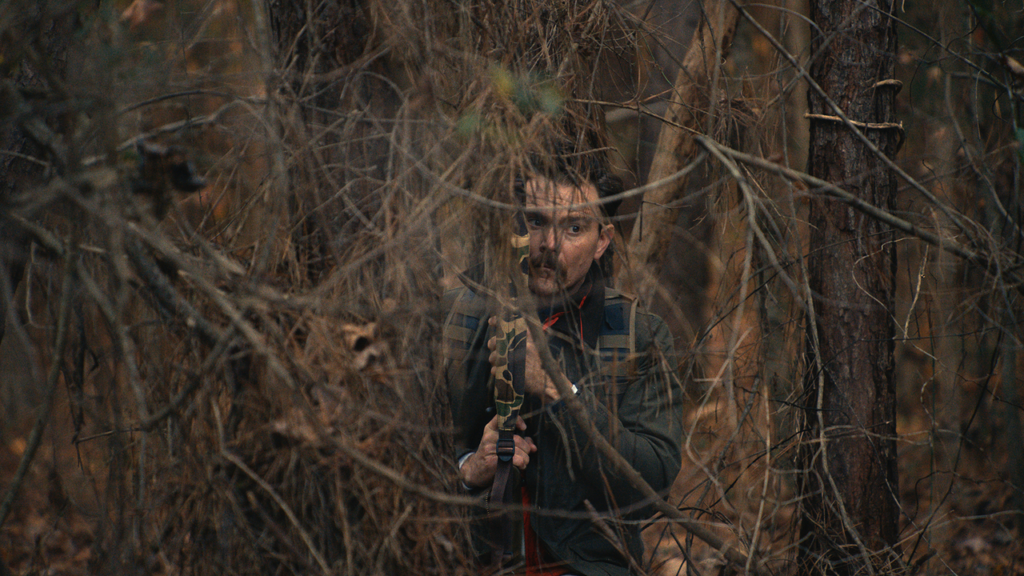 The Integrity of Joseph Chambers
Directed by Robert Machoian
Available Online: June 11th
Joe (Clayne Crawford) is a family man – a father of two young kids and husband to Tess (Jordana Brewster), living in the country. One morning he wakes up before dawn and decides to go deer hunting by himself – much to Tess's discontent, who deems it an irresponsible idea, equating it to what eccentric survivalists do. "We need to know how to do this stuff," Joe tells Tess, feeling a need to prove himself as a man, and rise above his persona as an insurance salesman. WIth that, Joe heads out, borrows a rifle from a neighbor, and drives up a mountain into the woods. The sun rises as Joe roams around the woods – distracted, bored, restless – but Joe's boredom and restlessness are short-lived. In the blink of an eye, Joe undergoes an experience that quickly begins to torment him, all alone in the wilderness…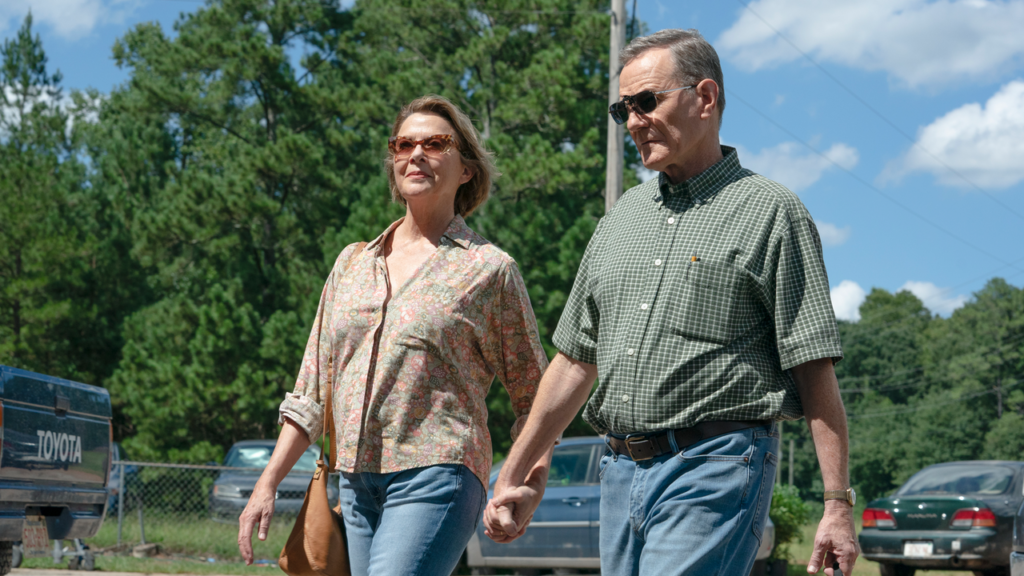 Jerry and Marge Go Large
Directed by David Frankel
Available Online: June 17th
For decades, Jerry Selbee dedicated his life to his job at the local factory, maintaining a stable and satisfying routine that, upon retirement, is thrown out the window, leaving him feeling purposeless and lost. Despite the nudging of his lovingly supportive wife, Marge, and adult children to explore hobbies unknown, he resists…until a happenstance recognition of a completely legal loophole in the lottery system catches his eye and his head for statistics. Realizing there is more than enough money to be won, Jerry clues their local friends into the secret in an attempt to help revive a town and its citizens ailing from economic decline. Unfortunately, a brilliant but smarmy Ivy Leaguer trips upon the same systemic mistake and makes a play for Jerry and Marge's grassroots gameplay.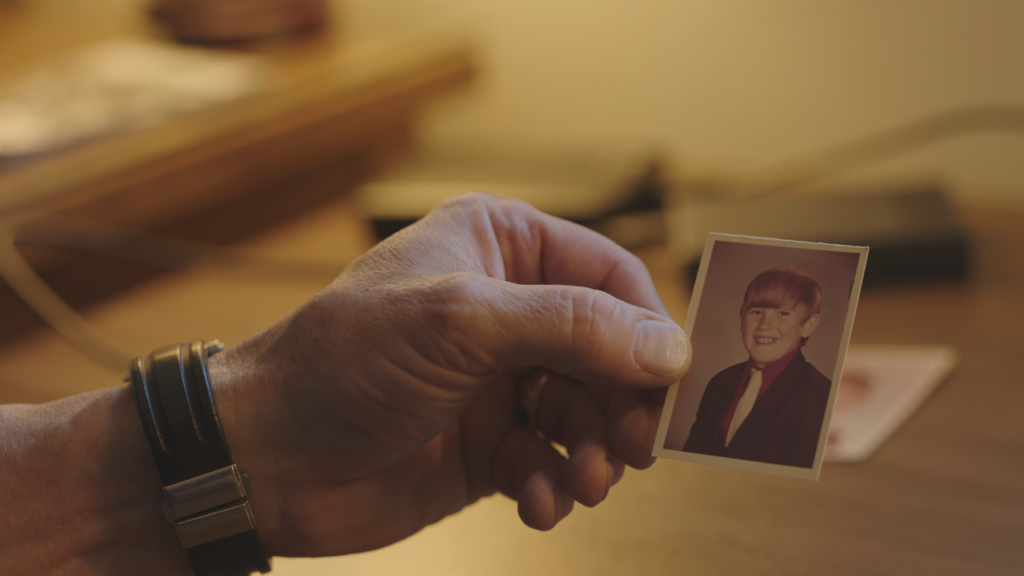 Leave No Trace
Directed by Irene Taylor
Available Online: June 11th
The Boy Scouts are an American institution, lauded by multiple presidents as the epitome of integrity and described by one interviewee in the documentary Leave No Trace as "wholesome as apple pie." But beneath its Norman Rockwell exterior lies a scandal—and a coverup—of shocking proportions. More than 82,000 men have come forward with charges of sexual abuse against scoutmasters and other authority figures within the Boy Scouts, prompting bankruptcy filings and a massive settlement that's still moving through the U.S. court system.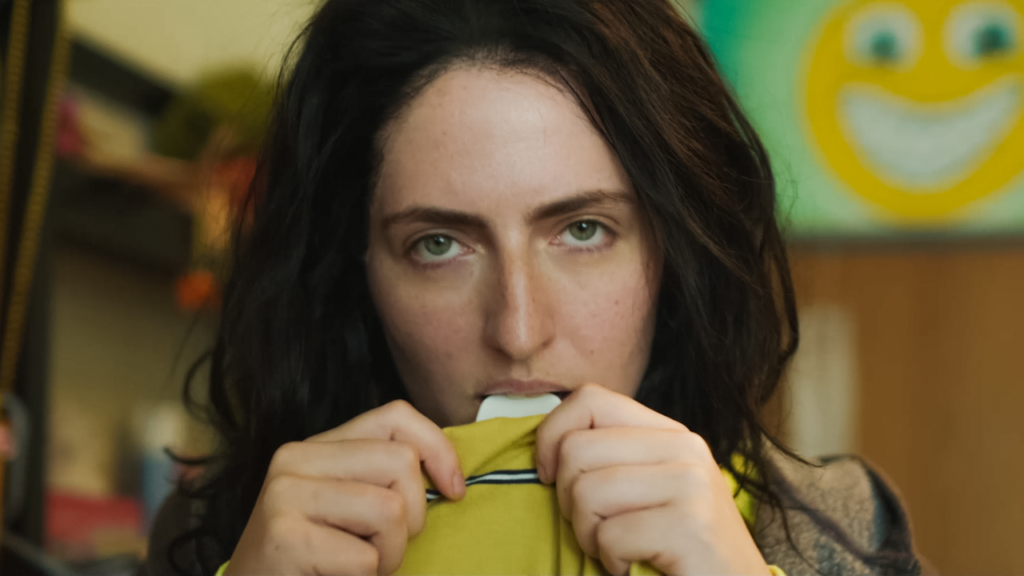 The Year Between
Directed by Alex Heller
Available Online: June 14th
Forced to return home from college after her erratic behavior alienates everyone around her (namely her amusingly panicked roommate), Clemence begrudgingly begins an undesired new chapter in the suburbs, hell-bent on defying her Mom (J. Smith-Cameron), Dad (Steve Buscemi), younger siblings, therapist—and a diagnosis of bipolar disorder. But as the realization of her situation begins to set in, Clemence pushes herself to maintain a strict medication schedule, find a job and show up to her appointments, all whilst maintaining a bitingly quick intellect and antagonizing, razor-sharp wit that keeps everyone around her on their toes.
---
The Tribeca Festival brings artists and diverse audiences together to celebrate storytelling in all its forms, including film, TV, VR, gaming, music, and online work. With strong roots in independent film, Tribeca is a platform for creative expression and immersive entertainment. Tribeca champions emerging and established voices; discovers award-winning filmmakers and creators; curates innovative experiences; and introduces new technology and ideas through premieres, exhibitions, talks, and live performances. Tribeca will celebrate its 21st year from June 8–19, 2022.