The Fantasia International Film Festival celebrates its 23rd Anniversary in Montreal this month, with nearly three full weeks of screenings and a lineup that boasts more than 130 feature films. Taking place from July 11 through August 1, the festival offers an eclectic selection of the best genre films from across the globe, and will play host to several World and North American premieres.
We'll once again be providing remote coverage of the festival with reviews of select features throughout the next few weeks, but to give our readers just a small hint of what Fantasia 2019 has to offer, check out some of our most anticipated titles below, and visit the official Fantasia 2019 site for the complete lineup.
**********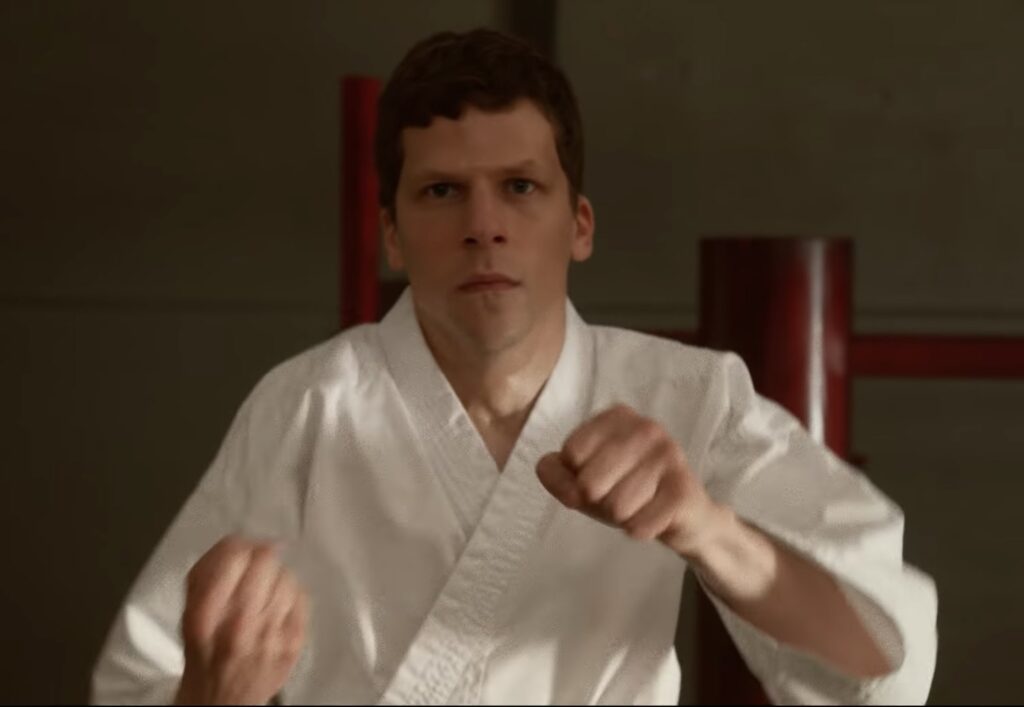 The Art of Self-Defense
Directed by Riley Stearns
One night, Casey Davies is beaten and mugged by a group of masked men on motorcycles. His usual anxiety is compounded. He considers buying a gun; but then one day, he passes a karate school, and his life takes a strange and dark turn. Under the tutelage of Sensei, Casey begins to transform himself from a whimpering weakling to an aggressive douchebag, unaware that his new obsession will lead somewhere far beyond what he had in mind.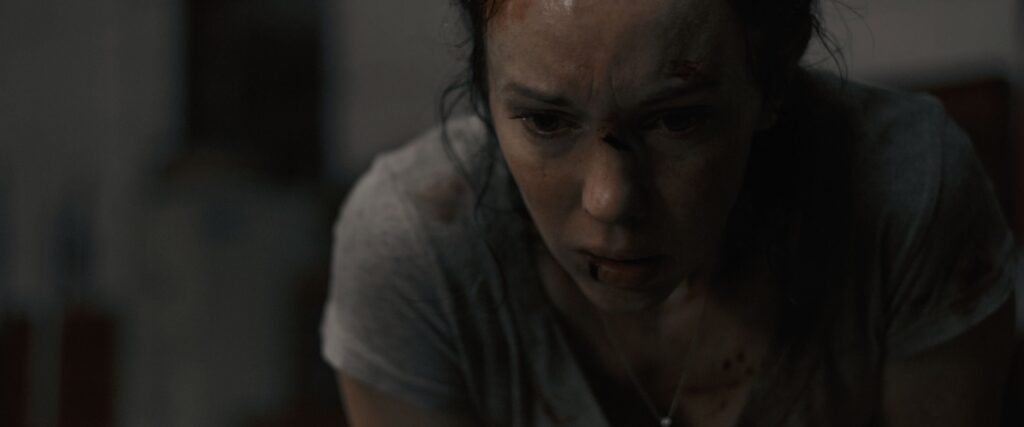 Blood on Her Name
Directed by Matthew Pope
A body lies bleeding on the ground in front of small-town garage owner Leigh Tiller (OZARK's Bethany Anne Lind). The killing wasn't planned, it was an accident, borne of self-defense. In a panic, she decides to conceal the crime. Leigh's screaming conscience will lead her to make a series of decisions that put her and her son in mortal danger as she tries to keep her guilt hidden from her cop father (Will Patton) and the widow of the deceased (Elisabeth Rohm). Will she find a way that she can live with herself? Will she live at all?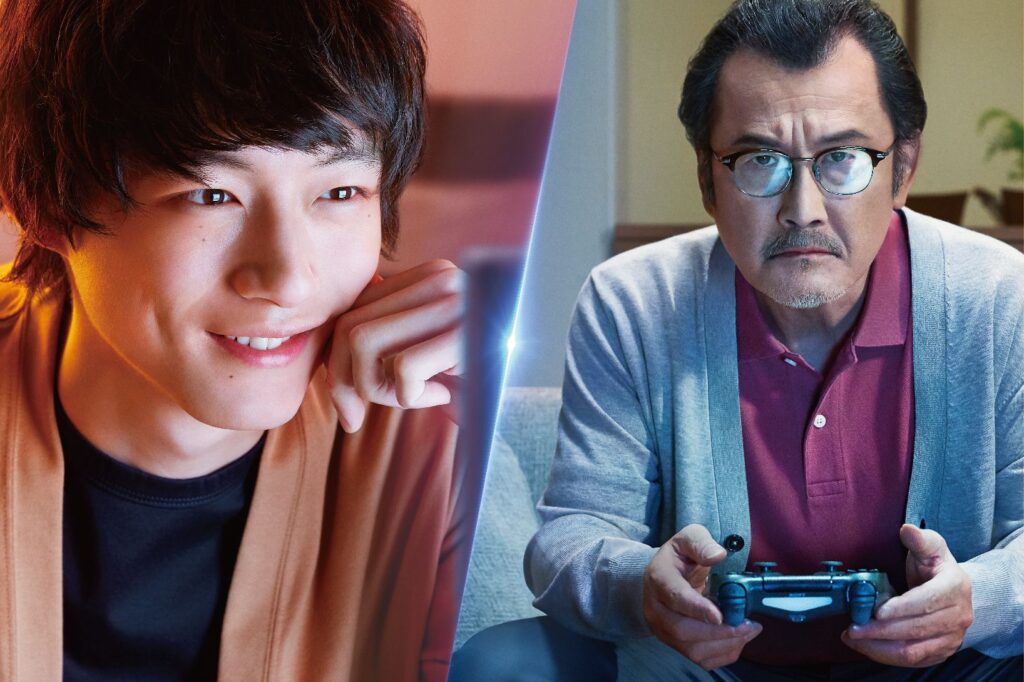 Brave Father Online – Our Story of Final Fantasy XIV
Directed by Teruo Noguchi, Kiyoshi Yamamoto
Akio knows a lot about his virtual "friends" in the realm of Eorzea. The players behind the avatars in Final Fantasy XIV are happy to share their daily details, especially after a big win together. But his own father, Akira, remains a mystery, as he has been ever since Akio was a small boy. Recalling his fondest childhood memories, bonding with his dad over 8-bit victories in the earliest Final Fantasy games, Akio hatches a plan. He'll convince his father to take up gaming, befriend him anonymously within the online world, and rebuild their connection.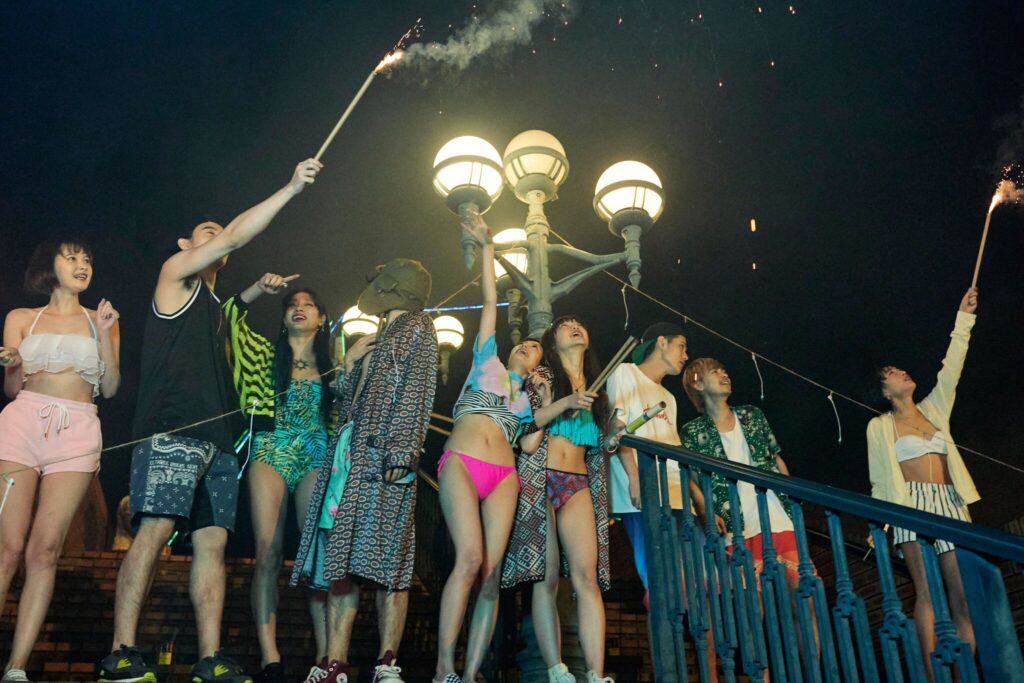 Chiwawa
Directed by Ken Ninomiya
The dismembered body found in Tokyo Bay has just been identified. It is Yoshiko Chiwaki (Shiori Yoshida), 20 years old. Her friends knew her only as Chiwawa, the name she had given herself because of her small size. Beautiful, cheerful and charismatic, she felt herself exist only in the eyes of others. One of Chiwawa's friends, Miki (Mugi Kadowaki), is now trying to figure out what happened. Through the witnesses of this descent into hell, she will try to solve the riddle of Chiwawa.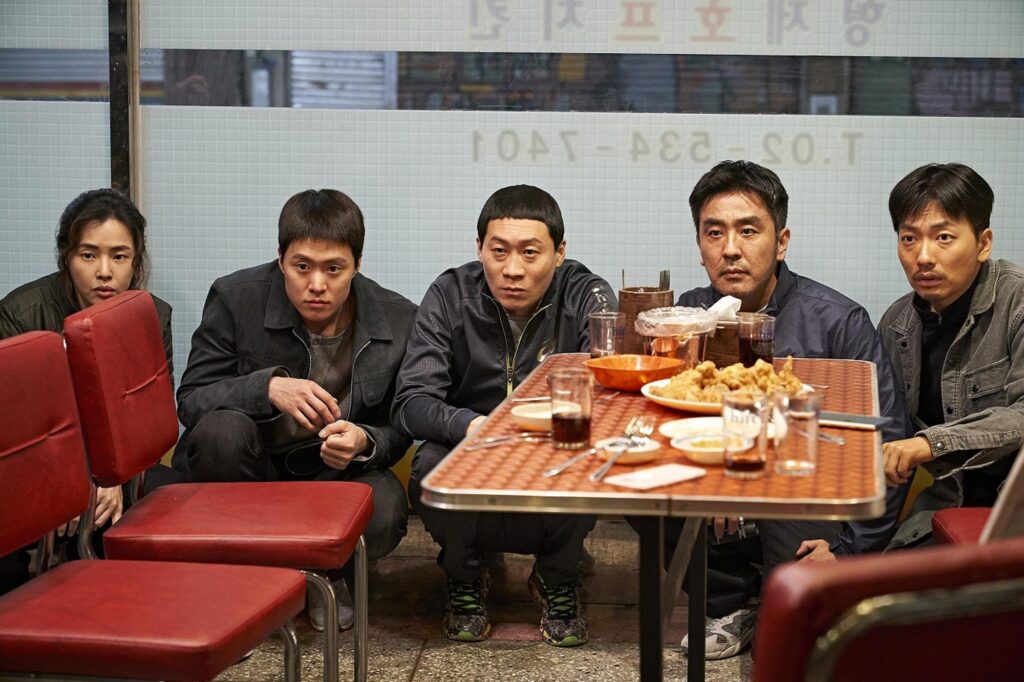 Extreme Job
Directed by Lee Byeong-heon
Captain Ko (Ryu Seung-ryong) leads a small team of detectives from the narcotics unit that often make blunders, which is stopping him from getting the promotion he wants. One day, fortune finally smiles on them, as they discover that, directly in front of the hideout of a major drug trafficker, a fried-chicken restaurant is about to go out of business. The cops decide to buy the joint in order to do surveillance. Alas, customers eventually start to flock there, attracted by the new recipe of sticky chicken with rib marinade, so much so that the restaurant becomes a sensation. Will this unexpected success make our police squad forget the actual goal of their operation?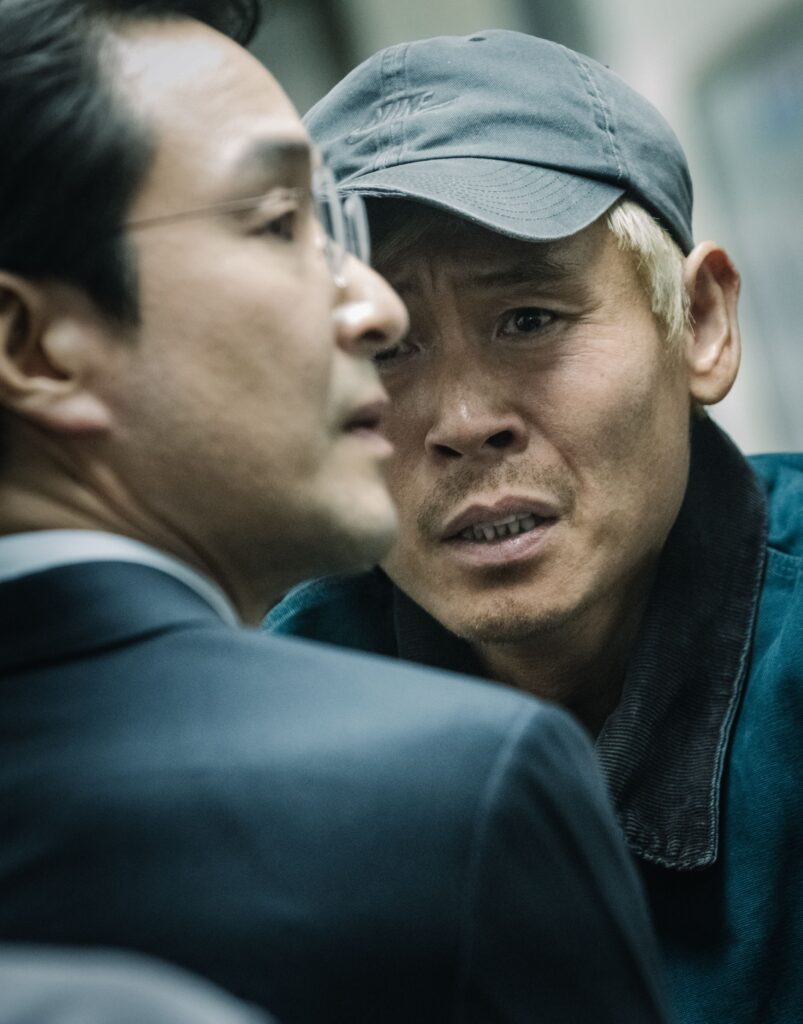 Idol
Directed by Lee Su-jin
After winning an Audience Award at Fantasia 2014 and earning praise on the festival circuit with his debut feature HAN GONG-JU, writer-director Lee Su-jin returns with a complex and fascinating psychological thriller recalling the very best Korean revenge movies. He teams up with the sublime Chun Woo-hee (THE WAILING), masterfully portraying a Chinese immigrant sought by a popular politician and a humble worker after a tragic accident, of which she is the only witness. An official selection at this year's Berlinale, IDOL (North American Premiere) is a bold, bloody and engaging work that captivates with both narrative and visual prowess.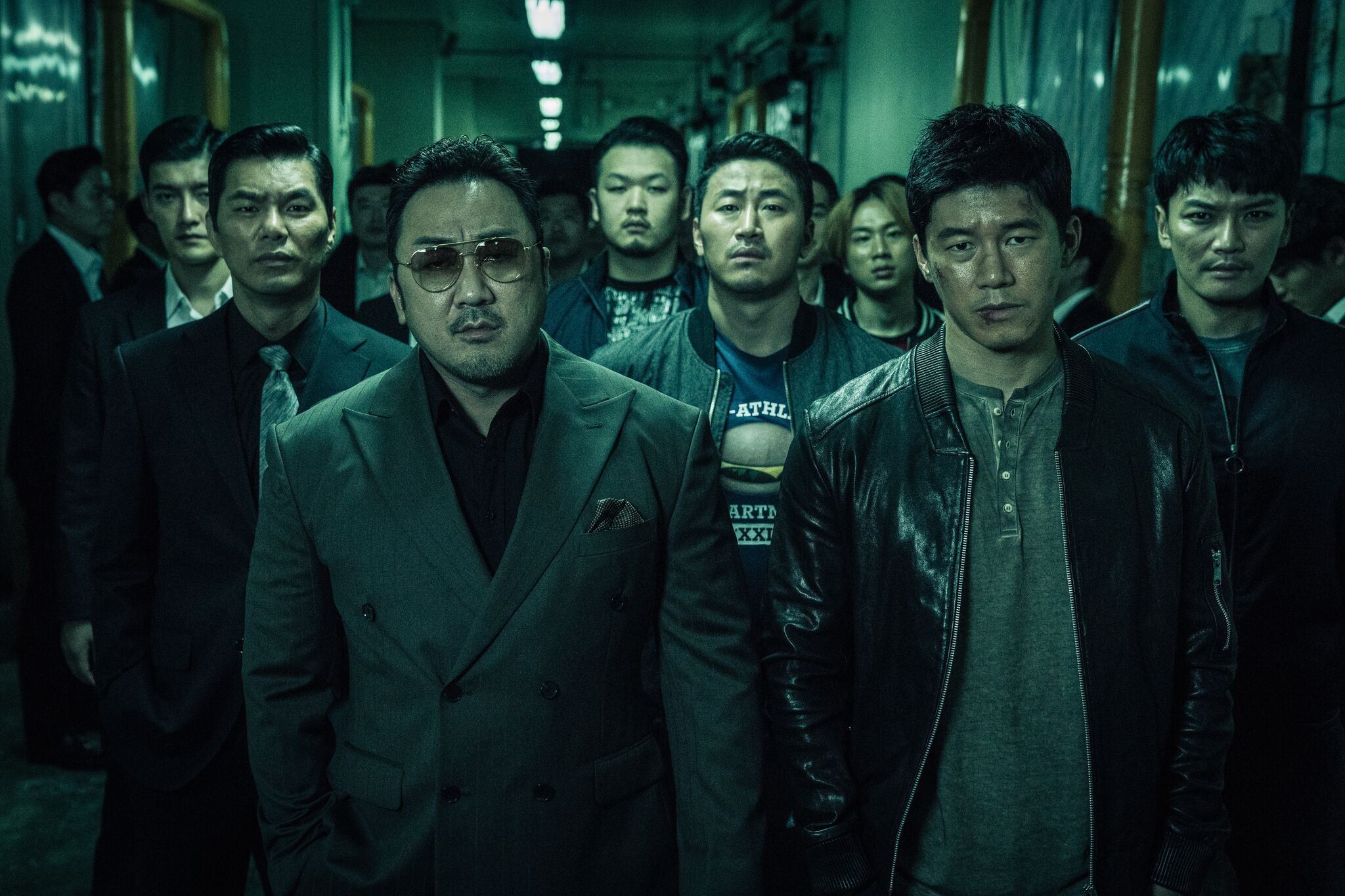 The Gangster, The Cop, The Devil
Directed by Lee Won-tae
A mysterious wave of murder strikes the city of Cheonan. Tae-suk (Kim Moon-yul), a brutal policeman wreaking havoc on organized crime, is the only one convinced that this is the work of a serial killer, but his superiors remains deaf to his suspicions because of the randomness of the homicides. One evening, the gangster Dong-soo (Don Lee) is attacked and left for dead, which accelerates Tae-suk's efforts to obtain glory by collaring the murderer, nicknamed K (Kim Sung-kyu). It becomes imperative for the intimidating gang leader, who's up to his neck in a turf war, to restore his credibility by finding and punishing his aggressor. Thus, an unusual association is forged between cop and crook in the form of a twisted bet.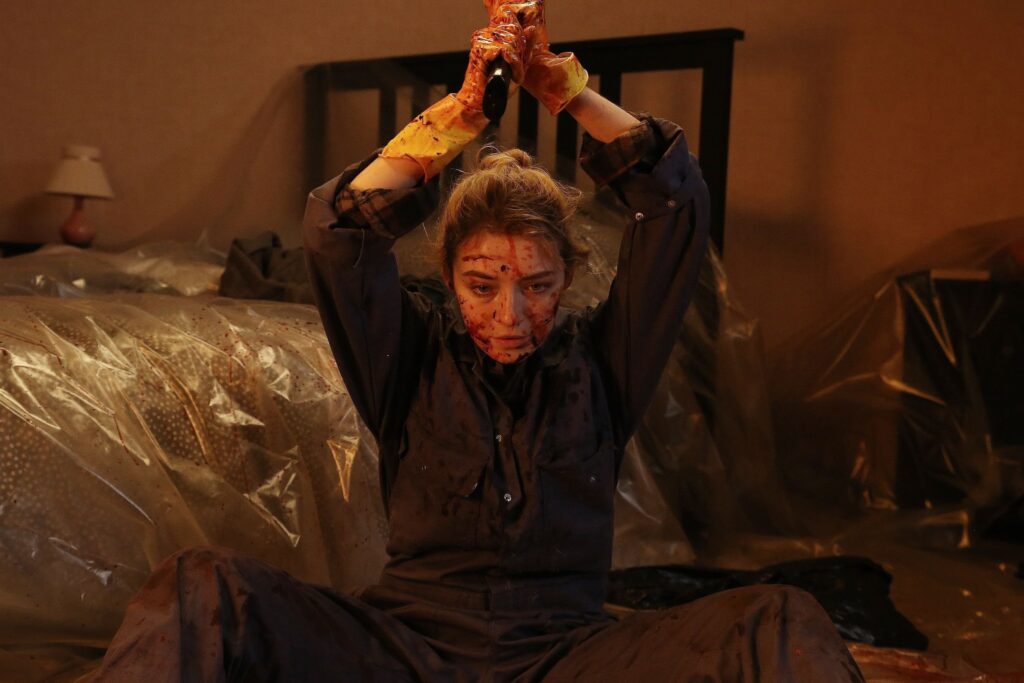 A Good Woman is Hard to Find
Directed by Abner Pastoll
Tense, well scripted, and terrifically performed, this stylish sophomore feature by British filmmaker Abner Pastoll is a compelling take on the tried-and-true "ordinary person caught in extraordinary circumstances" story. Repurposed through the prism of a vengeance thriller – and told through the perspective of a fiercely strong female lead (MAYAN MC's Sarah Bolger) – it will have you on the edge of your seat from start to finish, and deliver countless surprises along the way.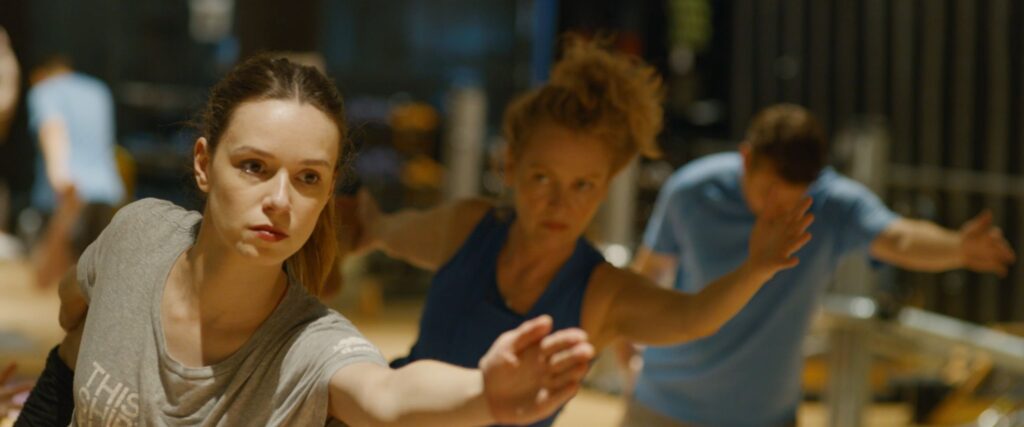 Homewrecker
Directed by Zach Gayne
The shackles of Canadian politeness are the source of nightmares in the pop-horror-satire. Michelle (Alex Essoe) meets Linda (Precious Chong) at a yoga class. Linda's wide-eyed enthusiasm is clearly off-putting, but Michelle's aversion to conflict makes it difficult for her to brush off the increasingly pushy woman. Things escalate once Linda asks Michelle to redecorate her home and refuses to let her leave.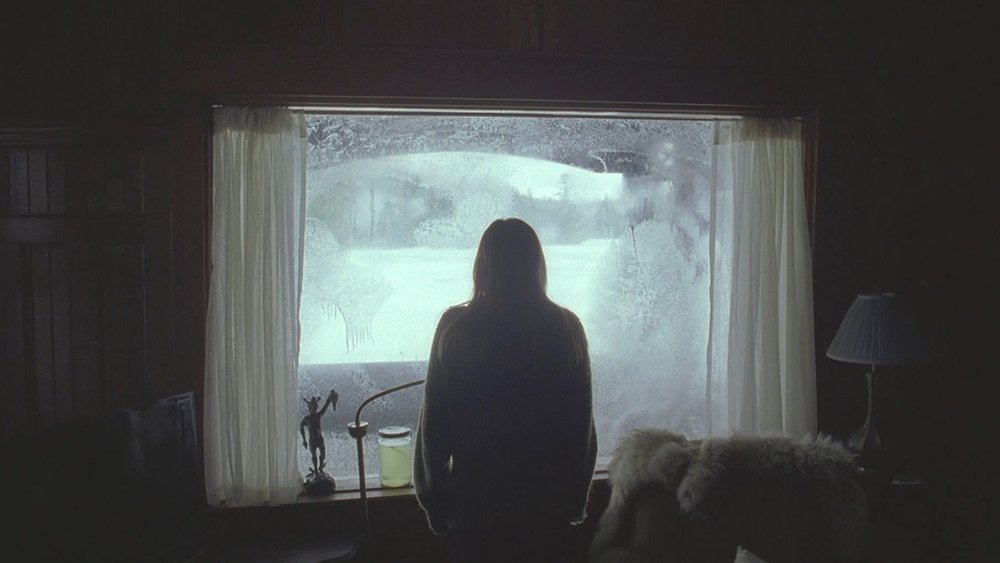 The Lodge
Directed by Veronika Franz and Severin Fiala
Richard Marsh (Richard Armitage) is an acclaimed non-fiction author whose focus has been on extreme Christian cults. Over the course of his research, he has fallen in love with Grace (Riley Keough), the sole survivor of a sect's mass suicide. Consequently, he's in the process of a divorce from his wife, Laura (Alicia Silverstone). Much to the outrage of his children, Aidan (Jaeden Lieberher) and Mia (Lia McHugh), Grace soon becomes Richard's fiancé. They refuse to accept her as their stepmother. Given Grace's baggage when it comes to her own relationship with family, this poses no small problem. They head to a remote lodge in the dead of winter to celebrate Christmas together. Soon, a blizzard descends. Inexplicable, terrifying things begin to happen.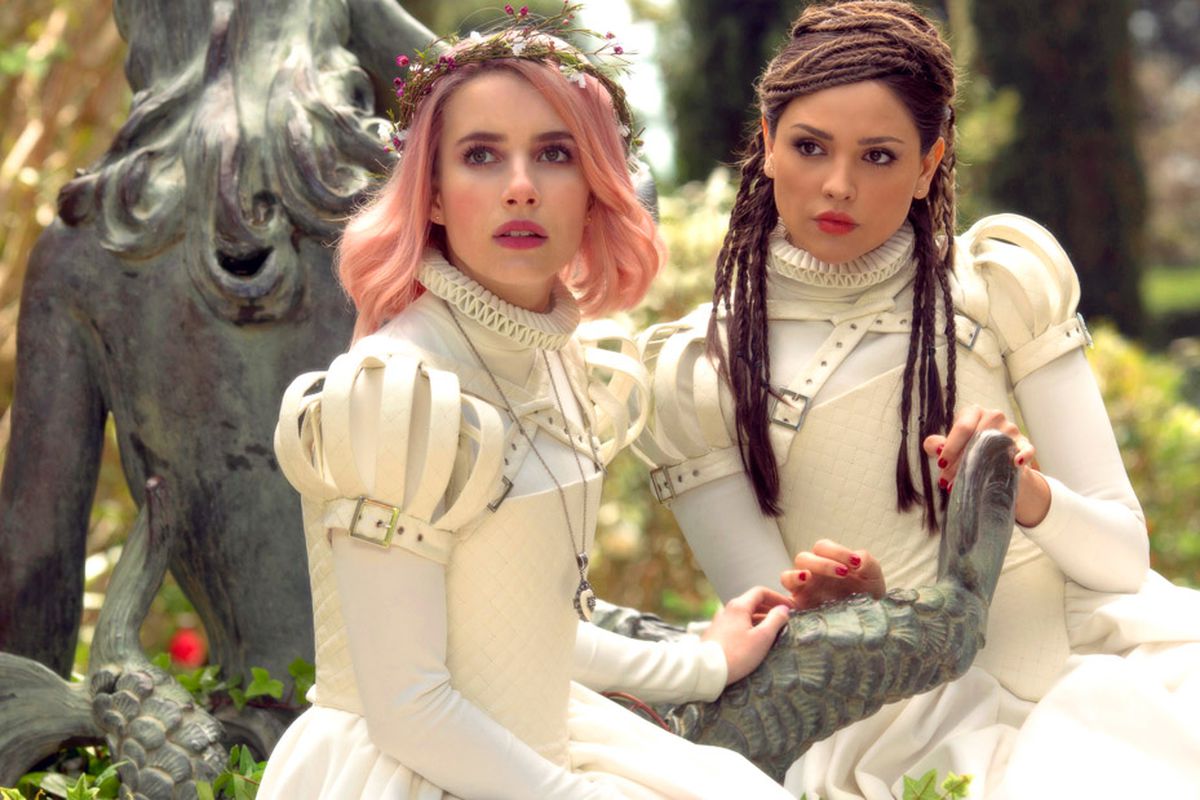 Paradise Hills
Directed by Alice Waddington
The dystopian, pink-toned Paradise Hills is where young women are sent to be reformed. Some are groomed for marriage, while others to be more feminine or compliant. It's a catch-all conversion centre for unconventional and aberrant social behaviour conditioned by strict gender expectations. In this feature debut from Alice Waddington, nothing is as it seems and the soft pastel veneer conceals deep, dark and unexpected secrets. An all-star cast includes Emma Roberts, Eiza González, Danielle Macdonald and comedienne-rapper Awkwafina — not to mention Milla Jovovich.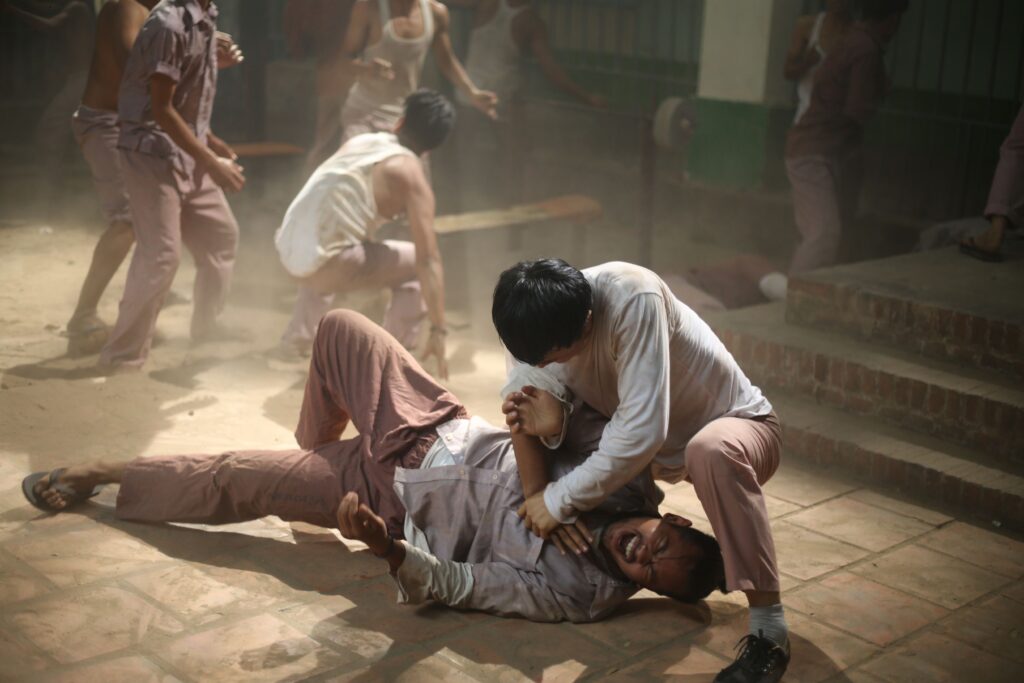 The Prey
Directed by Jimmy Henderson
Undercover cops have to work hard to keep their cover. Case in point: Chinese cop Xin (newcomer Gu Shangwei), out to bust cyber thieves in Cambodia, is arrested as part of a police raid and is quickly sent to prison. But it's not just any prison he ends up in, its one at which the ruthless warden (Vithaya Pansringarm of ONLY GOD FORGIVES) sells prisoners as human prey for rich hunters looking for thrills in the Cambodian jungle. Thrown in with a mix of crooks and killers out to survive in any way possible, Xin must now outrun his hunters and stop them before they stop him dead in his tracks. He's tough, he's trained, he's ready to fight, and he just needs to run like hell and find his way out of this before they find him.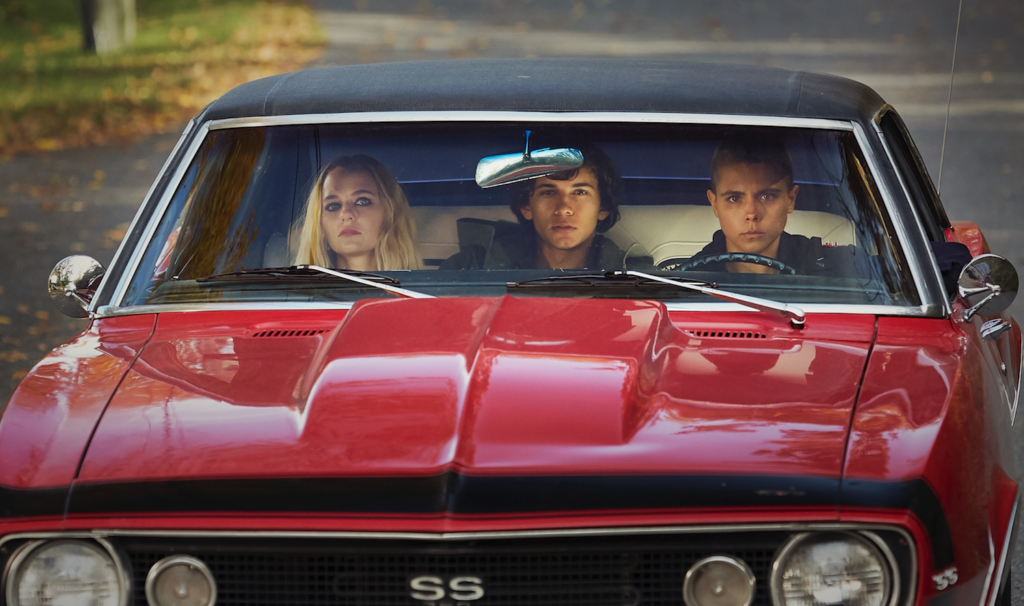 Riot Girls
Directed by Jovanka Vuckovic
Get ready for a bittersweet cocktail of DEGRASSI, punk rock and S. E Hinton. Scratch (BATES MOTEL's Paloma Kwiatkowski) and her girlfriend Nat (JUMANJI: WELCOME TO THE JUNGLE's Madison Iseman) fend for themselves with a band of friends and family in an alternative, mid-'90s, post-apocalyptic world in which the adult population has been decimated by a deadly plague. When Nat's brother Jack (Alexandre Bourgeois) is captured by a rival gang led by the devious jock Jeremy (Munro Chambers of TURBO KID), the young punks must brave enemy territory and face off against an armed-to-the-teeth squadron of fascist jocks.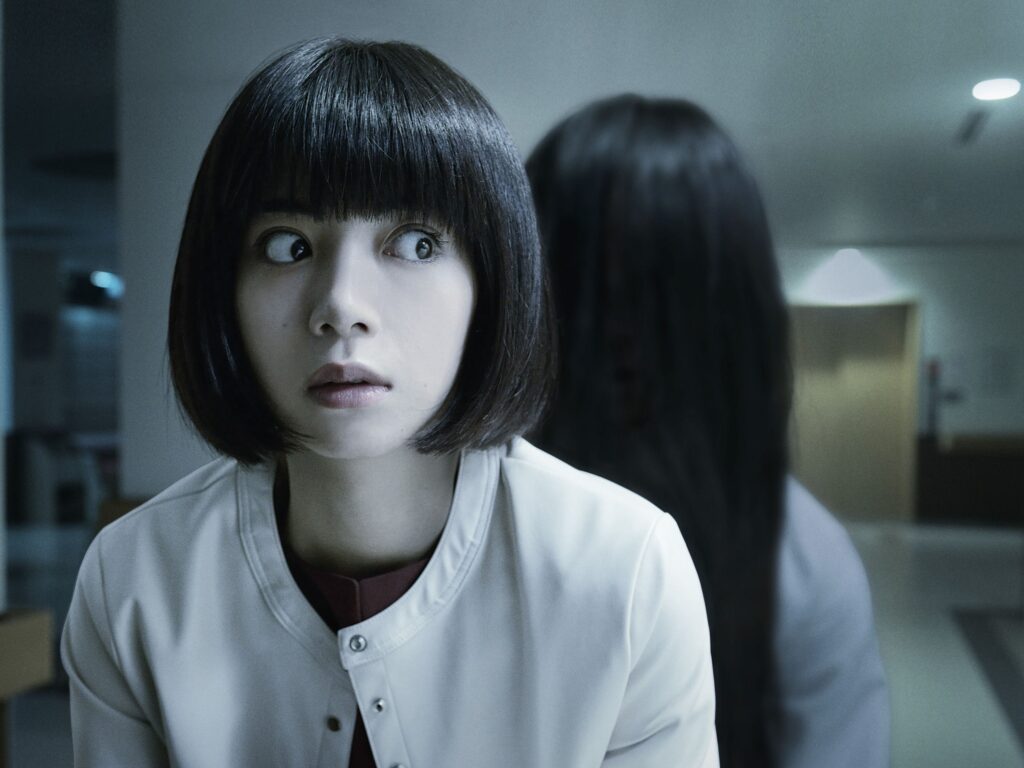 Sadako
Directed by Hideo Nakata
In 1998, Sadako, one of the most frightening contemporary horror film characters, burst through screens and began haunting the dreams of filmgoers all over the world. Taken from universe of novelist Koji Suzuki, the "Japanese Stephen King", and refined by filmmaker Hideo Nakata, this vengeful wraith caused the film RINGU to influence the entire genre for over a decade, in the East as well as the West. For his return to the helm of the franchise, Nakata has decided to double the stakes by adding a second Sadako to the mix.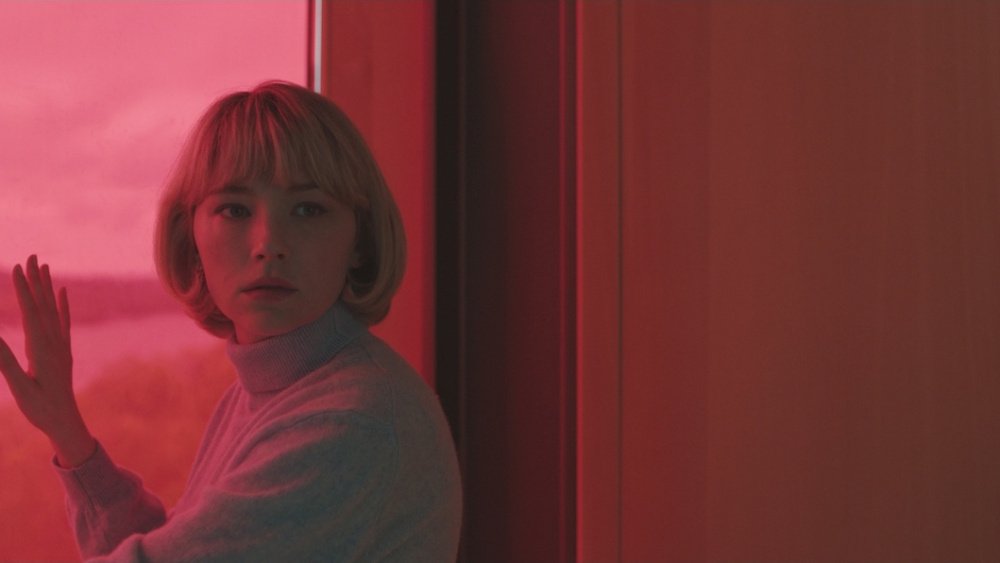 Swallow
Directed by Carlo Mirabella-Davis
Meek housewife Hunter (an utterly terrific Haley Bennett) struggles to find purpose and meaning – until she begins swallowing a variety of household objects. A film that will pique anxieties and turn stomachs, this is a surprisingly tender look at the echoes of abuse.
**********
The Fantasia International Film Festival takes place in Montreal July 11 – August 1 2019, once again returning to the mammoth Concordia Hall Cinema as its main base, with additional screens at the Cinémathèque Québécoise, Cinéma du Musée and the McCord Museum.
For more information, visit the official site at www.fantasiafestival.com