The 2021 Tribeca Film Festival kicks off tomorrow night with the world premiere of In the Heights, Jon M. Chu's feature film adaptation of the Tony Award-winning musical from Lin Manuel Miranda. Celebrating its 20th anniversary, the multi-screen outdoor festival will run through June 20th, spanning all boroughs from Battery Park to The Bronx; the east side to the west side; downtown to uptown, and from Brooklyn to Staten Island.
The 2021 Tribeca Film Festival is the first major North American film festival to be held largely in person since the beginning of the COVID-19 pandemic. But if you can't make it to New York, don't worry: for the first time ever, the festival will offer Tribeca at Home, an online hub where audiences can view many of the films from the comfort of their living room.
We'll be covering the 2021 Tribeca Film Festival remotely, and we've zeroed in on eight films that we're incredibly excited for. Check them out below, and stay tuned for more coverage over the next two weeks!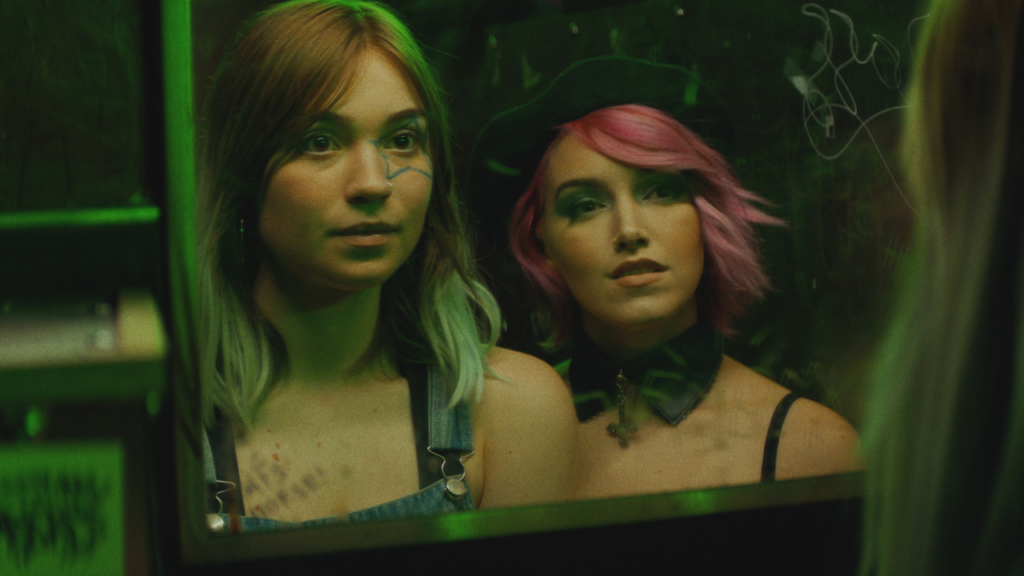 Poser
Directed by Ori Segev and Noah Dixon
Premiere: Thursday, June 10th
Lennon exists timidly on the sidelines of the thriving Columbus, Ohio indie music scene, yearning for a personal connection that might shepherd her into the inner sanctum of warehouse concerts, exclusive backstage, house parties and the cutting-edge art scene. As she fuels her desire for entrée into a podcast featuring live music and conversations with the artists she so fervently admires, Lennon finds inspiration for her own musical ambitions…and a growing sense of misdirected identity. Enter Bobbi Kitten, an enigmatic, striking and talented half of a popular, indie pop duo, who takes Lennon under her confident wing—unwittingly entangling herself in a dark obsession.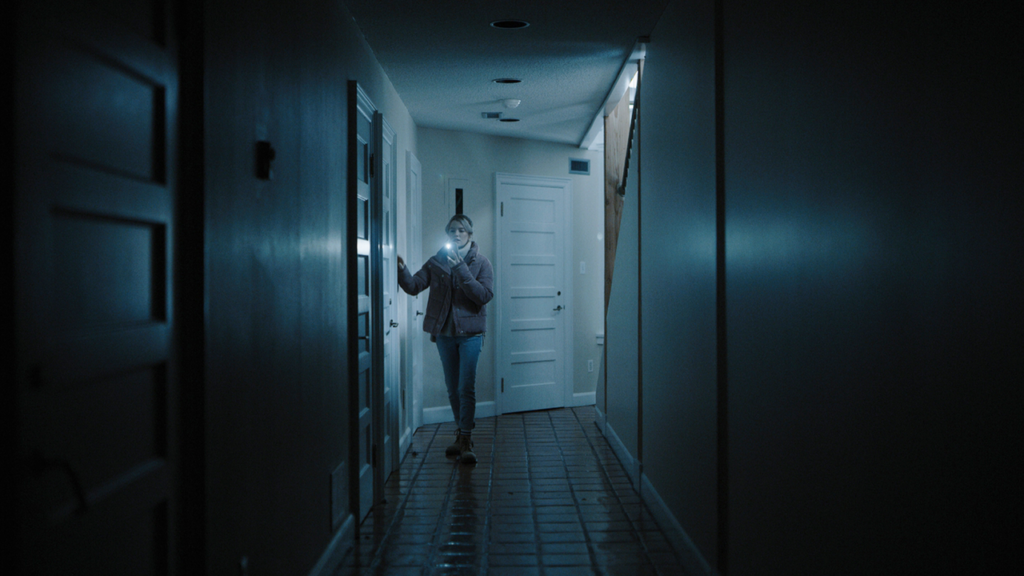 See For Me
Directed by Randall Okita
Premiere: Thursday, June 10th
When blind former skier Sophie (Skyler Davenport) cat-sits in a secluded mansion, three thieves invade for the hidden safe. Sophie's only defense is army veteran Kelly (Jessica Parker Kennedy) who plays first-person shooters online. Becoming her eyes through the See For Me phone app, Kelly helps Sophie defend herself against the invaders and survive, while playing out her ultimate fantasy like a real-life video game.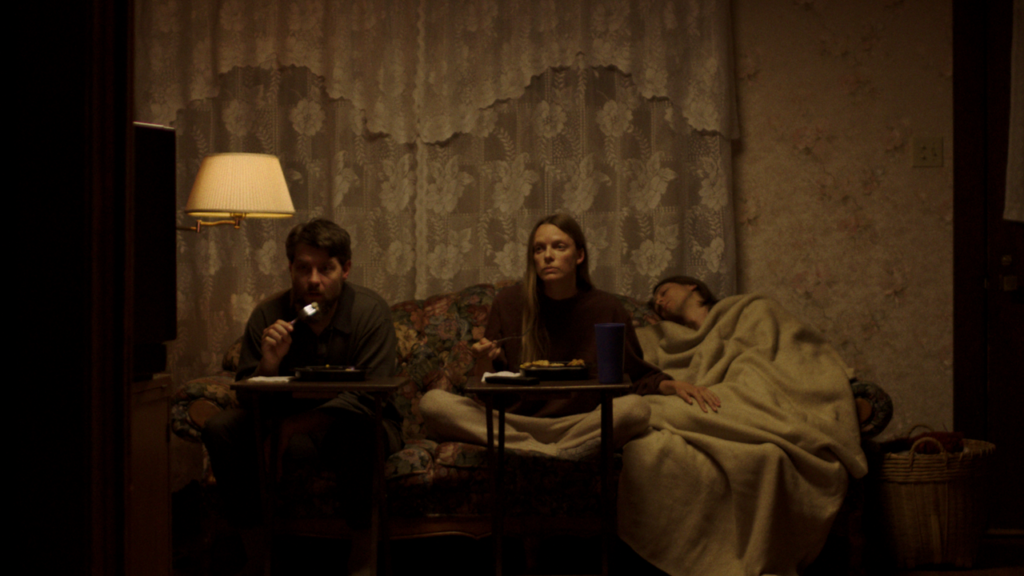 My Heart Can't Beat Unless You Tell it To
Directed by Jonathan Cuartas
Premiere: Saturday, June 12th
Dwight (Patrick Fugit) prowls the streets after dark. He searches each night for the lonely and forlorn, looking for people who won't be missed. Dwight takes no joy in this, but he needs their blood. Without fresh human blood, his fragile young brother Thomas cannot survive. Each death takes a larger toll, the burden of his crimes weighing heavier each time, threatening to crack his spirit. But Thomas (Owen Campbell) and his sister Jessie (Ingrid Sophie Schram) are all the family Dwight has left, and as a fiercely private and close-knit family unit, they depend on him and the rituals they've learned in order to keep their secret. But while Dwight yearns for another life, Jessie needs them to stay together. And always the boy must feed.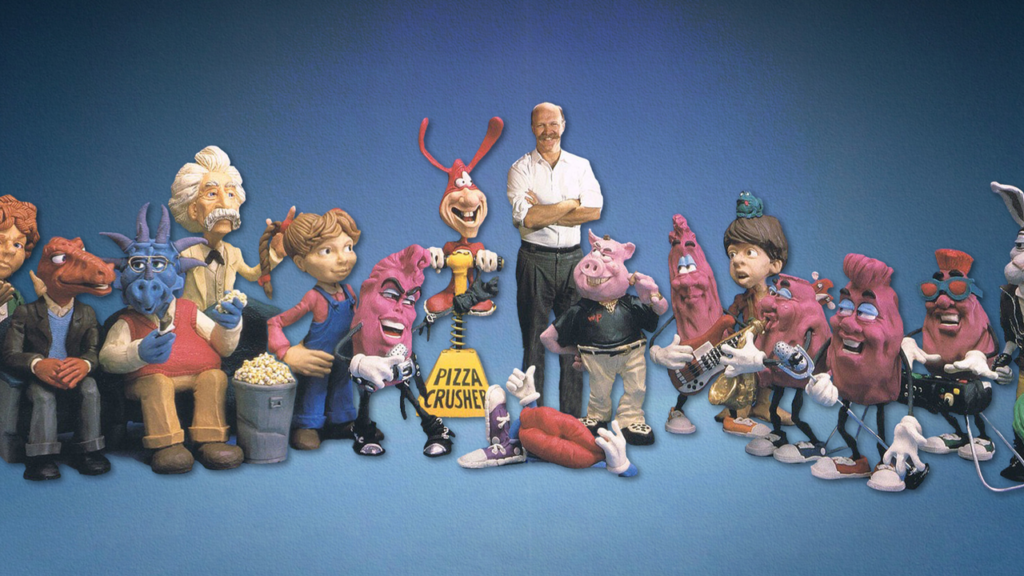 Claydream
Directed by Marq Evans
Premiere: Sunday, June 13th
A modern day Walt Disney, Will Vinton picked up a ball of clay and saw a world of potential. Known as the "Father of Claymation," Vinton revolutionized the animation business during the 80s and 90s. But after 30 years of being the unheralded king of clay, Will Vinton's carefully sculpted American dream came crumbling down.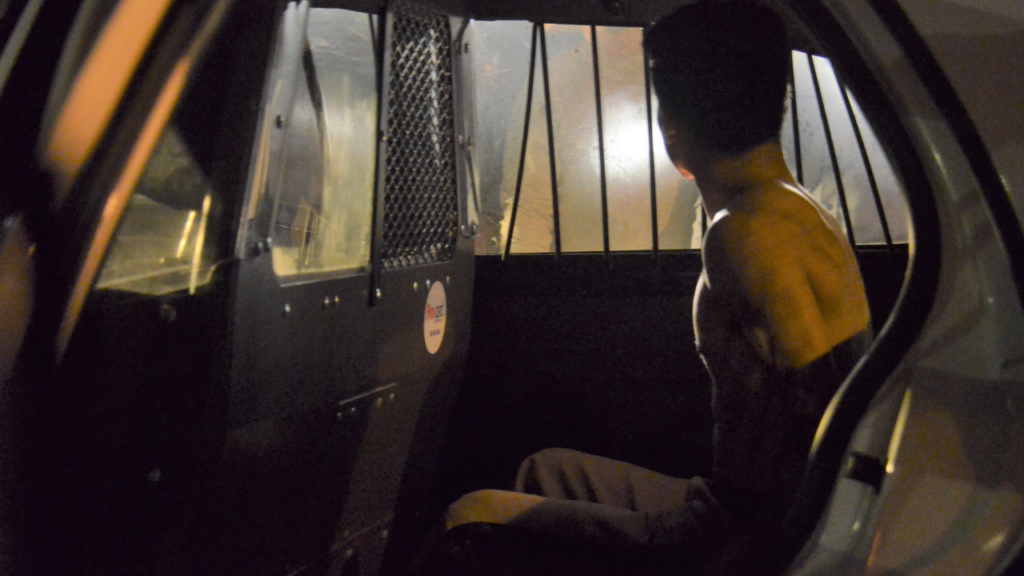 The Phantom
Directed by Patrick Forbes
Premiere: Monday, June 14th
On a cold February night in 1983, Wanda Lopez was stabbed to death while she worked at a Corpus Christi Texas gas station. 21 year old Carlos DeLuna was arrested, and over the next six years, through his trial and subsequent imprisonment he protested his innocence, declaring that it was another Carlos who committed the crime. The prosecution insisted that this other Carlos was a "phantom' and didn't exist.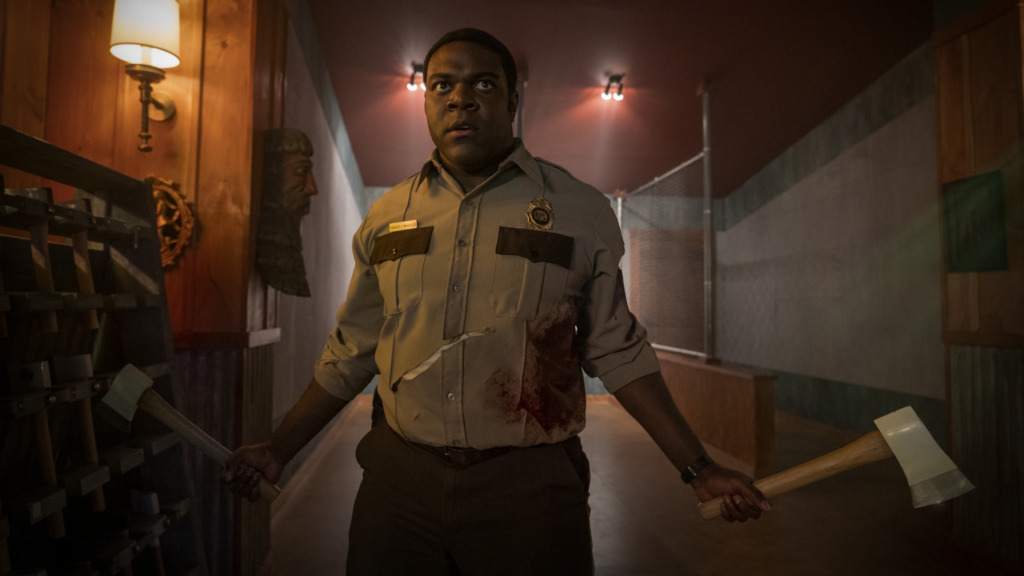 Werewolves Within
Directed by Josh Ruben
Premiere: Wednesday, June 16th
Forest ranger Finn Wheeler (Veep's Sam Richardson) is jazzed about his latest assignment: temporarily living inside The Beaverfield Inn, a cozy, woods-bound nook run by nice folks and frequented by Beaverfield's colorful array of residents, for the duration of a new pipeline construction project. Little does he realize, his timing couldn't be worse. For one, a major snowstorm is set to rid him and the inn's occupants of communication with the outside world. And two, something is on the loose and brutally murdering Beaverfield's denizens—perhaps something lycanthropic. As the body count rises, it's up to Finn to play the reluctant hero and figure what, or who, is shrinking Beaverfield's population.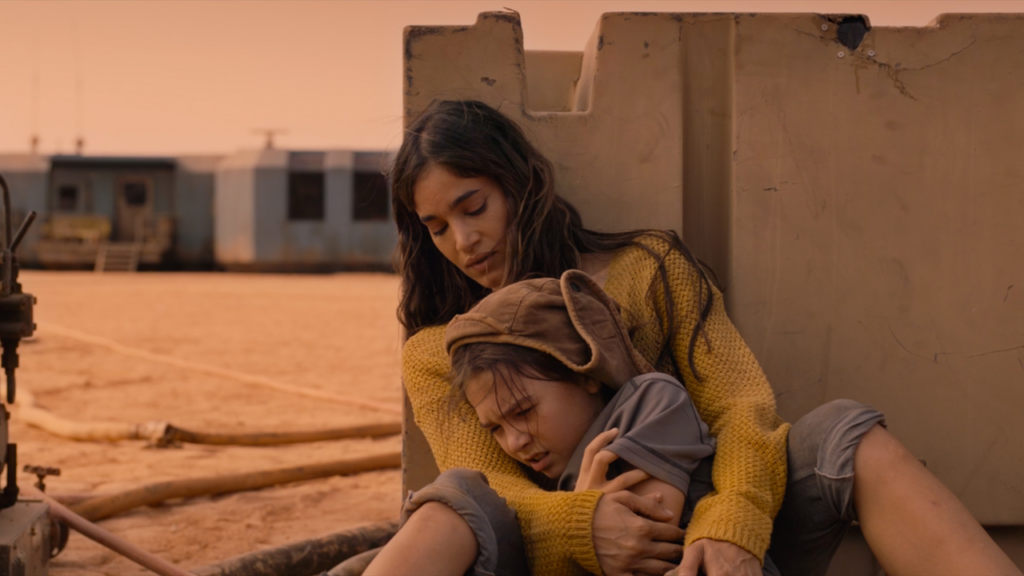 Settlers
Directed by Wyatt Rockefeller
Premiere: Friday, June 18th
Following ecological disaster, a family from Earth eke out an existence on a desolate Mars homestead. Reza (Jonny Lee Miller, Elementary) and his wife Ilsa (Sofia Boutella, Star Trek Beyond), do their best to protect nine-year-old daughter Remmy (Brooklynn Prince, The LEGO Movie 2) from the perils of this forbidding landscape. But when hostile outsiders appear in the surrounding hills, Remmy realises the disturbing reality her parents have been keeping from her. She becomes hostage to Jerry (Ismael Cruz Córdova, The Undoing), and as time goes by, the probability of escape for Remmy (now played by Nell Tiger Free, Game of Thrones) grows increasingly remote, while Jerry's intentions grow more and more sinister.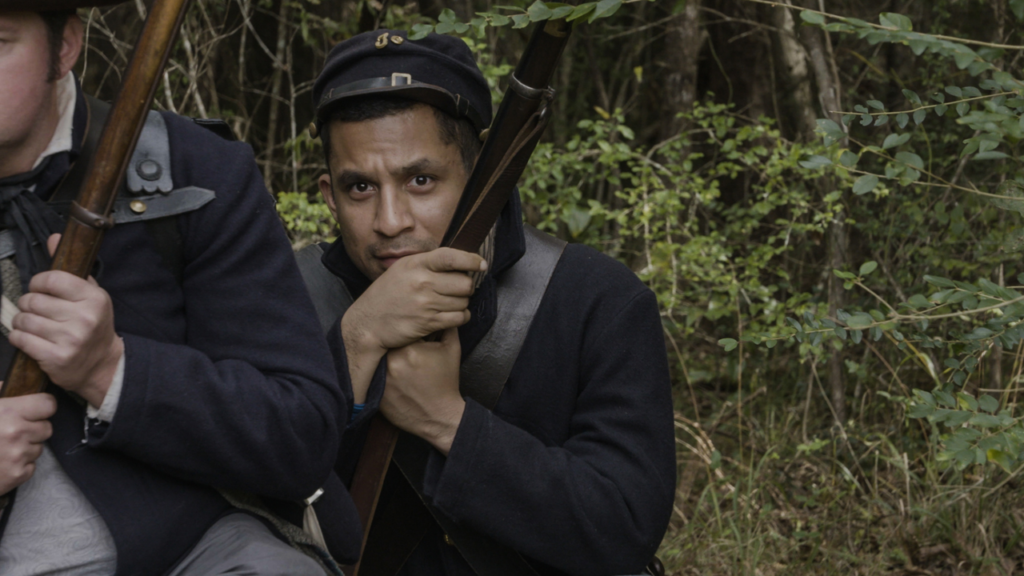 The Neutral Ground
Directed by CJ Hunt
Premiere: Saturday, June 19th
In December 2015, the New Orleans City Council voted to remove four Confederate monuments from public grounds. A forceful group of critics protested the decision, and fearing retaliation, no crew would agree to remove the statues. To comedian and writer CJ Hunt, these protestors' fanatical loyalty to the losing side of a 160 year-old war seemed like ideal material for a short, satirical internet video. But as he filmed the conflict surrounding the monuments, a bigger story began to reveal itself.
---
Find more of our 2021 Tribeca Film Festival coverage at this link.
The Tribeca Film Festival was founded by Robert De Niro, Jane Rosenthal, and Craig Hatkoff in 2001 to spur the economic and cultural revitalization of lower Manhattan following the attacks on the World Trade Center. Tribeca will celebrate its 20th year June 9 – 20, 2021. www.tribecafilm.com/festival