"I wanted to do a love letter to wrestling," David Arquette tells me about his new film, You Cannot Kill David Arquette, a documentary that charts his return to the world of professional wrestling. For those puzzled by the word "return," you might not know that Arquette won the WCW World Heavyweight Championship in 2009, part of a publicity stunt to help promote his wrestling-themed action comedy Ready to Rumble, which featured several members of WCW's roster.
But wrestling fans have never forgotten, and Arquette's brief time as champion has long been considered a stain on the title's legacy, a sign of disrespect from an outsider who perceived the business as a joke. But one thing that becomes crystal clear through watching the film is that Arquette has a distinct love and appreciation for the wrestling business — a notion reinforced during our conversation this week.
"Originally, it was Hulk Hogan I was a huge fan of," he says almost wistfully, which makes sense. Born in 1971, Arquette would've been a teenager during one of professional wrestling's most prominent periods in the mid-1980s, when the World Wrestling Federation was selling out arenas and Hulk Hogan was one of the most recognizable sports icons in the world.
But Arquette was also drawn to another legendary name in the business: Andre the Giant. "I saw them together," he recalls of Andre and Hogan. "It just blew my mind to see Andre the Giant in person. That really hooked me into that world." Soon, he was poring over tapes of larger-than-life personalities like Junkyard Dog, Jimmy "Superfly" Snuka, "Rowdy" Roddy Piper, and especially "Macho Man" Randy Savage and his stunningly beautiful valet, Miss Elizabeth. "That whole world, I just loved it."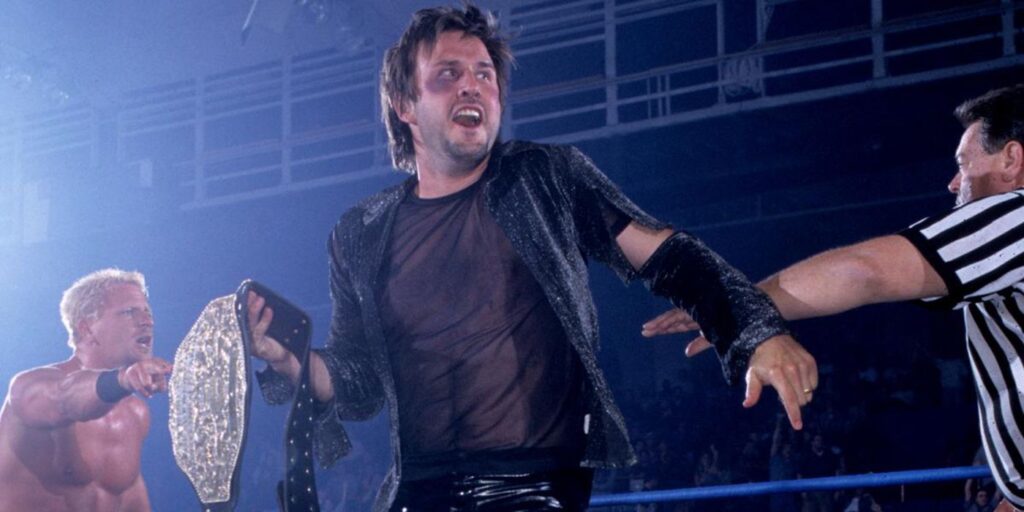 David Arquette's journey is nothing if not arduous, taking him from a backyard wrestling promotion on the East Coast, where the ring is supported by 2x4s and stacks of tires, to the streets of Tijuana, where luchadors engage in "street wrestling" in exchange for tips from motorists. But the most harrowing moment comes during a "death match" against Nick Gage, where Arquette's throat is gashed open by a piece of glass from a broken fluorescent light tube.
"I thought I was dying," he says, and when you see the footage of Arquette clamping his hand against the wound, panic in his eyes, it's easy to understand why. Nevertheless, Arquette is laughing as he relates the sequence of events. "I first tried to pin Nick Gage, so just in case I was dying, I could go out a winner. But I wasn't supposed to win, so he promptly kicked out!"
Rolling out of the ring, Arquette called for longtime pal Luke Perry, who had accompanied him to the event. "I could hear his voice, but I couldn't see him," he recalls. Perry checked the damage and determined that despite the blood cascading down his friend's neck, the wound wasn't actively pumping — so rather than seek immediate medical attention, Arquette opted to finish the match and ensure fans got what they paid for.
"I knew at that point I wasn't gonna bleed out," he says. "So I went back in the ring, [Nick] got the win, and I went to the hospital." Arquette admits this probably wasn't the most sound decision he's made. "It was definitely reckless. I think you have to be a little bit reckless just to choose wrestling as a profession anyway."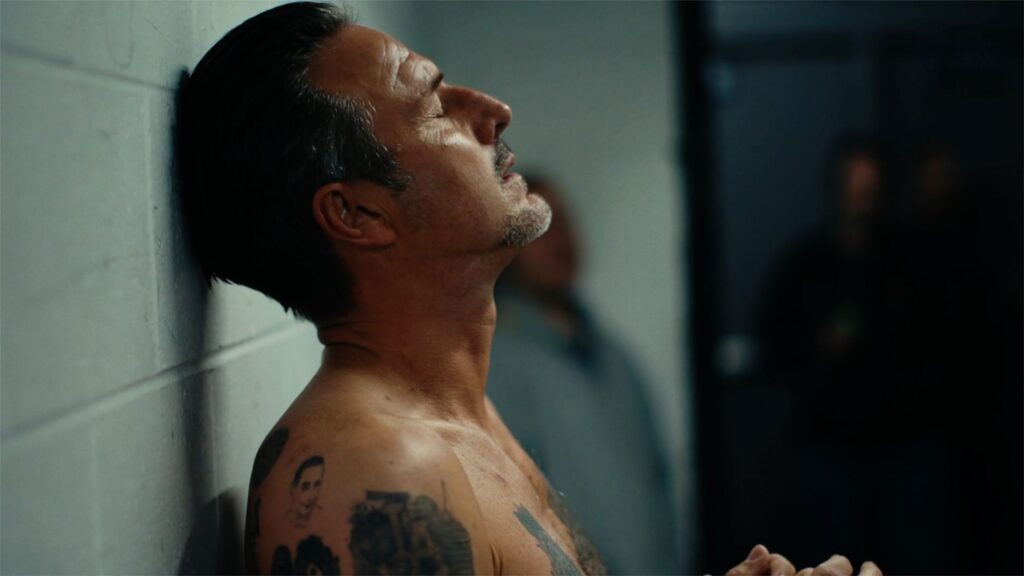 While Arquette doesn't necessarily regret participating in a such a dangerous and violent offshoot of the sport, he's not thrilled with the amount of media coverage his injury generated. "I feel bad because some people are seeing that as representative of professional wrestling," he says with a sigh. "It's a whole different side of the business that some sort of frown on, and professional wrestling is much more kid-friendly."
"And not as bloody," he adds, with a wry chuckle.
Whether or not David Arquette's dalliance with professional wrestling has come to an end is yet to be seen, but for now, he has no immediate plans to get back in the ring. "I really enjoy being a fan of it," he tells me. "There's a connection with the fans that you get in wrestling that you can't get anywhere else. It's very personal and very human."
But he hasn't completely ruled out a return, either, and speaks excitedly about the possibility of future involvement. "I might not be strong enough or big enough," he says with a laugh. "But I'm tough, and I'm crazy — I might be crazier than most of them!" Perhaps his future lies in being a manager or onscreen personality, rather than an in-ring performer? "I could be the new Jimmy Hart!" he exclaims.
One thing's for sure: regardless of whether or not he step foot inside the squared circle again, David Arquette's love of pro wrestling isn't going anywhere. "Once it's in you, that's it," he says. "It never really goes away."
You Cannot Kill David Arquette is now available on digital streaming and On-Demand platforms. Read our full review here.