Taika Waititi's latest effort, the World War II comedy Jojo Rabbit, follows a young Nazi devotee who discovers that his mother has been hiding a teenage Jewish girl in the wall of her study. It sounds like the sort of thing that would make for a somber dramatic piece, but as we noted in our review, the film is actually a delightfully bizarre mix of tones that manages to tug heartstrings and tickle funny bones.
Thomasin McKenzie, whose performance in last year's Leave No Trace generated plenty of well-deserved praise, portrays the aforementioned refugee Elsa. It's a pivotal role that informs much of the film's emotional arc, and the 19-year-old New Zealand native recently stopped in Phoenix for a roundtable discussion with journalists about getting into character and working with a director like Waititi.
We hope you'll enjoy highlights from this interview with Jojo Rabbit star Thomasin McKenzie.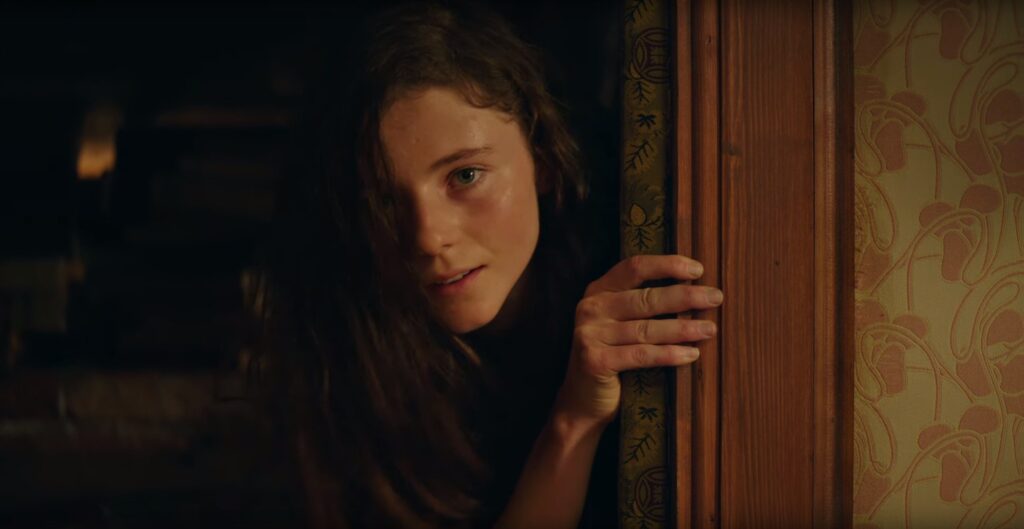 It seems that you really had to strike a balance with this character. Elsa is very strong — she put Jojo on his heels — but at the same time, she was in a very vulnerable place. What was your process in trying to find that balance?
Thomasin McKenzie: I worked with a historian who was able to fill in a lot of gaps for me, but also told me some really shocking things that [Jewish people] were confronting. So I think knowing that history, and at the same time being aware of how terrified Elsa must have been but also wanting to portray her as being the strong person that she was, I think it was definitely a constant battle. I think just being aware of that past and at the same time, still wanting to show that she wasn't just a victim — that she was so much more — is where the balance came.
I'm glad you mentioned that, because one of the things I really liked about Else is that she's a victim, but she refuses to let what's happened to her be her sole, defining characteristic. Was that something that you considered when taking this role, the opportunity to portray this multifaceted person who just wasn't one-dimensional?
Thomasin McKenzie: Yes, definitely. But I want to say quickly, I was not offered this role straight off the bat. It was definitely the normal audition process, so they didn't send me the script, and I was going "Do I want to be part of this or not?" The whole time it was me going, "I really want to be a part of this! Please cast me!"
This isn't a bad thing, but in a lot of World War II films and Holocaust films, these Anne Frank-like characters are portrayed more on the victim side — which they were, of course they were victims and going through a disgusting thing that no being on Earth should ever have to experience. But I was also interested in [Elsa] having some kind of power in a way, as much power as she could possibly have in that situation.
Elsa is a very, very smart girl, and she saw an opportunity with Jojo. She saw how manipulated he'd been, and his idea of what she was: this monster in the attic. She recognized that and she used it to her advantage, and she got the upper hand in that way, where she was kind of able to control him. Anyone in that situation — holding so much anger and confusion mixed with fear — would want to take back some kind of control.
So yeah, I think she's such an interesting character, because she has so many things going on inside her mind, and at the same time, she's a really young girl who has has no idea why all of this is happening to her.
A lot of people describe the movie as "a comedy about a kid whose imaginary friend is Adolf Hitler." Based on that description, did you have any apprehension about taking a role in this film? Or was Taika Waititi's involvement enough for you to be comfortable?
Thomasin McKenzie: I definitely had a bit of apprehension. The second I read through the audition screens, and talked to my team about it and heard what they had to say about it, I could tell it was going to be something really special. When I got the role and was on the set, there was always a vibe that everyone working on it was so excited to be telling this story that's been told so many times before, but in such a different and unexpected way.
But of course, although we were all so excited, you never know how the audience is going to react, no matter what you're doing. It could be the safest film on Earth, and people could hate it. No one's going to like everything. So, there was definitely a bit of apprehension in not knowing how people would respond. But despite that, the whole time I could feel that it was such a special project., and I felt beyond lucky to be a part of it.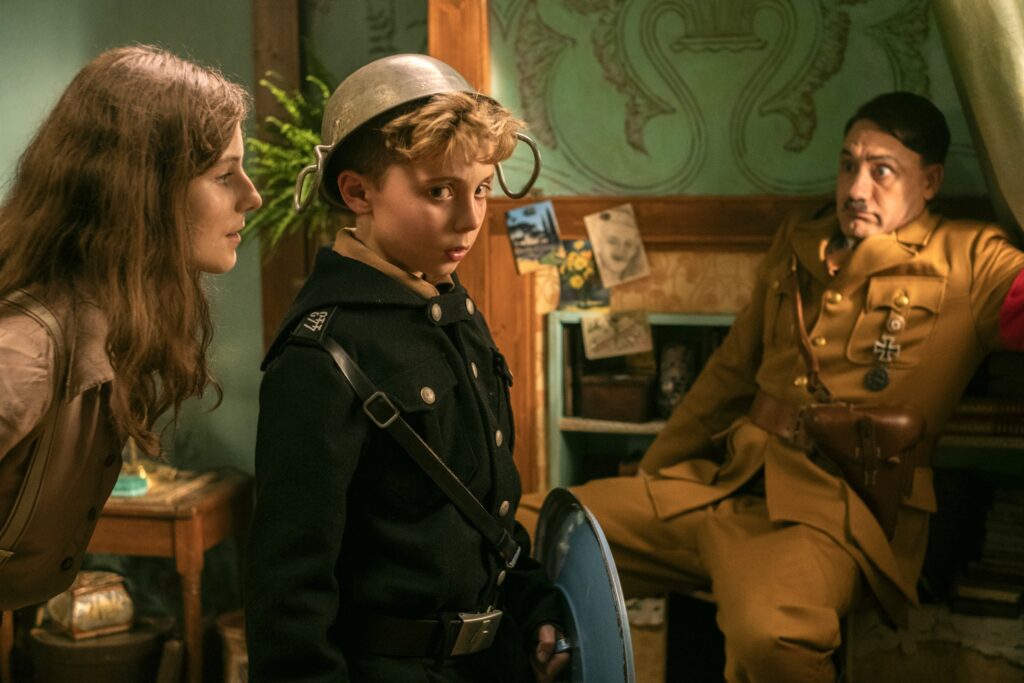 Jojo Rabbit is the first movie for your costar, Roman Griffin Davis. Were you like his big sister on set, and did you ever need to help coach him?
Thomasin McKenzie: Oh, he definitely was my little brother, and I felt like his big sister. He did not need coaching from me at all. I actually had so much admiration for him throughout the whole experience, because he was working more days than I was, and he handled such a heavy role with so much professionalism and emotional maturity. I definitely did not feel like I needed to be giving any advice. I was kind of taking advice from him.
Most of your scenes were with Roman, but you have a couple of wonderful moments with Scarlett Johansson that are so sweet and tender. Were you intimidated to work with someone of her caliber?
Thomasin McKenzie: I think the idea of it was a little bit intimidating, because she's someone I've looked up to for a really long time. She's such a strong person, so I was bit star-struck, but when we were actually filming the scenes, she was so lovely. I didn't feel like she was some massive actress, who'd had this incredible career. She's just a human being, and we were doing it together, and we had a really lovely time. Also, [Elsa and Rosie] are the two kind of only sane people in the film, so they were the calmest scenes I did. They were just very quiet and gentle.
You've had a chance to work with Taiki, and you've also worked with Edgar Wright. These are two directors with very distinct styles and visions. So whose set was more fun to be on?
Thomasin McKenzie: [laughs] I can't say! They're both fun in different ways. I had a bigger role in Last Night in Soho, so I had more of a workload. And as you would expect of Edgar, it was a very technical project, and there was a lot going on. I did night shoots for the first time, and we were filming in the middle of Soho and I was having a really great time experiencing so many different things.
With Jojo Rabbit, there was so much joy and laughter on the set, when appropriate, so it was fun in that respect. They're both equally fun. [laughs]
Jojo Rabbit is now playing in theaters. For more information on the film, read our review here.