It's impossible to discuss the release of Zack Snyder's Justice League without first examining the circumstances which brought us here. After reimagining Superman in 2013's Man of Steel and pitting him against another DC Comics juggernaut in 2016's Batman v Superman: Dawn of Justice, writer-director Zack Snyder was poised to unite a legendary team of superheroes in Justice League, the first of a planned trilogy that would hopefully level the playing field between Warner Bros. and rival Marvel Studios. But when tragedy struck behind the scenes, Snyder was forced to step away from the project in post-production, and Joss Whedon was brought in to shepherd the film across the finish line.
After major script revisions and several weeks of reshoots, Justice League debuted to savage reviews from critics and a lukewarm audience response, grossing less domestically than Snyder's previous two DC outings and falling well short of the studio's hopes. The brightly colored, quip-heavy footage added by Whedon felt at odds with Snyder's somber, more dramatic approach to the material, and the two styles failed to gel into anything cohesive, leaving behind a Frankenstein's monster of a film that misfired so catastrophically, the studio elected to change course for many future DC-related projects.
Not long after its release, rumors began swirling that Snyder had put together a working cut of the film before his departure, one that was practically completed but that the studio elected to throw into a vault, never to see the light of day. "Release the Snyder Cut" became a mantra for a vocal fanbase convinced that a better version of Justice League existed, spawning an online movement that unfortunately came with a nasty streak of toxicity, leading to campaigns of harassment against film critics and studio executives.
For a long time, it seemed the fervor over the "Snyder Cut" would eventually fizzle out. But with AT&T's acquisition of Warner Bros. and a new streaming service in desperate need of a marquee title, the news came last spring that HBO Max would play host to a completed version of the director's original vision. Contrary to the rumors, a finished cut wasn't just sitting on a shelf waiting to be released: Snyder would spend the next few months (and reportedly over $70 million) to complete more than 2500 visual effects shots, commission a new score and even shoot additional material for his four-hour opus. Now, less than a year after that announcement, Zack Snyder's Justice League is finally here, but can a film that's practically been mythologized by its fandom live up to expectations?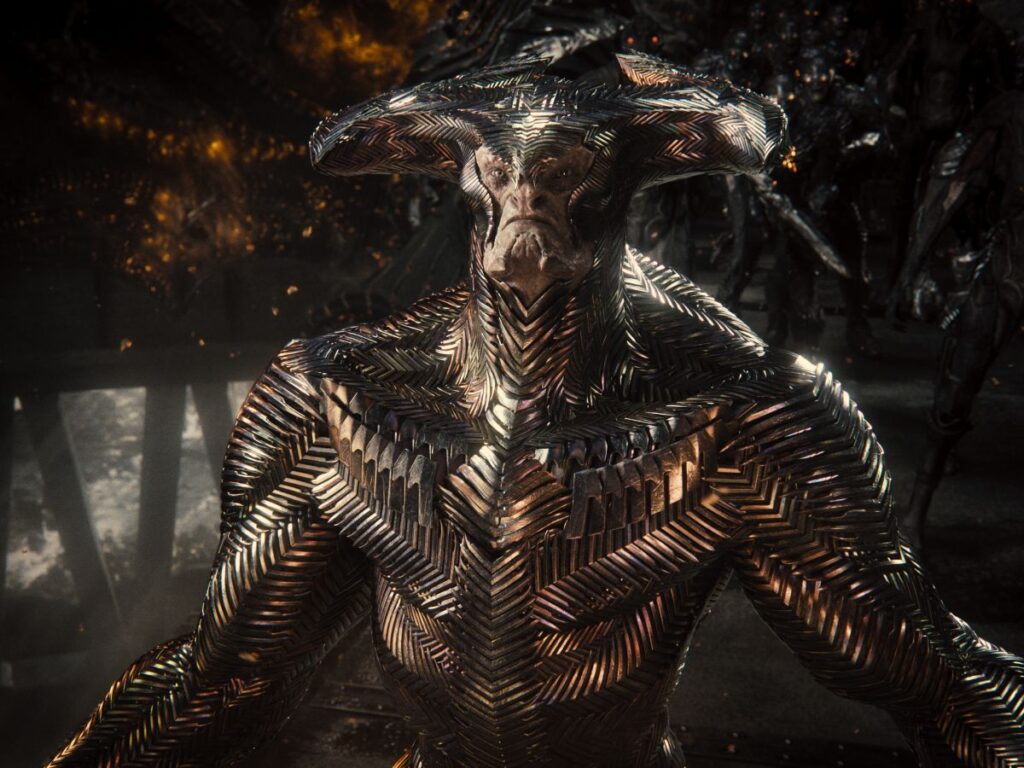 That all depends on just what those expectations are. Last year, Snyder told The Hollywood Reporter that his completed version of the film would be "an entirely new thing" and that based on his understanding of Whedon's version — which he's never viewed himself — audiences "probably saw one-fourth of what I did." Both of those statements are demonstrably false: while Zack Snyder's Justice League does contain new footage, it shares a significant amount of material with the 2017 theatrical release, albeit much of it rearranged, recut or with different post-production effects (the villain Steppenwolf, in particular, has undergone a distinct visual makeover). The color grading is also more consistent with the muted, washed-out look of Snyder's other DC films, an improvement over Whedon's poppy, oversaturated approach.
The basic structure of the film, which finds Batman (Ben Affleck) recruiting a team of metahumans to stop a threat from another dimension, remains intact, but there's a substantial amount of backstory and connective tissue that fills in narrative gaps, adding more context and nuance to key scenes and providing more clarity around character motivations. Many of the action sequences have been reworked and improved, including Diana (Gal Gadot) thwarting a terrorist attack in downtown London, an expanded depiction of the assault on Themyscira, and the initial confrontation against Steppenwolf (Ciaran Hinds) in the tunnels beneath Gotham Harbor.
The most consequential changes are centered around Victor Stone (Ray Fisher), the Gotham-born football star whose research scientist father (Joe Morton) uses alien technology to save his life after a horrific car accident, transforming him into the hyper-intelligent Cyborg. While barely registering as a character in Whedon's film, Snyder devotes notable time to fleshing out Victor's arc, establishing him as arguably the most pivotal member of the team. Elsewhere, we spend more time with Barry Allen (Ezra Miller), witnessing his first meeting with eventual love interest Iris West (Kiersey Clemons) in a sequence that didn't particularly work for me. Barry also has a much more important role to play during the climactic battle against Steppenwolf and his army — you won't find him pushing a broken-down pickup truck while everyone else gets their hands dirty.
DC Comics villain Darkseid (Ray Porter) was completely excised from the 2017 release, and fans eager to discover how he fits into Snyder's vision are likely to be underwhelmed, as Snyder clearly intended to establish the intergalactic conqueror as a future threat — this was originally meant to be the first installment in a trilogy, after all. Likewise, anyone hoping to see a more expansive role for Superman (Henry Cavill) would be wise to temper those expectations, as the Man of Steel has about the same, if not less, screentime here than he did in the theatrical release — although comic readers are sure to be elated when they see Cavill don the black and silver version of Superman's costume, which admittedly looks great.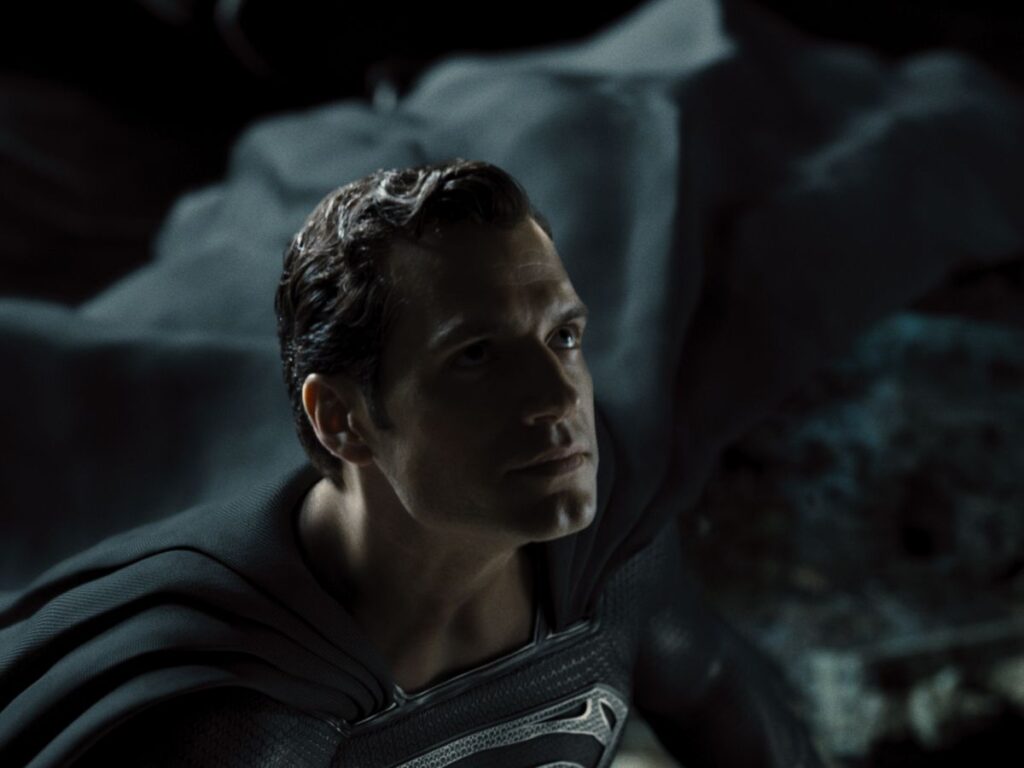 The other major addition here is an entirely new scene, tacked on during the epilogue, which expands on Bruce Wayne's nightmarish visions of an apocalyptic future, and offers the Dark Knight an opportunity to go face-to-face with The Joker (Jared Leto, offering an alternate take on the character he portrayed in Suicide Squad). The film effectively ends on a cliffhanger, and with no plans to direct any future DC Comics films, Snyder's choice to film new material that will likely never be paid off feels like kicking the hornet's nest. Don't be surprised if "fund the Snyder Cut sequel" becomes the new slogan for the director's faithful followers.
Overall, Zack Snyder's Justice League is superior to the 2017 release. It feels more coherent, more complete, and is easily the version I would recommend. And yet, watching the film clearly illustrates why studio executives balked at Snyder's plan in the first place: the plot is dense and full of clunky exposition, the tone is even more dour than Batman v Superman, and the four-hour running time makes it completely nonviable as a theatrical venture. A streaming platform like HBO Max is likely the only place where Snyder's uncompromised vision could've been realized, and even then, consideration was given to releasing it as a multi-part limited series (the finished film is divided into chapters, each with its own title card).
Matt Reeves recently wrapped production on The Batman, a standalone film divorced from the continuity Snyder created, and Andy Muschietti is poised to begin shooting The Flash, which promises to introduce multiple version of the same heroes from multiple realities (Ben Affleck and Michael Keaton are both slated to appear as alternate versions of Batman), effectively establishing a completely new timeline. With Warner Bros. wiping the slate clean, Zack Snyder's Justice League is likely to be the last we see of the director's sprawling vision of the DC Universe, but the unique circumstances that brought us here all but ensure we'll be talking about this film for a long time to come.
---
For more on Zack Snyder's Justice League, check out Kyle's review at this link.