The 2020 edition of the SXSW Film Festival was sidelined as the COVID-19 pandemic began to take hold in the United States, just weeks before the festival's scheduled kickoff. One year later, the Austin-based event is following the example set by AFI Fest, Sundance, and others: SXSW 2021 is going digital.
From Tuesday, March 16 to Thursday, March 18, SXSW 2021 will premiere new work every two hours online, from 10am to 8pm Central Time. SXSW audiences will have access to 75 features and 84 short films, with films premiering online and remaining available on-demand until they reach capacity limits. With such a huge catalog, there's a treasure trove of content to choose from, and we've managed to narrow the list down to 14 selections that are definitely on our radar.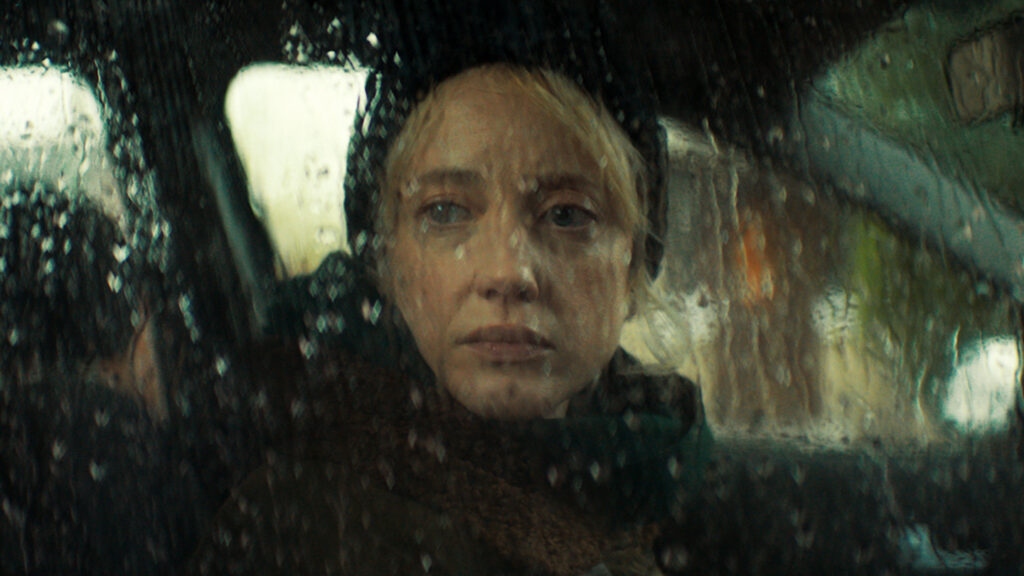 Here Before
Directed by Stacey Gregg
After new neighbors move in next door, a bereaved mother begins to question her reality in this unsettling psychological thriller.
Filmed on location in Northern Ireland, Stacey Gregg partners with the always excellent Andrea Riseborough for her feature-length debut.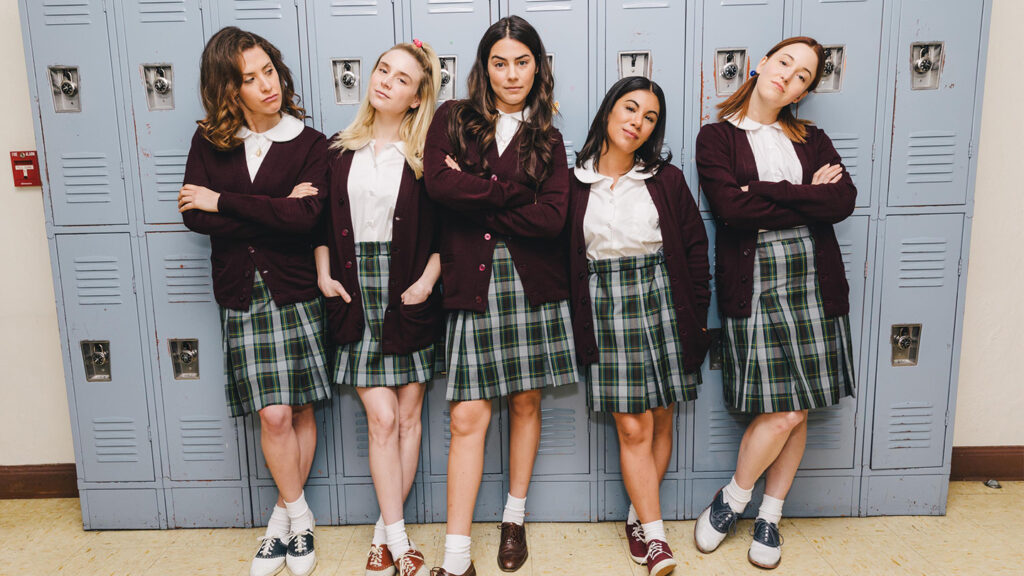 Women is Losers
Written and Directed by Lissette Feliciano
In 1960s San Francisco, a once-promising catholic school girl, Celina Guerrera (Lorenza Izzo), sets out to rise above the oppression of poverty and invest in a future for herself that sets new precedents for the time.
Inspired by the real-life women in her family, Lissette Feliciano tackles systemic racism, misogyny and "everything I was told I can't do" in this deeply personal film that "says the unwritten rules of our world out loud."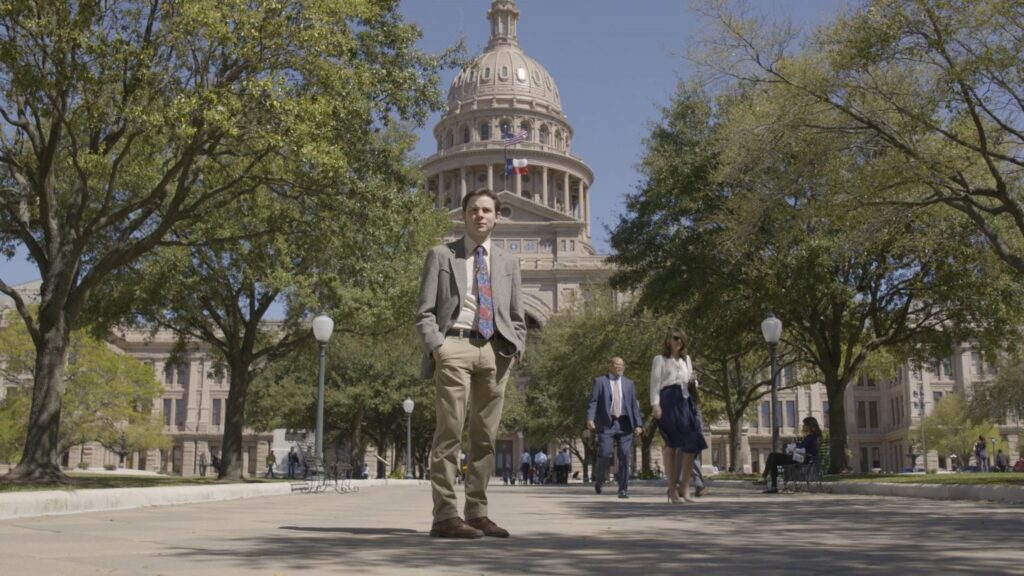 Kid Candidate
Directed by Jasmine Stodel
Kid Candidate tells the story of Hayden Pedigo, a 24-year old experimental musician and his unlikely run for Amarillo city council after his Harmony Korine inspired spoof campaign video went viral.
Described as "a portrayal of Amarillo through the people who live here," Jasmine Stodel's documentary follows an unlikely crusader trying to affect change and force the system to work for everyone — not just the wealthy.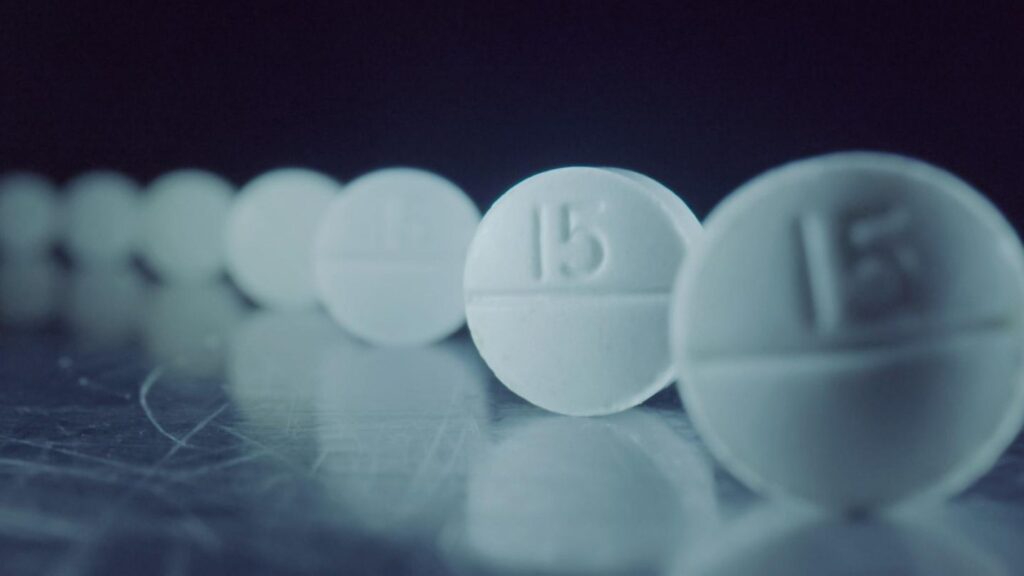 The Oxy Kingpins
Directed by Brendan FitzGerald
The Oxy Kingpins covers the untold story of how a network of pharmaceutical manufacturers, distributors, and retailers worked together to orchestrate and perpetuate the opioid crisis that has killed over half a million people in America.
The first project from TYR Productions, a new film and TV venture from The Young Turks, is executive produced by Adam McKay and promises to reveal "the unbelievable story of how Big Pharma started legally selling heroin to the American people."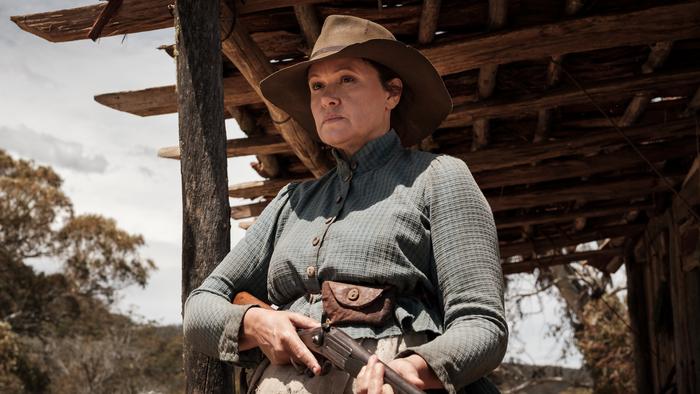 The Drover's Wife: The Legend of Molly Johnson
Written and Directed by Leah Purcell
The Drover's Wife: The Legend of Molly Johnson is a reimagining of Leah Purcell's acclaimed play and Henry Lawson's classic short story. A searing Australian western thriller asking the question: how far do you go to protect your loved ones?
Having already adapted Henry Lawson's short story into an award-winning stage play and a novel, Leah Purcell brings the tough-as-nails bush woman to the big screen in this tale of violence, racism and survival.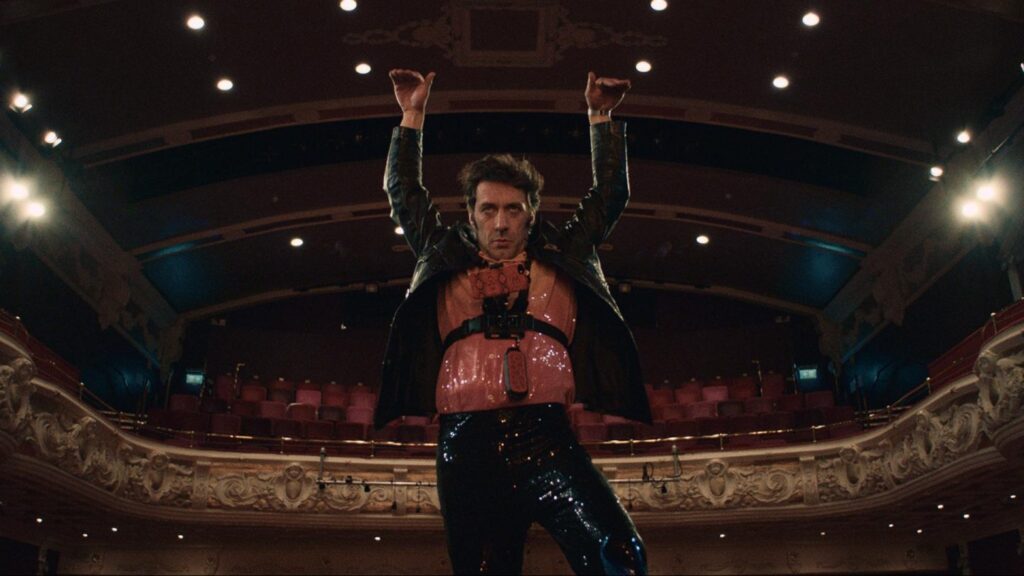 Paul Dood's Deadly Lunch Break
Directed by Nick Gillespie
When Paul's chances of winning a national talent contest are ruined and his dreams of fame are slashed, he plans a deathly revenge rampage!! 1 lunch break, 5 spectacular murders! Each wrongdoer dispatched in a fitting manner by the sparkly suited Paul!
Nick Gillespie takes a darkly comedic look at fame obsession and social media addiction as he follows a reality show hopeful on a series of events that threaten to unravel his sanity.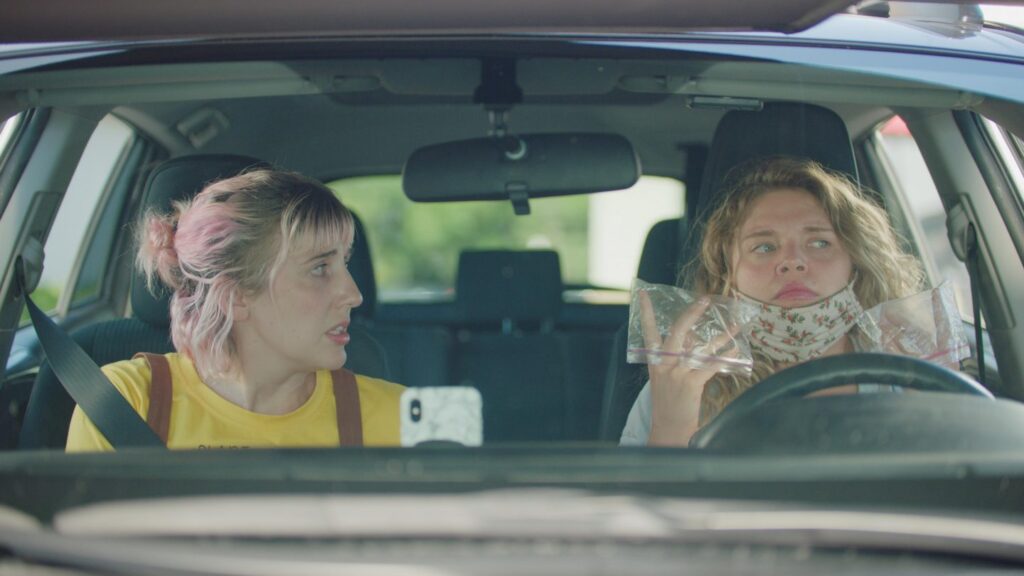 Recovery
Directed by Mallory Everton and Stephen Meek
Two directionless sisters brave a cross-country road trip to rescue their grandmother from a COVID outbreak at her nursing home.
One of several COVID-themed films at this year's festival, this road trip comedy set during the early months of the pandemic promises big laughs from stars Mallory Everton and Whitney Call.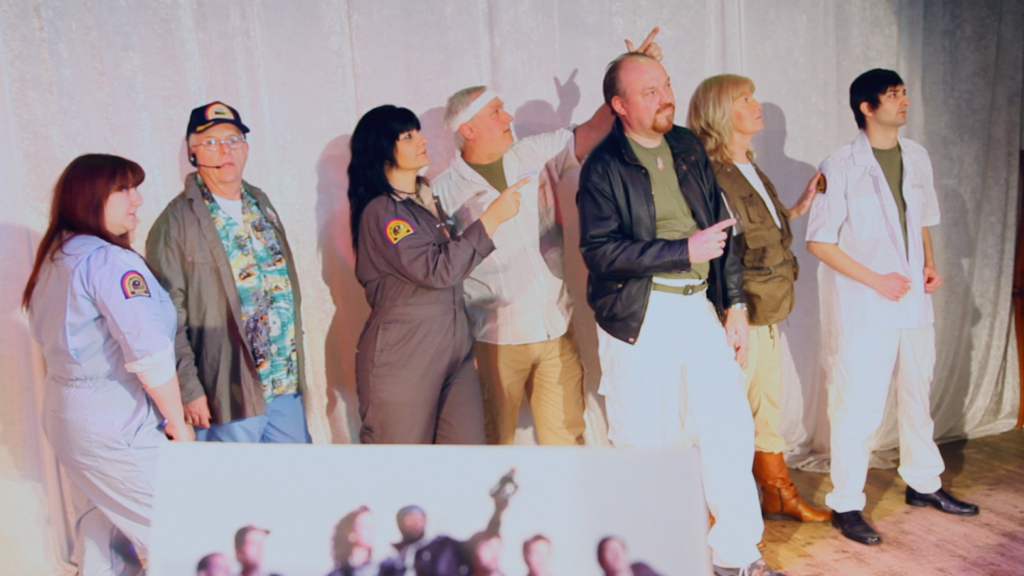 Alien on Stage
Directed by Danielle Kummer and Lucy Harvey
British bus driver's amateur stage show of Ridley Scott's Alien, accidentally makes it to a famous London theatre! With awkward acting and special effects requiring more luck than judgement, will their homemade homage be alright on the night?
Documentarians Danielle Kummer and Lucy Harvey follow a group of Dorset bus drivers as they mount a low-budget adaptation of Ridley Scott's sci-fi classic, taking them on an unlikely journey from community theatre to the West End.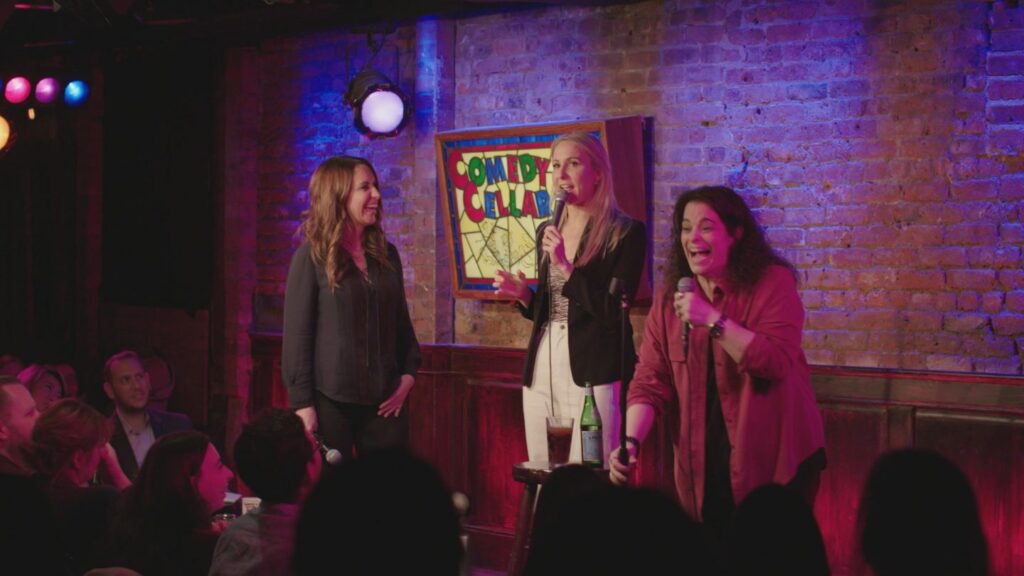 Hysterical
Directed by Andrea Nevins
Hysterical is an honest and hilarious backstage pass into the lives of some of stand-up comedy's most boundary-breaking women, exploring the hard-fought journey to become the voices of their generation and their gender.
Premiering at SXSW 2021 en route to an April release on FX, this insightful doc takes viewers behind the curtain of the historically male-dominated landscape of standup comedy, and the obstacles female comics continue to face as they carve out a place of their own.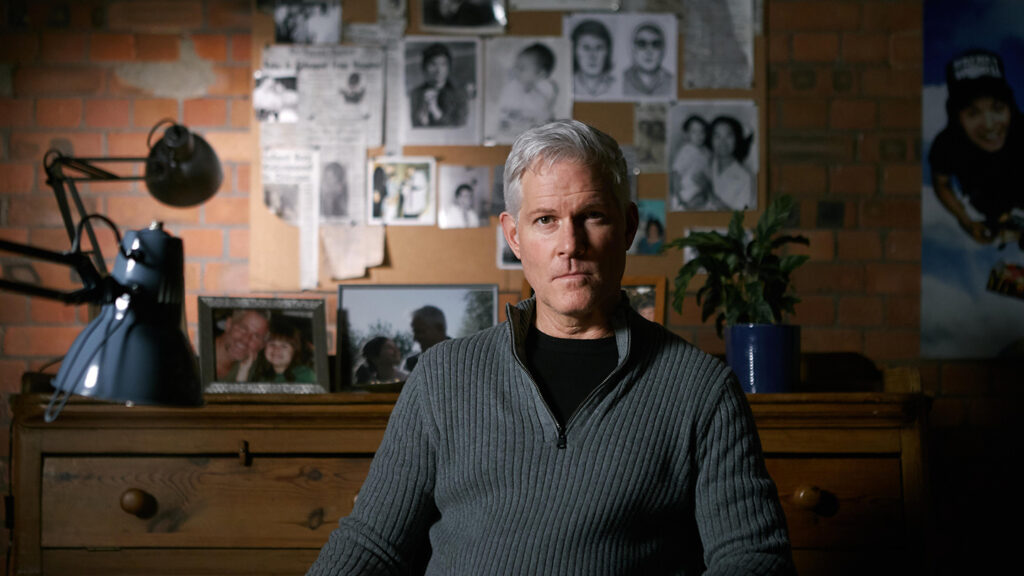 The Lost Sons
Directed by Ursula Macfarlane
1960s Chicago, a baby is kidnapped from a hospital. Fifteen months later, a toddler is abandoned. Could he be the same baby? In a tale of breathtaking twists and turns, two mysteries begin to unravel and dark family secrets are revealed.
Award-winning director Ursula Macfarlane (2019's Untouchable) teams up with the production team behind Three Identical Strangers for this weirder-than-fiction story.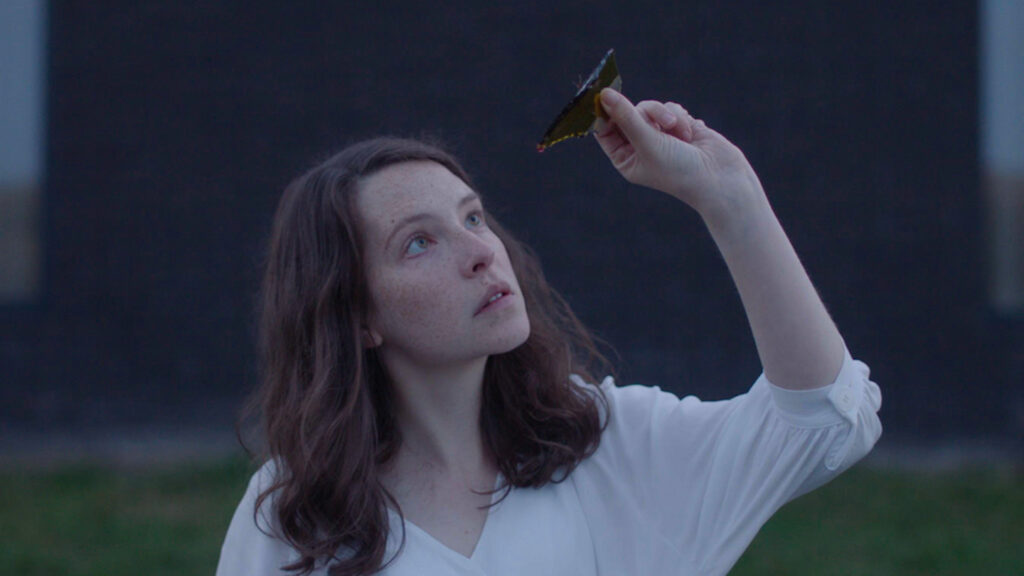 The Feast
Directed by Lee-Haven Jones
Over an evening a wealthy family gathers for a sumptuous dinner with guests in their ostentatious house in the Welsh mountains. Served by a mysteriously disturbing young woman, the assembled party do not realize they are about to eat their last supper.
This feature debut from Lee-Haven Jones centers around a dinner party in the Welsh mountains, where a local businessman tries to secure a deal to mine in the surrounding countryside while the enigmatic young waitress might be more than she seems.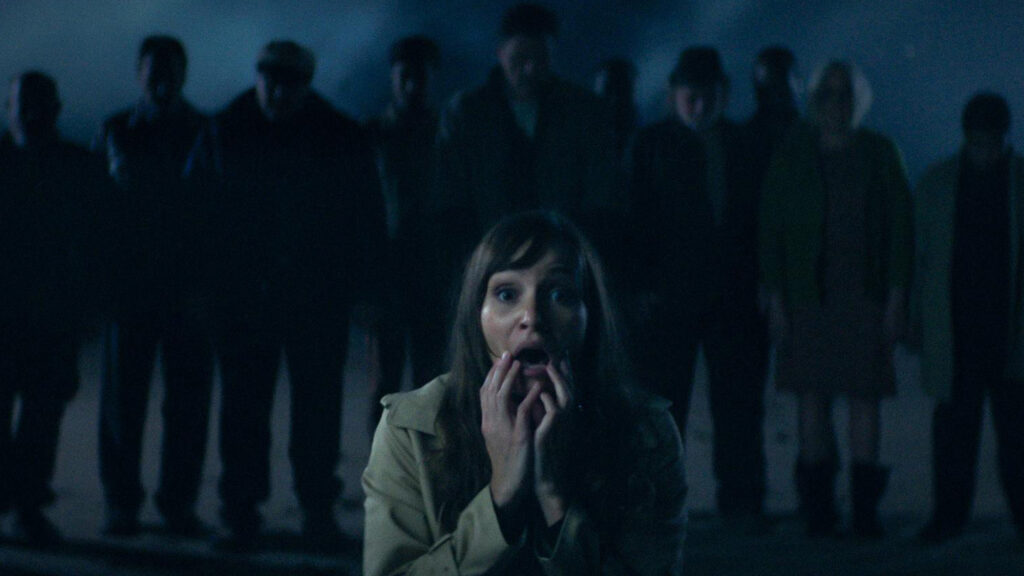 Offseason
Written and Directed by Mickey Keating
After receiving a mysterious letter, a woman travels to a desolate island town and soon becomes trapped in a nightmare.
Festival alumni Mickey Keating (Carnage Park, SXSW 2016) returns to get under our skin with this southern gothic horror story set in an isolated island town.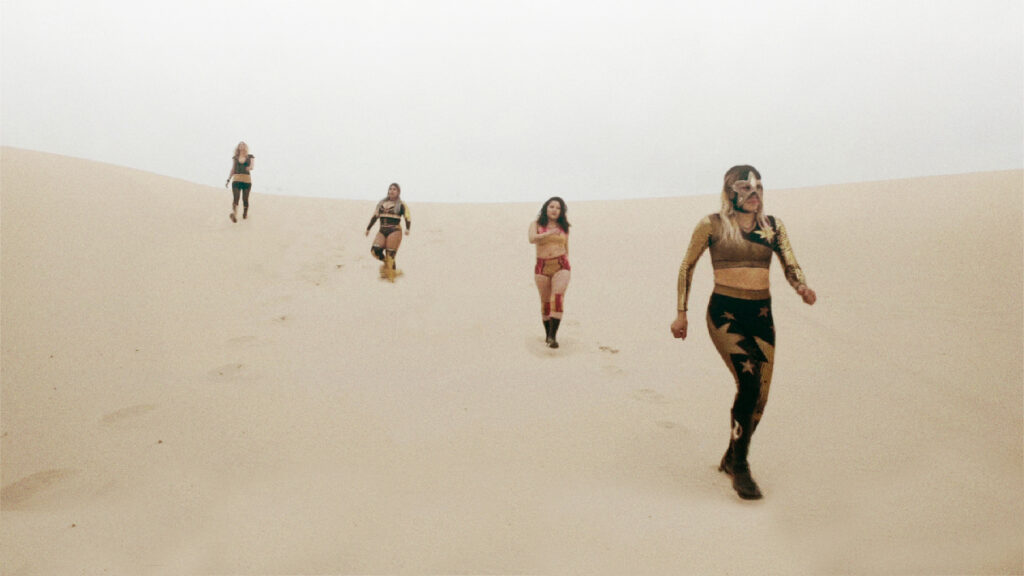 Luchadoras
Directed by Paola Calvo and Patrick Jasim
Luchadoras portrays the courageous female wrestlers of Ciudad Juárez, a city known for its high murder rate against women – who in the ring and in their daily lives fight to redefine the image of what it means to be a woman in Mexico.
An intimate portrait of three female wrestlers from Ciudad Juarez, who each have their own motivations for stepping into the ring and putting their bodies on the line.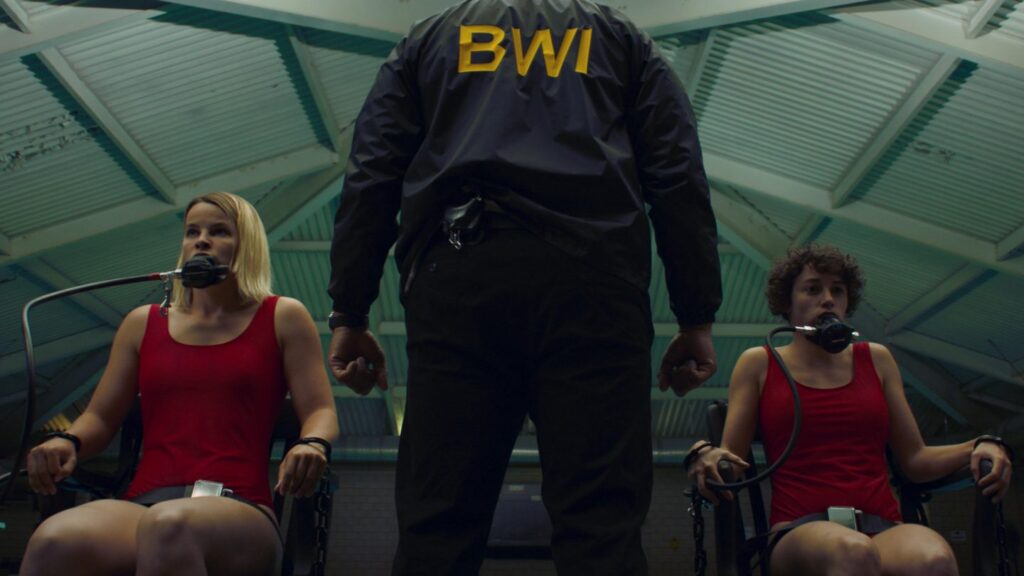 Witch Hunt
Written and Directed by Elle Callahan
In a modern America where witches are real and witchcraft is illegal, a sheltered teenager must face her own demons and prejudices as she helps two young witches avoid law enforcement and cross the southern border to asylum in Mexico.
Elle Callahan takes aim at "a society where irrational fears take favor over common decency" in this genre entry about fugitive witches on the run from law enforcement.
---
SXSW Online will take place across several platforms – web, mobile, and premium viewing from your TV – for a dynamic viewing experience. While SXSW is a global event, certain films will be restricted to access in the United States due to rights and/or filmmaker or distributor discretion. Find more information at sxsw.com/festivals/film.