2019 has been marked by several major cinematic events, including the release of Avengers: Endgame, which capped off nearly a decade of Marvel storytelling with an epic three-hour finale, the rumored penultimate film from writer-director Quentin Tarantino, and the arrival of Star Wars: The Rise of Skywalker, the final installment of the most recent trilogy — and allegedly, the end of the road for the sprawling nine-episode narrative that began more than 40 years ago.
Sprinkled among the major studio tentpoles were a broad range of incredible films, and whittling it down to a list of reasonable size turned out to be more difficult than I anticipated. I could probably continue to ruminate on these choices, rearranging them and swapping them out for others that just barely missed the cut — or I could finally get around to publishing this list. I suppose I'll choose the latter.
Here are my personal picks for the best of 2019.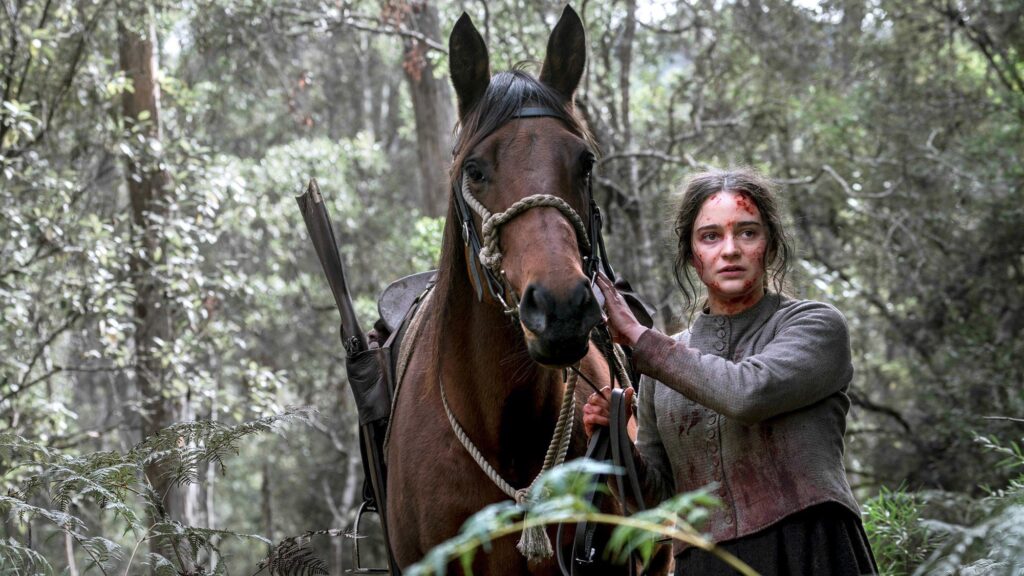 15. The Nightingale
Jennifer Kent's follow-up to The Babadook is a vicious, violent story of retribution, as an Irish convict enlists the help of an Aboriginal tracker to hunt down the British officer that massacred her family. Already infamous for its graphic depictions of heinous acts, the film isn't for everyone, but viewers who can stomach the savagery will be rewarded. Read the full review here.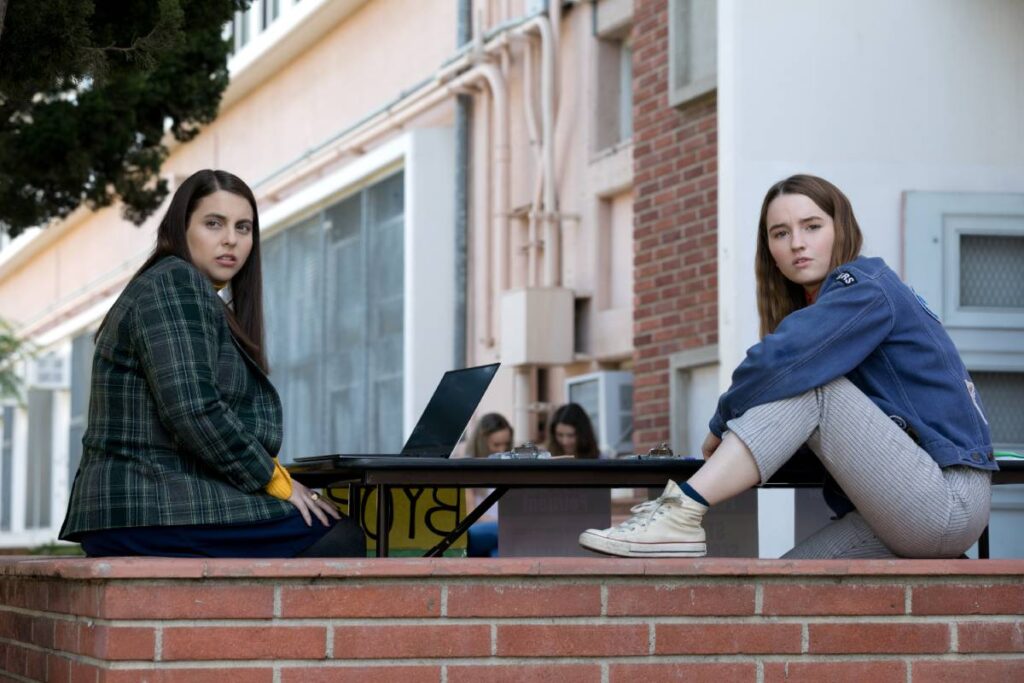 14. Booksmart
A hilarious story about a pair of overachievers trying to party with the cool kids at the end of their senior year, Olivia Wilde's Booksmart is one of the strongest directorial debuts in recent memory. Offering nearly as much heart as hilarity, an instant classic destined to become a landmark entry in the genre. Read the full review here.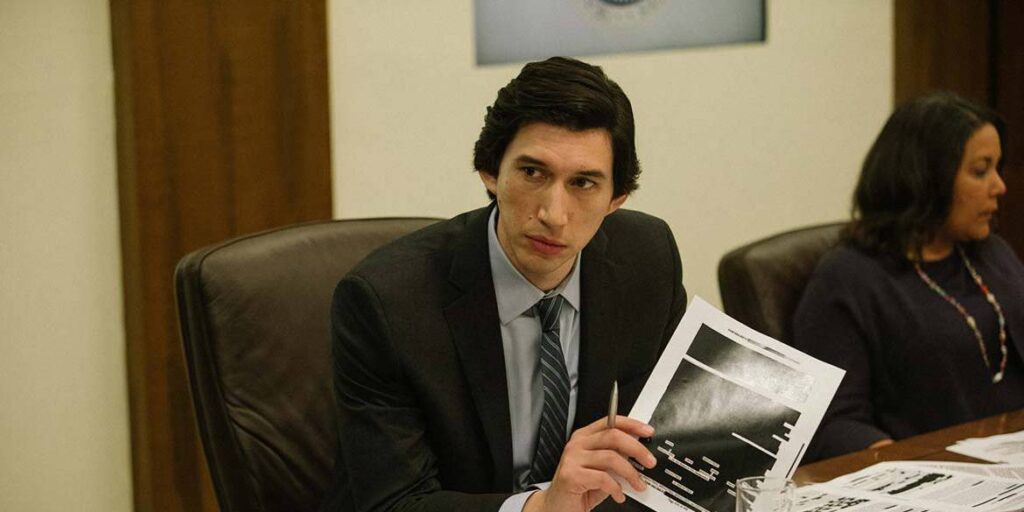 13. The Report
Frequently horrifying and rage-inducing, and consistently riveting, writer-director Scott Z. Burns chronicles a Senate investigation into the CIA's "enhanced interrogation tactics" and the countless layers of bureaucratic red tape which prevent the facts from being released to the public. The ensemble cast is dynamite, particularly Adam Driver's walking manifestation of paranoia, fury and righteous indignation as lead investigator Daniel Jones. Read the full review here.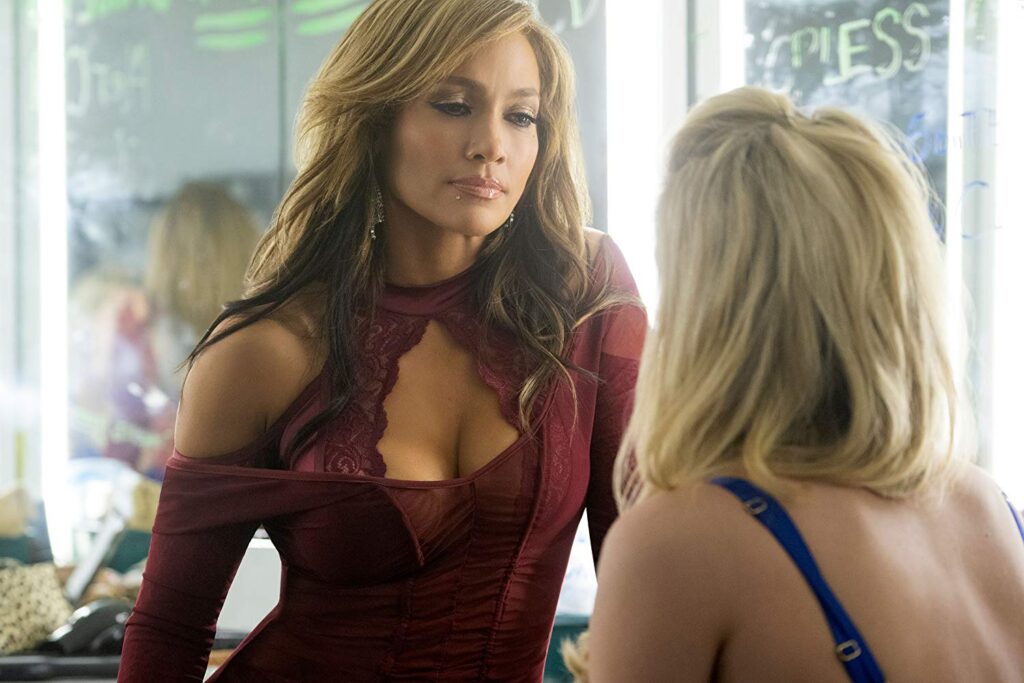 12. Hustlers
Jennifer Lopez turns in her best work in more than a decade with this sexy, stylish crime thriller about women banding together to take on a system that frequently treats them as "less than," about turning the tables on those who often hold all the cards, and having a damn good time doing it. Read the full review here.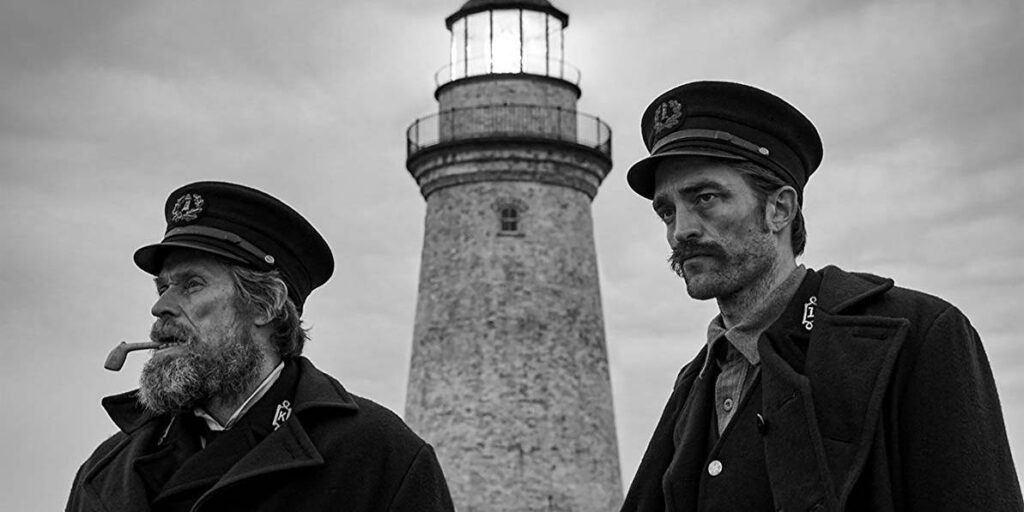 11. The Lighthouse
Robert Eggers' nerve-wracking psychological thriller features one of the year's best performances, as Willem Dafoe positively devours scenery with violent outbursts and wild-eyed rants, laced with a thick Maine accent and spewing violently from his unruly tangle of facial hair. His bellowing, minutes-long prayer for the god of the sea to strike down his rival is one of my favorite cinematic moments of the year. Read the full review here.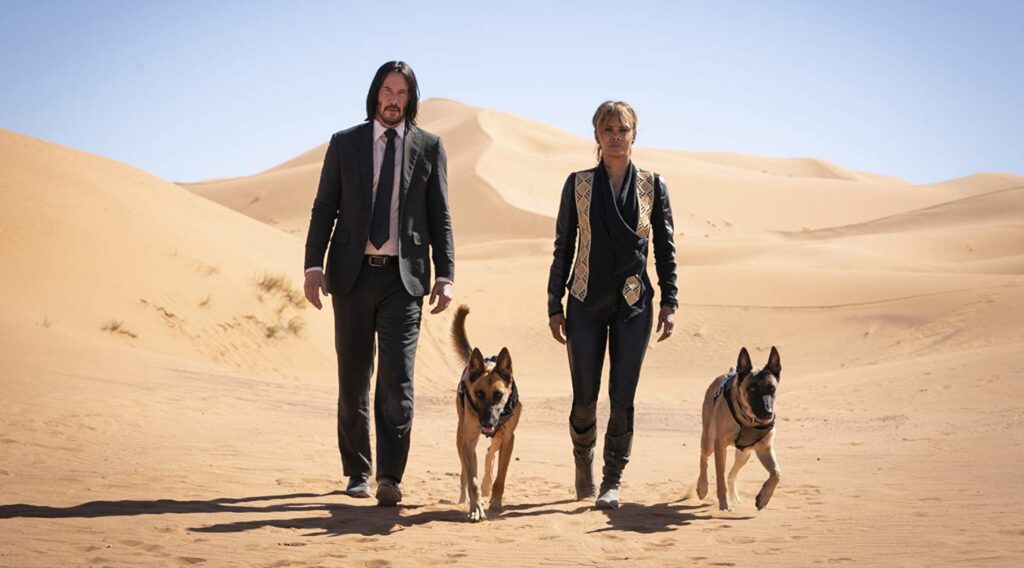 10. John Wick Chapter 3: Parabellum
The marriage of brutal hand-to-hand combat and impossibly precise gunplay have been staples of the series, and John Wick: Chapter 3 takes these elements to incredible new heights with some of the most creative, original and flat-out insane action choreography ever seen. The three key elements — bullets, bloodshed and badassery — are in ample supply. Read the full review here.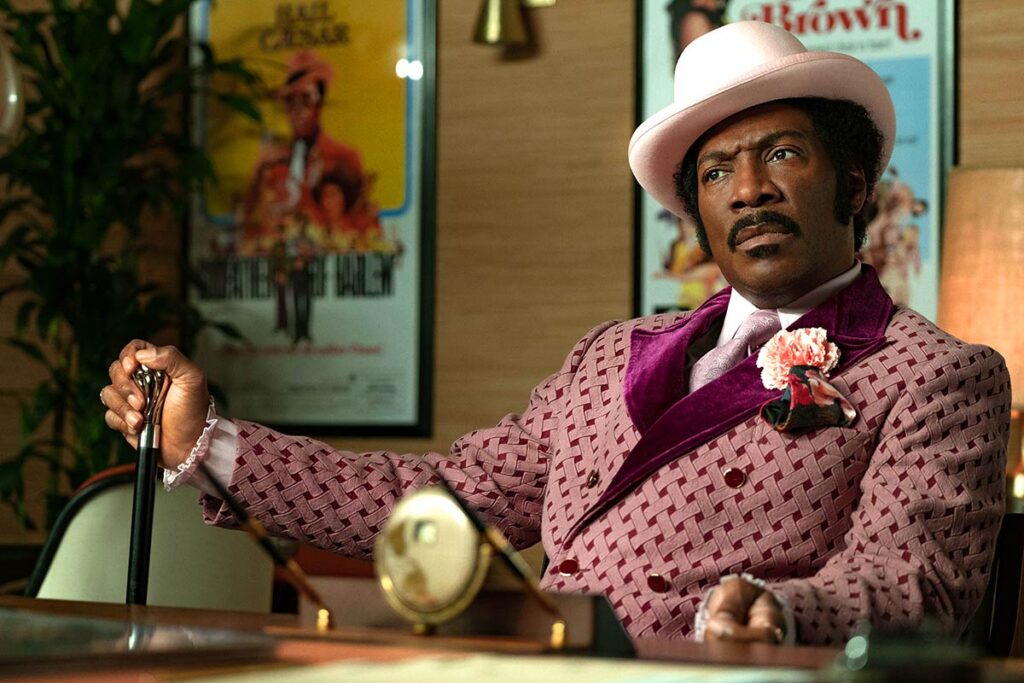 9. Dolemite is My Name
Despite a twenty-year gap since he last uttered the word "motherfucker" onscreen, Eddie Murphy's penchant for profanity and expert comedic timing is very much alive and well, as is the incontrovertible charisma that catapulted him from Saturday Night Live standout to global fame. The film gives Murphy the best material he's had in years, and the actor rises to the occasion, embracing his R-rated roots with aplomb. Read the full review here.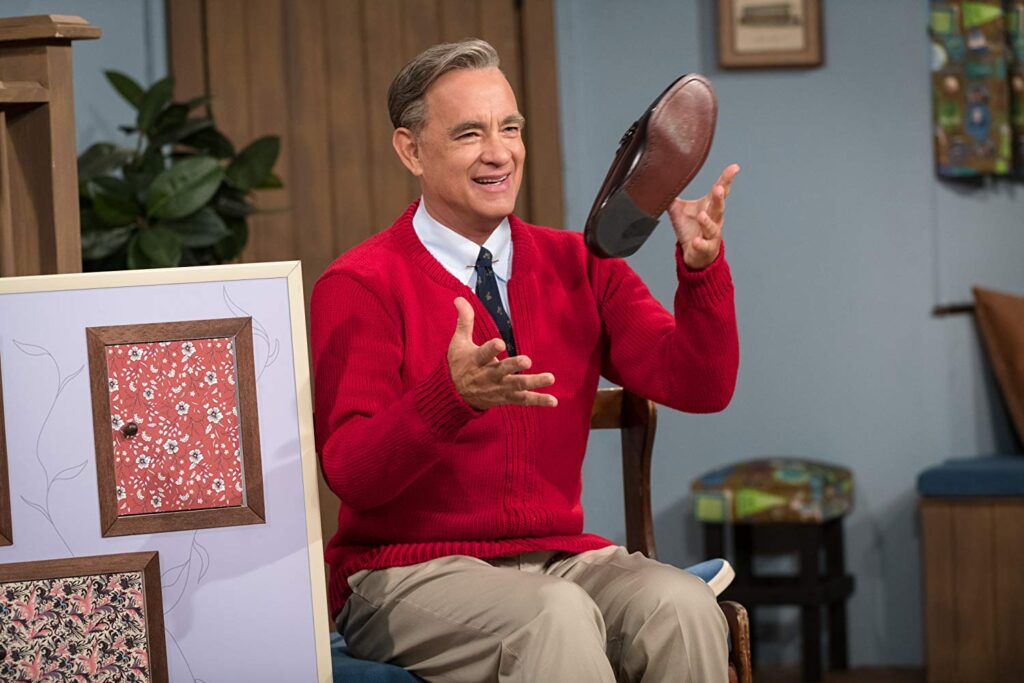 8. A Beautiful Day in the Neighborhood
Marielle Heller's portrait of a legendary figure in children's programming captures the very essence of Fred Rogers, and although viewers who've never had the pleasure of watching an episode of the series are still likely to find themselves enamored with Tom Hanks, anyone who ever looked forward to seeing Daniel Striped Tiger or Lady Aberlin will find Heller's tender, uplifting tribute to be an absolute delight. Read the full review here.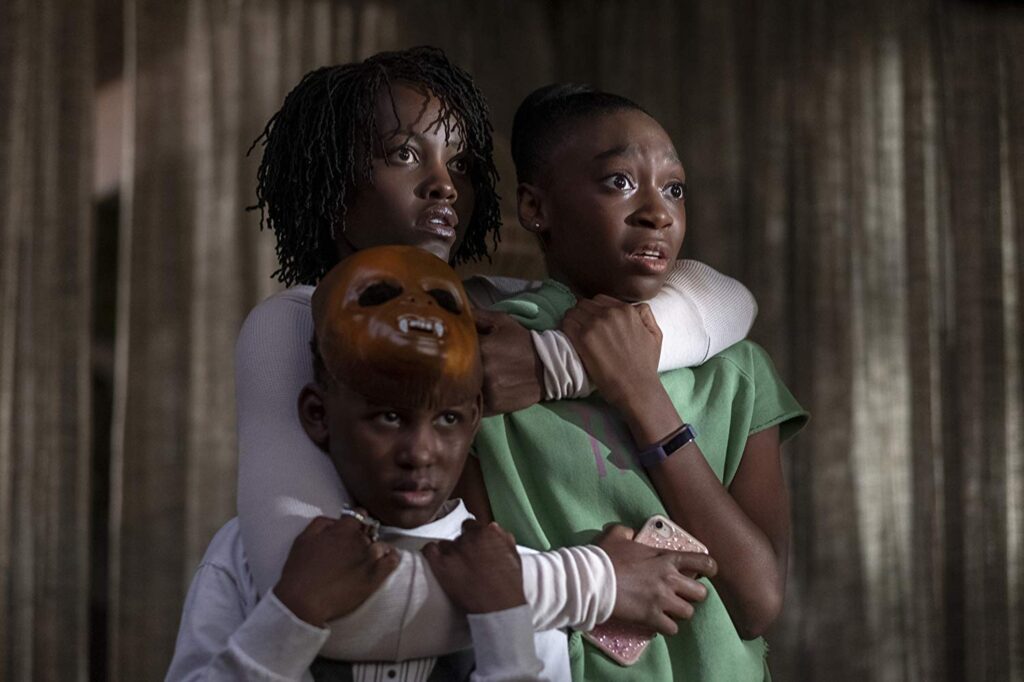 7. Us
Like his previous film, Jordan Peele uses Us as a vehicle for social commentary, with themes like wealth inequality, classism, identity, duality of the self and fear of outsiders all baked in among the requisite bloodshed. Performances in genre pieces are often dismissed and disregarded, but make no mistake: Lupita Nyongo's work in Us — two strikingly different performances, both full of emotional complexity — is some of the very best of her career. Read the full review here.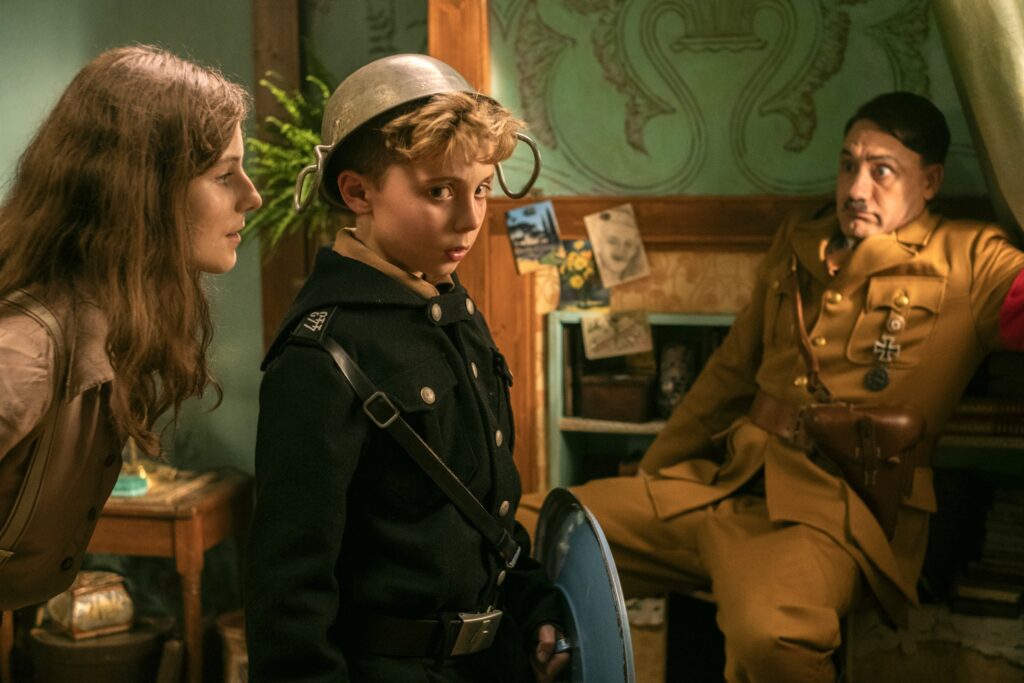 6. Jojo Rabbit
Combining absurdly deadpan humor with coming-of-age whimsy, Taika Waititi's latest is a delightfully bizarre mix of tones that manages to tug heartstrings and tickle funny bones — often in unison. The film's ambition is admirable, and it's hard to imagine anyone more capable of wringing so many laughs from such a peculiar premise. Read the full review here.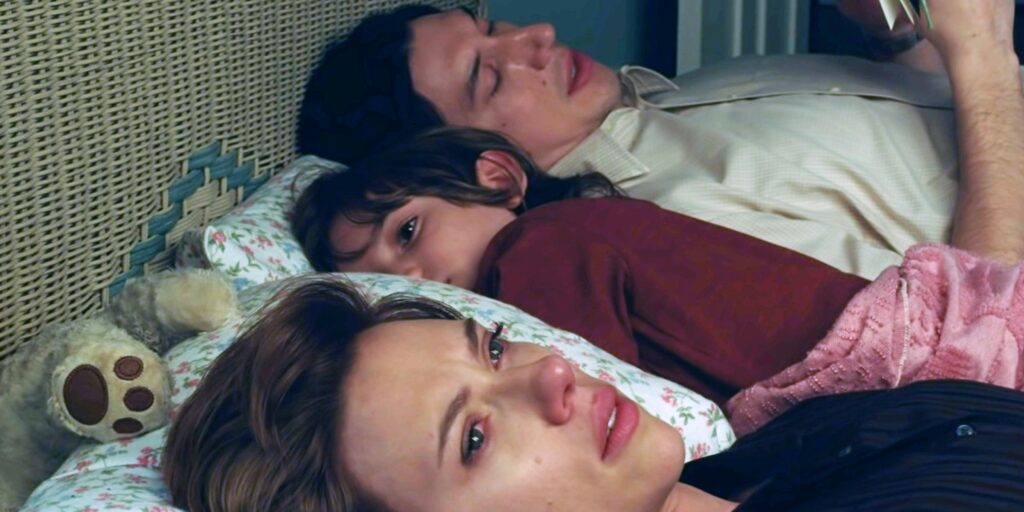 5. Marriage Story
Noah Baumbach once again proves himself a keen observer of human behavior with this heart-wrenching tale of a couple whose amicable separation quickly becomes contentious when lawyers get involved and emotions spiral out of control. Adam Driver and Scarlett Johansson give two of the year's best performances here.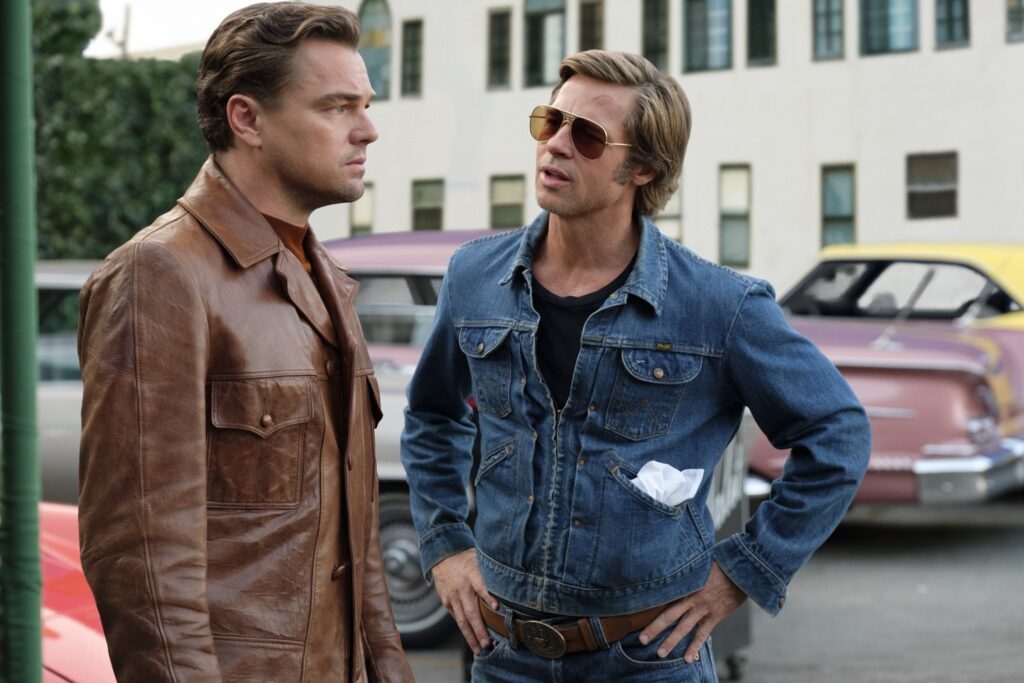 4. Once Upon a Time… in Hollywood
The film's unhurried pace and frequent dalliances with material that doesn't really advance the plot might present a puzzling proposition for some moviegoers, but fans of Quentin Tarantino's past work are practically guaranteed to revel in those same qualities — it's those sort of idiosyncrasies that have made him a true master of his craft, and never has his expertise been more on display than here. Read the full review here.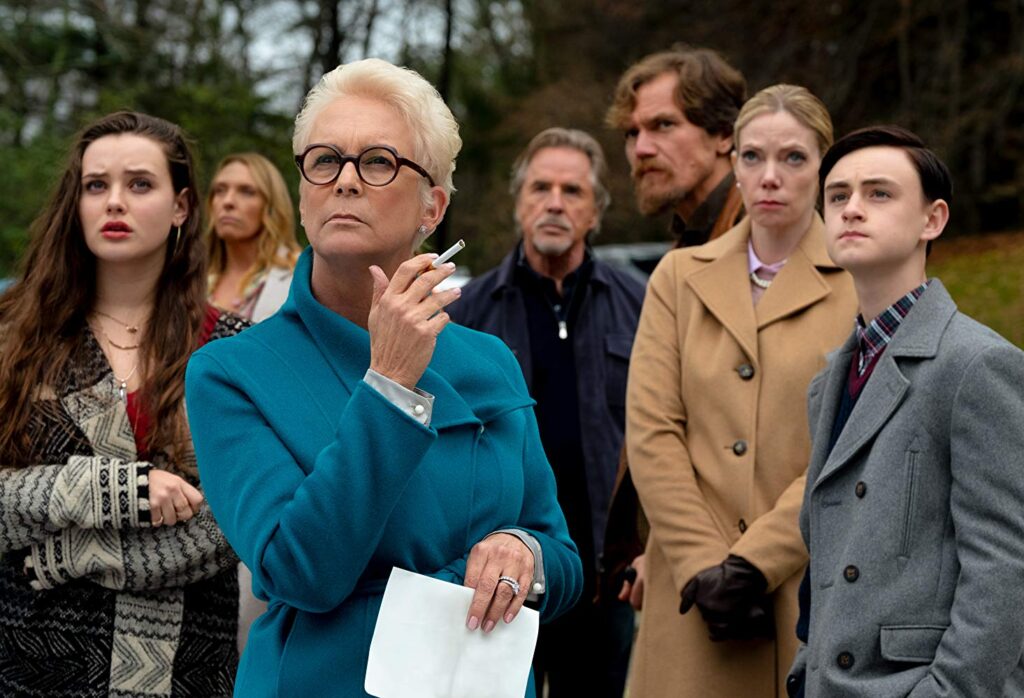 3. Knives Out
Rian Johnson's razor-sharp whodunnit assembles the ingredients of a classic murder mystery before gleefully upending expectations. The director delights in leaving a trail of breadcrumbs that appear to lead toward a particular conclusion, only to veer off course at the last moment with another clever twist to keep viewers on their toes in this engaging, hilarious and sharp-witted puzzler. Read the full review here.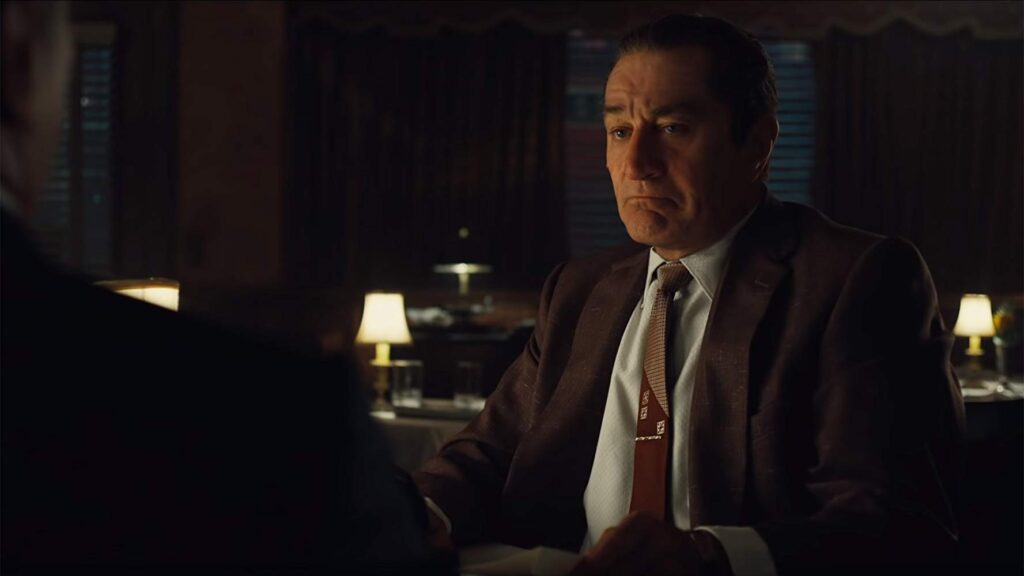 2. The Irishman
Full of moments both shocking and satisfying, horrific and heartbreaking, Scorcese's melancholy mob saga utilizes every bit of its 209-minute runtime to weave a complex tale about the inescapable passage of time, and the consequences of our choices. Robert De Niro and Al Pacino are great, but Joe Pesci's understated performance as crime boss Russell Bufalino may be the best of his career. Read the full review here.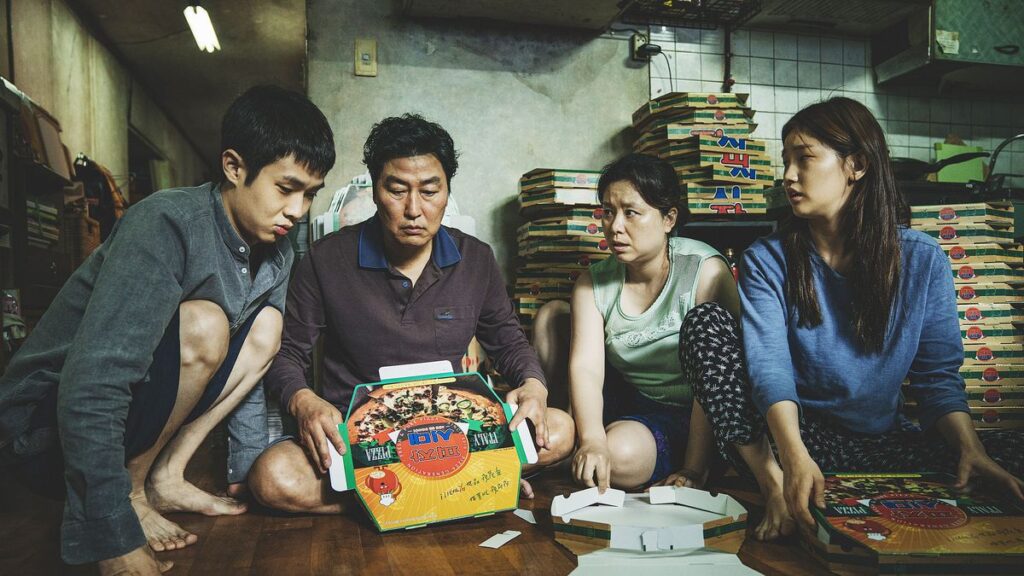 1. Parasite
Acclaimed writer-director Bong Joon-Ho's razor-sharp black comedy follows an opportunistic family as they ingratiate themselves with an upper class housewife, her business mogul husband and their two children. Equal parts humorous and horrific, the film slowly works its way under your skin before radically shifting gears and devolving into jaw-dropping chaos. This haunting masterpiece should be at the top of everyone's "must-see" list.